Show Us Your Spring Style and Win a New Wardrobe!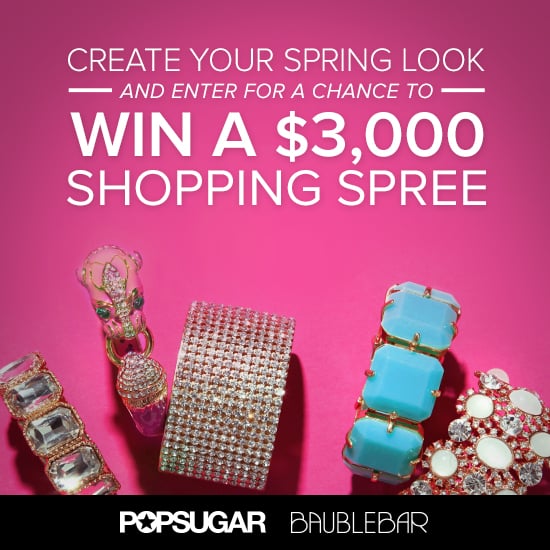 We love searching ShopStyle for our favorite products, and now with POPSUGAR Social, you too can create, build, and share lists that show off items you love. To celebrate POPSUGAR Social's fun new list-maker and the Spring season, we have partnered with our friends at BaubleBar for an amazing giveaway, where you can show off your Spring style for the chance to win a $3,000 shopping spree!
To Enter:
1. Log in to your POPSUGAR account, or sign up for one for free.
2. Click on the "Create" button located on the upper right of the navigation bar, and create a list titled #MySpringStyle.
3. Search for products here, and add them to your #MySpringStyle list by clicking the "+" sign below each product. Be sure to add a minimum of five products, one of which must be from BaubleBar, to your #MySpringStyle list.
For more detailed step-by-step instructions, just read more.

Plus, by participating in this giveaway, you will be signed up to receive POPSUGAR Shopping and

BaubleBar

newsletters and will get the latest in fashion deals and accessories.