Smelly Shoe Solutions
Fab Tip: Say Sayonara to Smelly Shoes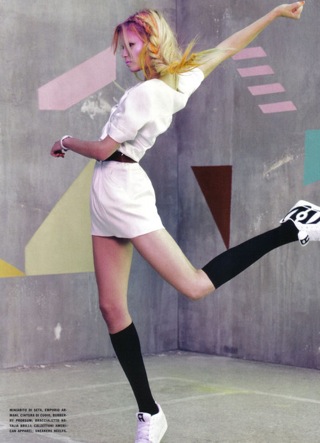 Smelly shoes are no use to anybody. Some fabrics, like synthetic vinyl, absorb stenches more than others, especially when you go sock-less. Bottom line: Stinky shoes are a problem that must be taken care of, pronto. No one wants to be associated with stank. I was recently watching Jeopardy, and of all things, one of the questions was about a plant that gets rid of bad smells. I took note.

To hear how to get rid of smelly shoes,
.
You're looking at a bunch of cloves. These puppies are going to be your solution to stinky shoes — and stinky drawers for that matter. Tie up a handful in a handkerchief and put in each shoe. Let them sit for a few hours and soon enough you'll have a pair of great smelling shoes. For exceptionally bad smelling footwear, leave the cloves longer, until the smell is gone. Do the same for sock drawers.