Socialite Actress Byrdie Bell Wears Bell-Bottoms to Winter Wonderland Ball in New York City
Byrdie Bell in Bell-Bottoms: Love It or Hate It?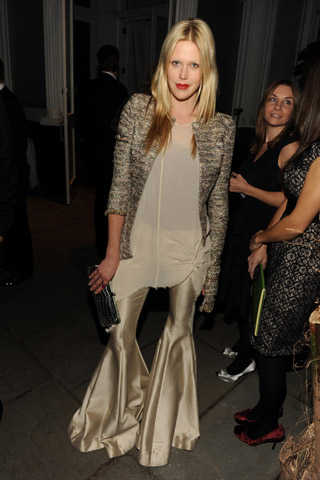 Byrdie Bell let her cocktail pants bloom at the Winter Wonderland Ball in NYC recently. The socialite-philanthropist-model-actress had one of the most intriguing outfits of the night, standing tall and proudly flare-legged among the more traditional crop of ladies in dresses. The '70s bell-bottom has resurfaced recently, but the evening bell-bottom could be ushering in a whole new trend in party dressing. What do you think?