Sock Scarves
Striped Sock Scarf: Love It or Hate It?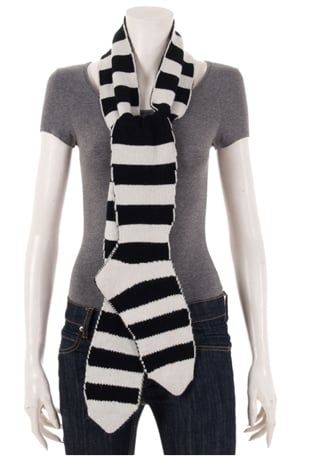 There are socks, there are scarves, then there are sock scarves. This Kind Black and White Sock Scarf ($223), which also comes in red and white, is something to ponder. The idea is cheeky, even creative, but I'm not so sure about the execution. It almost looks like a Christmas sock around the neck. Plus, the sock portion is abnormally big and long. Take a moment, examine it — do you love it or hate it?
Submit your own Love It or Hate It, and take all of my Love It or Hate It polls here!