Sofia Coppola Wears a Boyishly Cute Outift to Movie Screening
Trend Breakdown: How Sofia Coppola Gets Tomboy So Right
Last night at the Meek's Cutoff screening, Sofia Coppola eschewed the traditional dress and went for a boyish look that was ultra chic, effortless, and perfect for her. How did she get it so right? Fab breaks it down: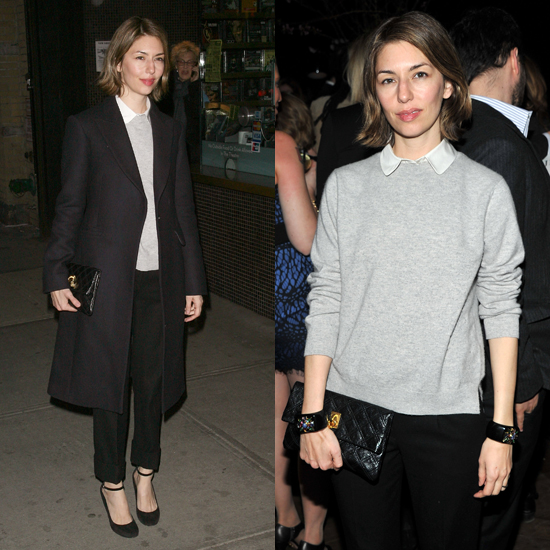 The Tailored Coat: Sofia goes for a sleek, menswear-inspired coat tailored for her small frame.
The Perfectly Cuffed Pant: These Stella McCartney wool pants are a little bit slouchy and cropped to show a bit of ankle and all of her lovely, feminine shoes.
The Schoolboy Shirt and Sweater: Her Peter Pan-collar blouse peeks out from under a slightly oversize gray sweater, giving her a preppy coolness.
The Accessories: Here's where she indulges her feminine side: each wrist boasts a bedazzled bangle, she carries a chic quilted clutch, and her delicate Mary Janes nicely balance the boyish silhouette.