Solange Knowles Covers Net-A-Porter
Take a Vacation With Solange, Courtesy of Net-A-Porter
She hails from a superstar family, but we all know Solange Knowles is a fashion force in her own right. The performer and style icon is also something of a jet-setter, making her the perfect face to cover Net-A-Porter's Vacation Issue. Given Solange's impressive Summer travel schedule, we hardly believe she had the time to sit down with the magazine — but like her sister, she's got those unstoppable Knowles genes.
Between performing at this year's Glastonbury Festival, Solange stopped off in Croatia for the magazine's photo shoot, then jetted off to Senegal for vacation, where she finished the interview and chatted about the music festival scene, her famous family, and her evolution — style and otherwise.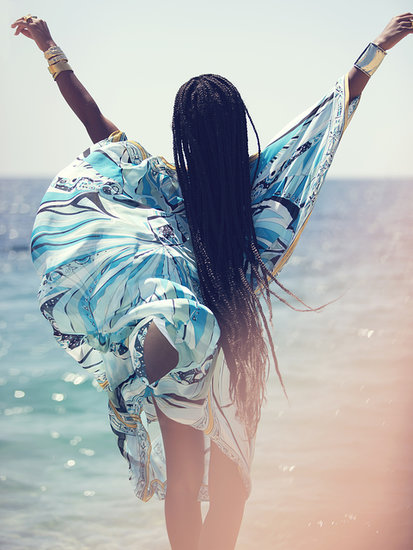 Bring your wellies: "We're Americans, and we didn't know the real deal — Glastonbury is not Coachella! We did not know the proper dress code. But by the third hour there, I was wanting Wellington boots! It was amazing."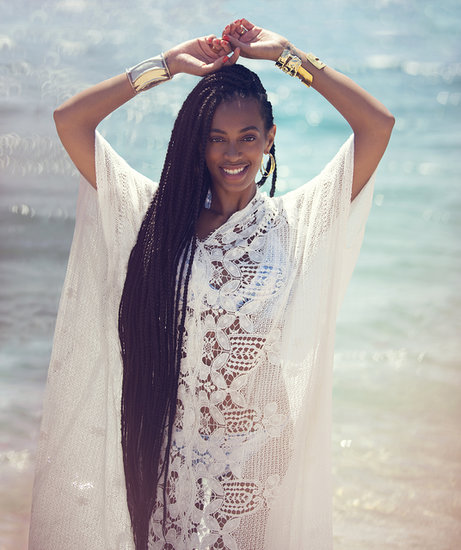 Taking a page from Beyoncé: "I don't think any part of myself as an artist has ever had a moment of . . . intentional execution. It's all just been an evolution. I've been able to watch such an incredible performer as my sister close-up. It's molded me. And now I'm letting my son watch me."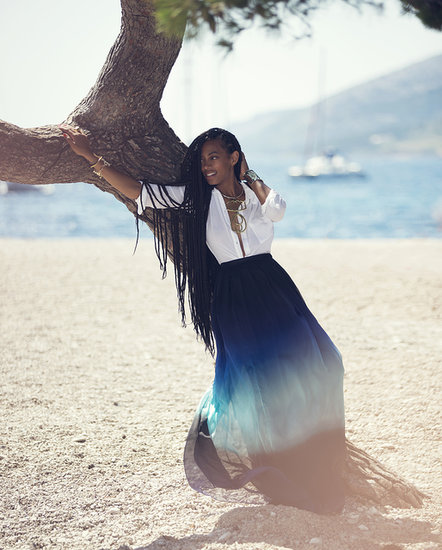 Believe in your style: "Style in anything is very important. It's how we express our individuality, who we are and what we believe in. It's all a reflection of who I am."