Spring 2011 New York Fashion Week: Michael Kors 2010-09-15 14:30:05
2011 Spring New York Fashion Week: Michael Kors
Michael Kors let the sun shine in! The mood of his Spring collection is upbeat, beach bright, and polished — all set to the tune of an insane mastermix of "Here Comes the Sun." Model favorites Isabeli Fontana, Carolyn Murphy, Chanel Iman, and Karolina Kurkova looked positively glowing as they strutted their stuff. Kors designed his trademark slouchy-chic pieces in the most luxe fabrics á la cashmere sweatshirts, linen suits, and leather trench coats. He is the master of relaxed clothes while never having it look sloppy. Big props to the classic use of hot Summer colors — shots of blue, purple, pink, khaki, white, and yellow were radiating from the runway. There were even a few pieces featuring a grassy print!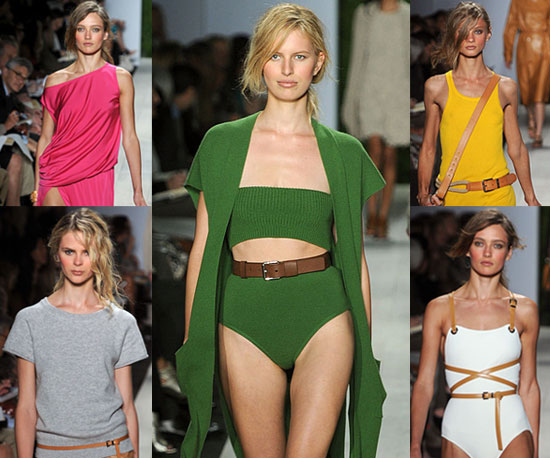 We love everything about his self-dubbed "naturaluxe" style, which can best be described as a hybrid between urban fashionista and beach bunny. Throw on one of Kors's oversized croc shoulder bags (for sunscreen, mags, and one of his canvas hats), and you're set for some major fun in the sun.
To see all of the pics from the Michael Kors show, read more.