Spring 2013 Fashion Trend: Leather
Are You on Board With Designers' Spring Leather Obsession?
Leather and Spring aren't the most obvious pairing, but leave it to this crew of designers — who featured copious amounts of leather on their Spring runways — to make it the new It couple. From Marni's colorful structured tops and skirts to Fendi's sleek colorblocked pants, we can't help but be intrigued. While a part of us can't seem to fathom the thought of sweating it out for the sake of fashion (65-degree weather plus a leather dress does not sound appealing), there's another side of us is falling hard for all the pretty purple, green, and taupe-hued offerings. Now, we want to hear from you. Are you willing to sacrifice a little function for fashion's sake, or is this Spring leather trend just plain ridiculous?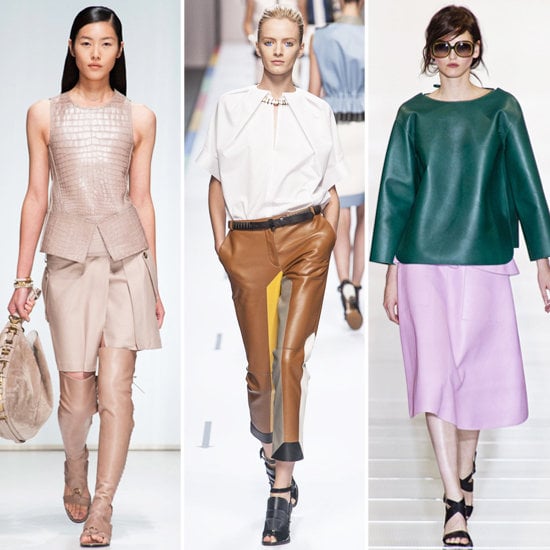 Left to right: Salvatore Ferragamo, Fendi, Marni