Spring Florals From Target
On Target: Blossom This Spring in Trendy Florals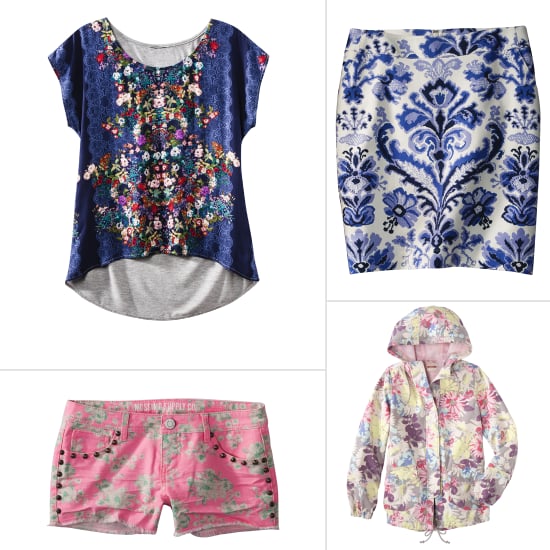 From intricate designs to pastel prints, these fresh Spring florals from Target are right on trend. No matter your personal style, there are so many ways to incorporate florals into your seasonal wardrobe. We're in love with this collection of looks that are effortless to wear day or night.
Statement shirt: With a flowing drape cut, this floral-print tee wears wonderfully with skinny jeans and cute flats. And this look is work appropriate when topped with a light jacket or cardigan.
So elegant: Pair this elegant patterned floral skirt with a white button-down, add sparkling accessories, and you've got a stylish outfit ready to wear day or night.
Cover up: You'll never feel the chill this Spring while wearing this pastel-print floral sweatshirt. Perfect with short shorts or worn over a flowing maxi dress, this flower separate is sure to be your new favorite cover-up this season.
Leg up: It's time to let your legs shine while wearing shorts that bloom with floral prints. You'll definitely have everyone's attention while wearing these cute cuts that have a delicate pattern and studded embellishments.