Spring Pastel Fashion
On Target: Blossom With Lovely Spring Pastels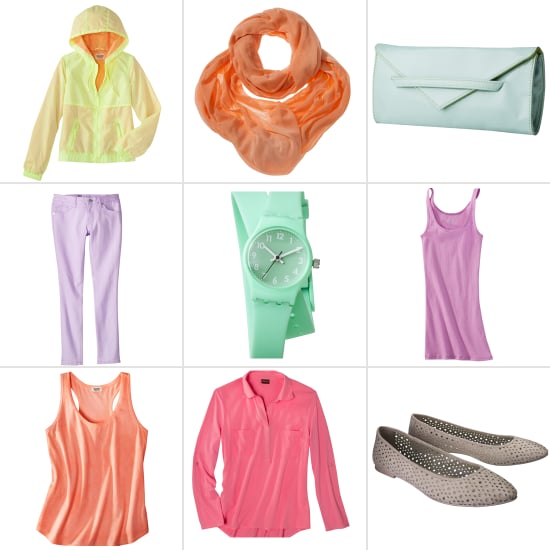 It's time to let colors blossom. Pastels are popping up everywhere, making these colorful clothes and accessories from Target perfect for adding to your wardrobe. From allover color to small accents, you can easily mix and match these pretty-as-a-petal pastels to create just the right Spring look:
Nice neutral: We can't get enough of the fun pairings these pastels offer. Make a fresh statement by wearing a bright pastel with a neutral piece, such as white skinny jeans or a cream sheer skirt.
Pop of color: Simply adding a fresh peach pastel scarf to your Spring outfit puts you right on trend. Loosely wrap around your neck, use as a headband, or twist and cinch around your waist as a belt.
Accessorize: With sweet seafoam watches and smart envelope clutches, we've got a soft spot for the cute accessories included in this collection that add just enough pastel to any outfit without being overwhelming.
Signature look: Stick with your style by selecting an article of pastel clothing that blossoms with your existing wardrobe. You'll bloom while wearing a pastel yellow jacket or layering over a violet dress.