Spring Peek: Acrylic Accents
Spring is in the air! Well, not quite, but it's in the pages of all the recent fashion mags. Check out my upcoming Spring Peeks for the fab new Spring 2007 trends that are just around the corner. I lightly wrote about Spring Trends after fashion week ended back in September and there is no denying Spring fashion is close. So get ready girls!
Spring Peek: Acrylic Accents
This transparent material was one of the key players in the dominant futuristic trend on the Spring runways. If full-fledged Barbarella-inspired outfits aren't your style, you can play with this trend via acrylic accents.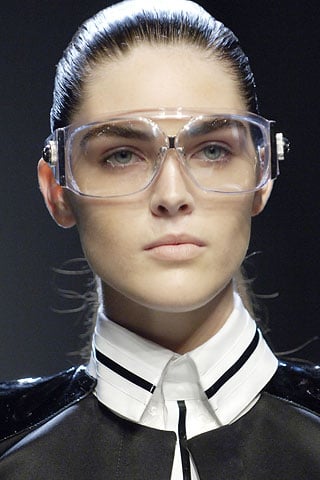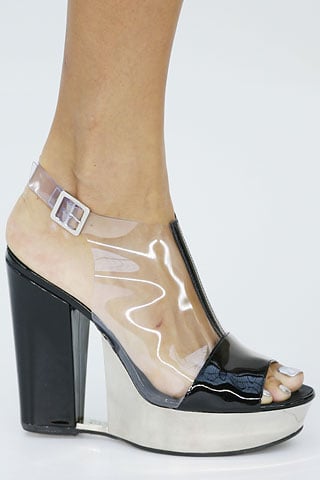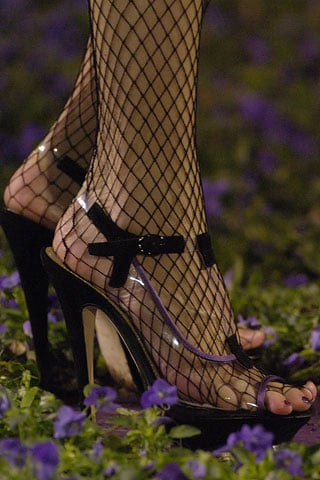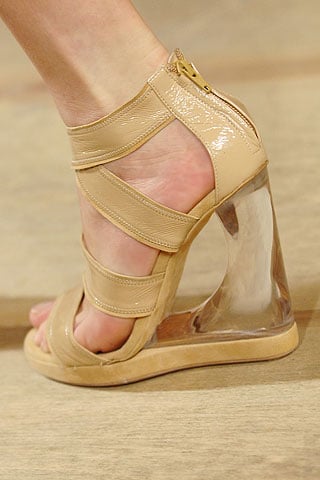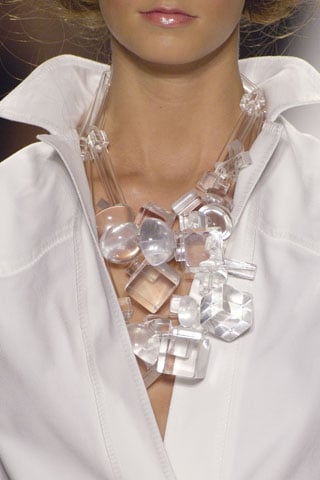 L-R (Balenciaga, Chanel, Yves St. Laurent, Donna Karan, Oscar de la Renta)