Spring Sheer Trend
On Target: Spring Sheers are Totally Chic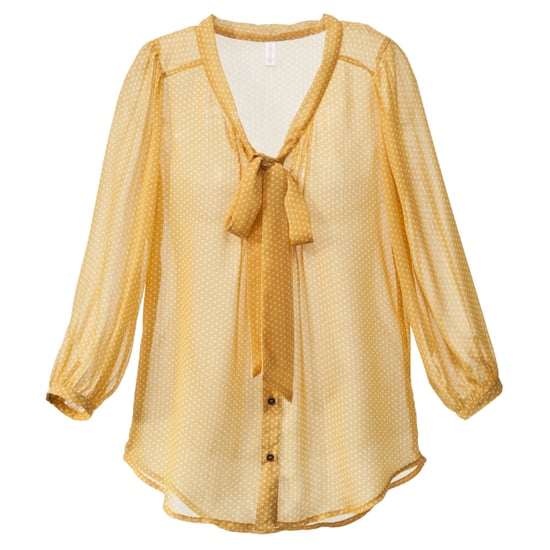 It's time to show your stuff while staying chic. This Spring trend is sheer genius, looking great at the office or on a special night out. We've fallen in love with this polka-dot sheer shirt that's simple, stylish, and sweet. Not sure how to add a bit of sheer chicness to your wardrobe? It's easier than you think:
Wear with a matching tank or cami: For a seriously chic sheer look, wear with a skin-colored camisole, opting for one made from a silky fabric, which will keep the blouse from bunching. Or accentuate the sheer shirt by pairing with a same-colored tank.
Top with a cardigan: Not only does a cute cotton Spring cardigan look adorable over a sheer blouse, but it also offers just enough coverage to keep things classy with a touch of peekaboo sweetness. Or top with a fitted jacket for an adorable day look.
Mix and match patterns and textures: We love how this sheer blouse has just a bit of dotted texture, which makes it darling paired with a lace skirt or skinny jeans. And those polka dots give the sheerness just a bit of distraction, making it a perfect top for any shape.