Spring Shoes
On Target: Spring Shoes Make a Statement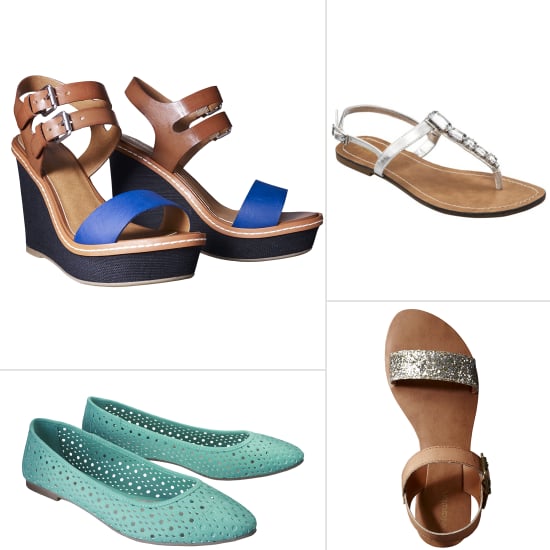 It's time to thank your Winter boots for all their hard work and invite wedges and gladiator sandals that sparkle and shine to take their place. You'll stand out while enjoying some sun-kissed warmth on your exposed toes, which will give these Spring shoes an extra glow. We've totally fallen in love with these versatile Spring shoe styles from Target.
Wonderful wedges: Classic wedges are back in style this Spring with accents that are seriously on trend. Stay casual while still looking a bit sexy with statement wedges that wear wonderfully with office attire or a flowing wrap dress for an evening out.
Sparkling sandals: Who doesn't love a little bling? It's time to attract a bit of attention even while standing still. With pops of sparkle and shine, these shimmering gladiator-style sandals from Target look wonderful with short skirts, shorts, or skinny jeans.
Flashback flats: It's time to ditch those everyday-wear boots for sweet flats. With a bit of a throwback '80s style, peekaboo cutout flats are perfect paired with flirty skirts or walking shorts. And these chic Spring flats work with any outfit — day or night.