Spring Stripes With Target
On Target: Be Stylishly Chic With Spring Stripes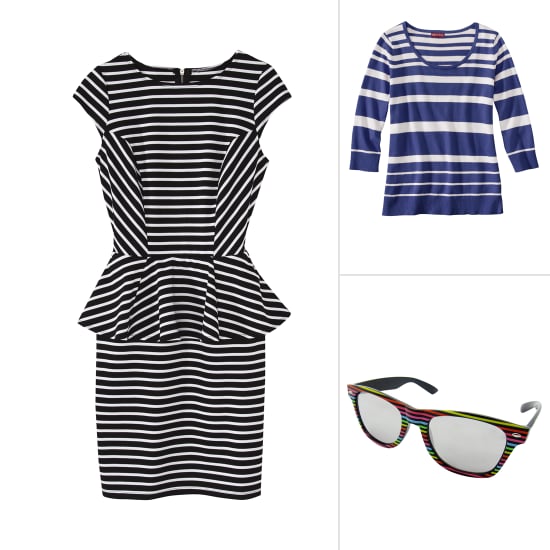 It's time to take Winter into Spring with stylish and seriously chic stripes. And these styles from Target are right on trend. Stripes look great all year round, but bold pops of this staple pattern are perfect for Spring. Not sure how to rock the striped trend? Here are a few easy suggestions:
Casual classy: Simply pair a sweet striped tee with a pair of skinny jeans for a fresh spring look. Add a few bright sparkling accent accessories, and you're ready to hit the town.
Be bold: We're in love with this black-and-white striped dress that takes this trend to a whole new level. With different angles and lines of stripes, this spin on the little black dress flatters any shape. Stack on some bracelets and wear with strappy sandals for a fabulous evening look.
Cute accents: If you're not excited about wearing allover pattern, then toss on striped shades or reach for a cute lined clutch, which keeps you right on trend and makes any outfit instantly chic.