Spring Swimwear From Target
On Target: Make Waves With New Beach Accessories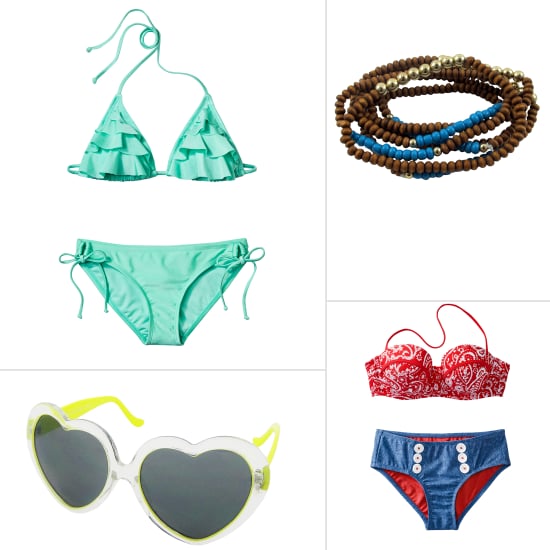 It's time to make waves with fresh new Spring swimwear and accessories from Target. These styles will have you looking celebrity chic while soaking up the sun on Spring break. Layer with sheer maxi skirts or light tunics to create just the right look that will sizzle through the end of Summer.
Update your swimwear with the perfect pair of oversize shades, beaded bangles, and sand-loving sandals. We're head over heels for these looks that can be mixed and matched for Spring beach fun.
Flirty girl: It's time to take your suit to a fresh and flirty new level by pairing it with short shorts and large-framed sunglasses. With a bit of extra flounce, this seafoam two-piece has just the right amount of sweetness. And when worn with wooden beaded bracelets, this fresh swimwear makes serious waves.
Sweet thing: We can't get enough of this retro-style suit paired with stylish heart-frame shades that are so on trend. Toss on your favorite sandals, and layer with a sheer beach tunic. Top with a classic oversize straw sun hat in red, and you'll definitely turn heads.