Stella McCartney Lingerie Line
Stella McCartney Debuts Affordable Lingerie
Lucky magazine is one of our favorite sources for great shopping tips. We're thrilled to share this fabulous story from our friends at Lucky!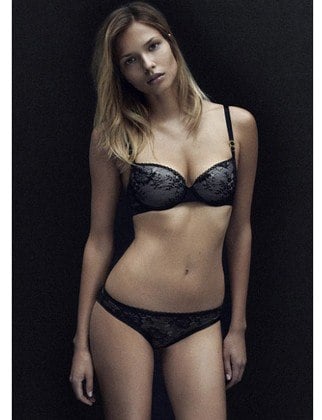 In addition to Stella McCartney's high-end line of lacy lingerie, the brand is rolling out a selection of lower priced—and more practical—underpinnings this August. Called "Stella," the super comfortable range is meant for everyday use and, according to The Telegraph, simulates a "nearly nude wearing experience."
The British label's new line might be less fancy than its current intimate options, but it includes pieces you'll want to live in. Everything is unbelievably soft and offered in a variety of fabrics (smooth, mesh and lace) and colors (black, nude, python print and blue). Bras—which are priced between $62-$70—come in five shapes: molded underwire, balconnet, plunge, strapless and supernatural. Each one has cups made with 8mm of foam, which is a shocking 25 percent lighter than the 12mm industry standard. The tops can be purchased with various matching underwear, priced from $30 to $35. Of course, you're not required to match. They would also look really cute with the designer's signature "7 day knicker" sets—which you can buy here, while you wait for the collection to drop.
Click over to Lucky to get a glimpse of the collection.
For more fashion and style from Lucky, here are more Lucky stories.
Remembering Amy Winehouse: Her Best Style Moments
MTV's House of Style Is Back!