Stores Open on Thanksgiving 2013
Will You Skip Thanksgiving Dinner to Go Shopping?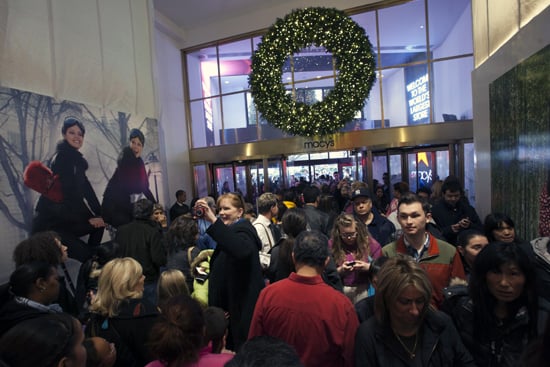 JCPenney and other retailers across the country will open some of their stores on Thanksgiving Day — but will anyone be in the mood to shop after feasting on turkey and pie? And, more importantly, is it fair to all the people who will be called in to work?
WWD reported last month that JCPenney stores will open at 8 p.m. on Thanksgiving — and it's not the only retailer getting an early start on holiday shopping. Macy's will open the majority of its stores at 8 p.m., too, citing its customers' desire to get a head start on gift shopping. Across the country, from the Lord and Taylor flagship in Manhattan to the Sawgrass Mills outlet mall in Sunrise, FL, there are scores of other stores that will also be open for business.
It should be mentioned that with Hanukkah starting on Nov. 27 this year, there's less time than usual for people to do their holiday shopping — and the time crunch puts added pressure on retailers everywhere. In a statement, JCPenney assured shoppers that its employees are "supportive of this decision" to stay open.
"We have many in-store activities planned to give thanks to each and every associate working on Thanksgiving and Black Friday," the store said. "These include prize giveaways, pep rallies, and round-the-clock food to keep associates fueled and energized for delivering excellent customer service."
They say if you build it, they will come. Which makes us wonder . . .