The London Fashion Week crowd couldn't bring their all-star street style [1] game without the help of some seriously luxe add-ons. Across the pond, that means an army of chic crossbody bags, cool-girl backpacks, and borrowed-from-the boys brogues.
See it all right here.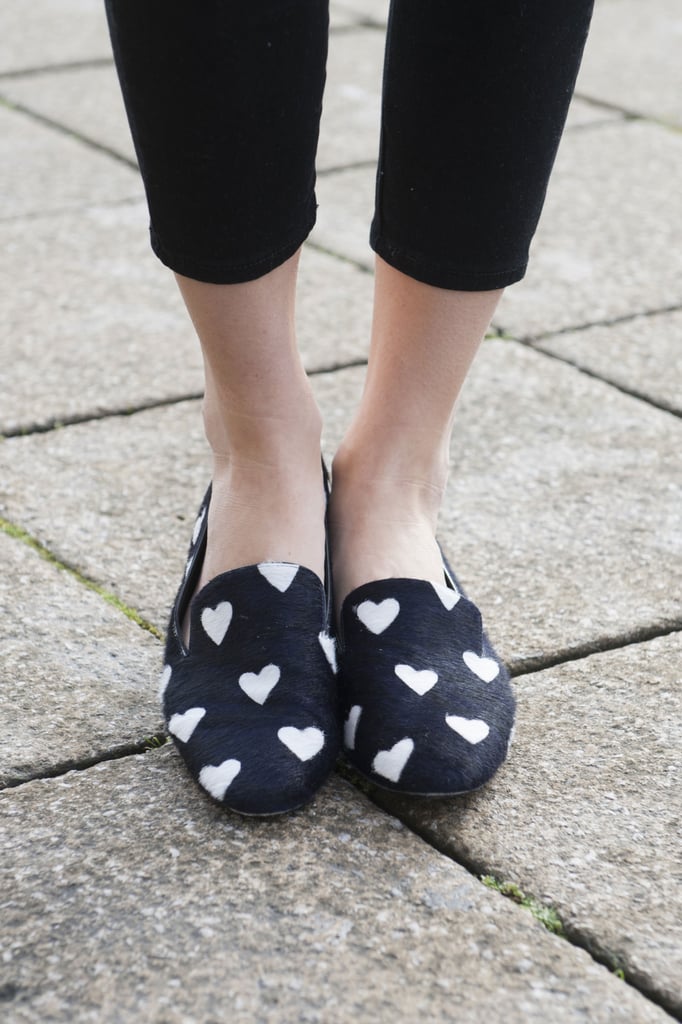 We heart these Burberry loafers.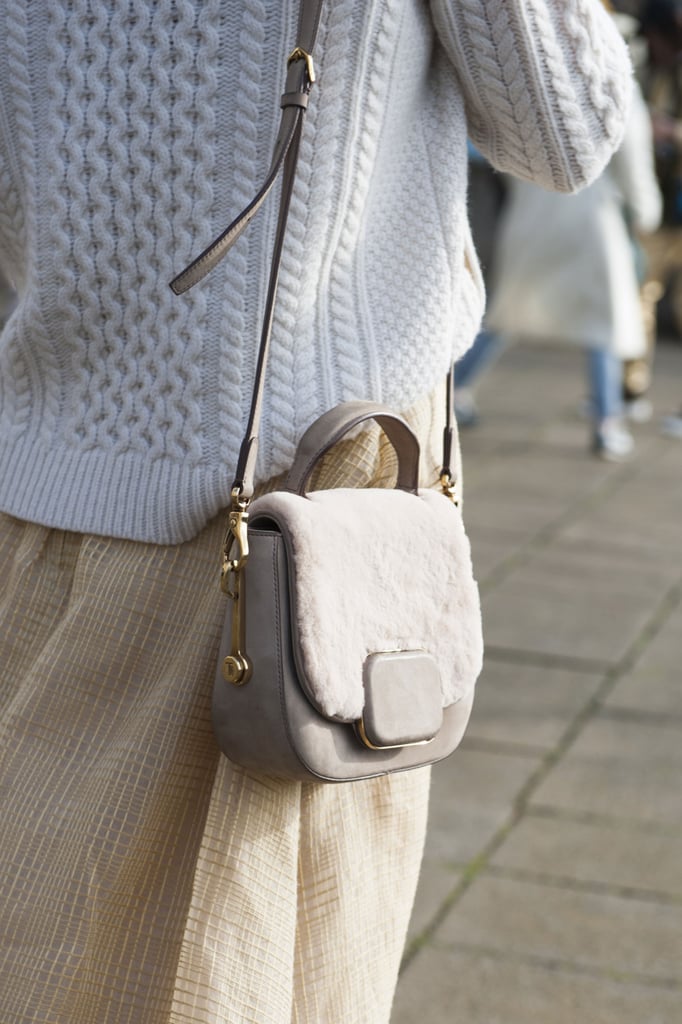 A bag that begs to be touched.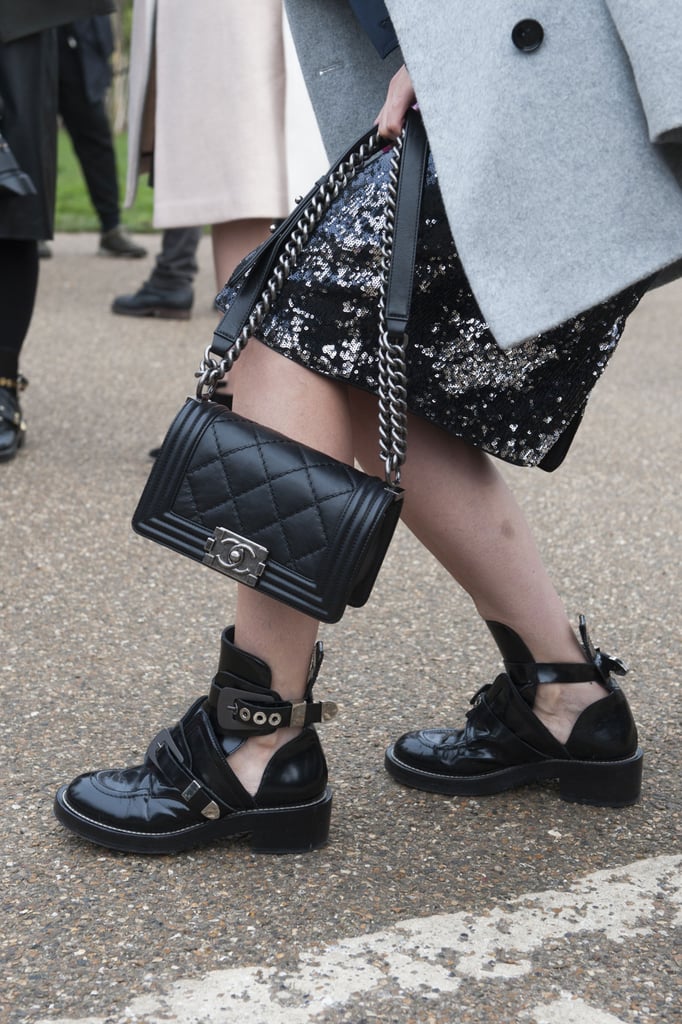 A tough-girl boot is a perfect counterpoint to a classic Chanel bag and sequins.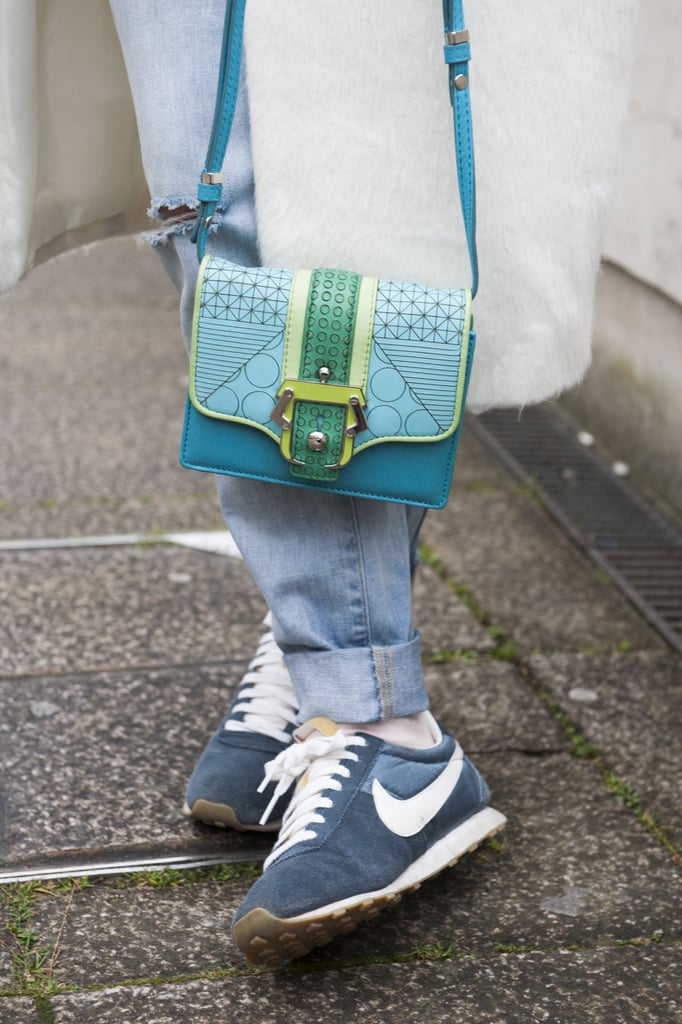 Where high fashion meets function.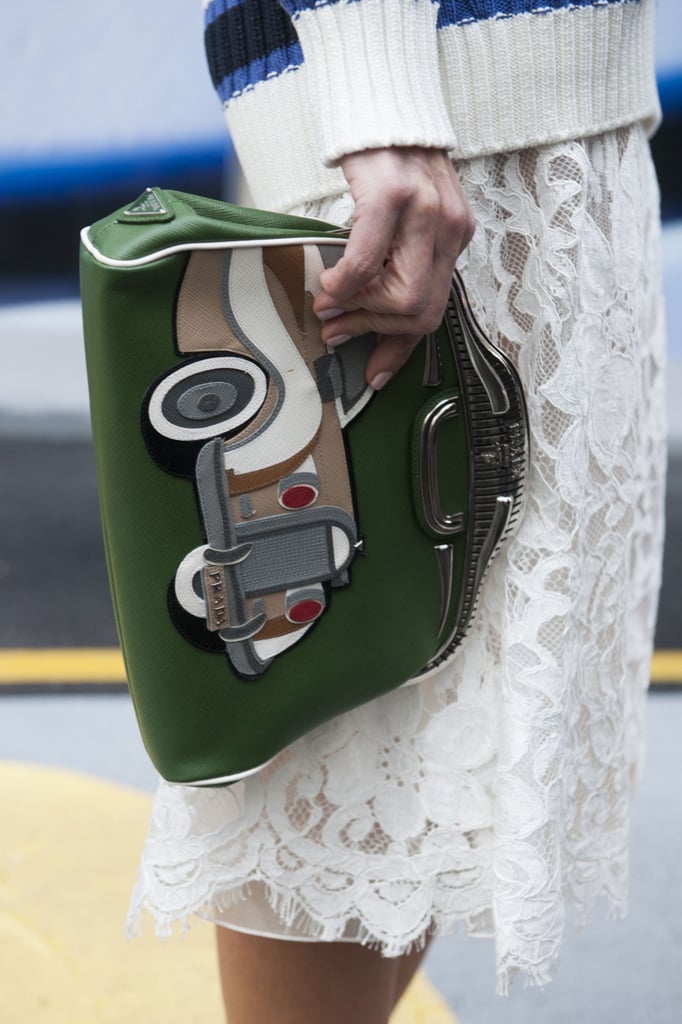 This Prada clutch is as cute as they come.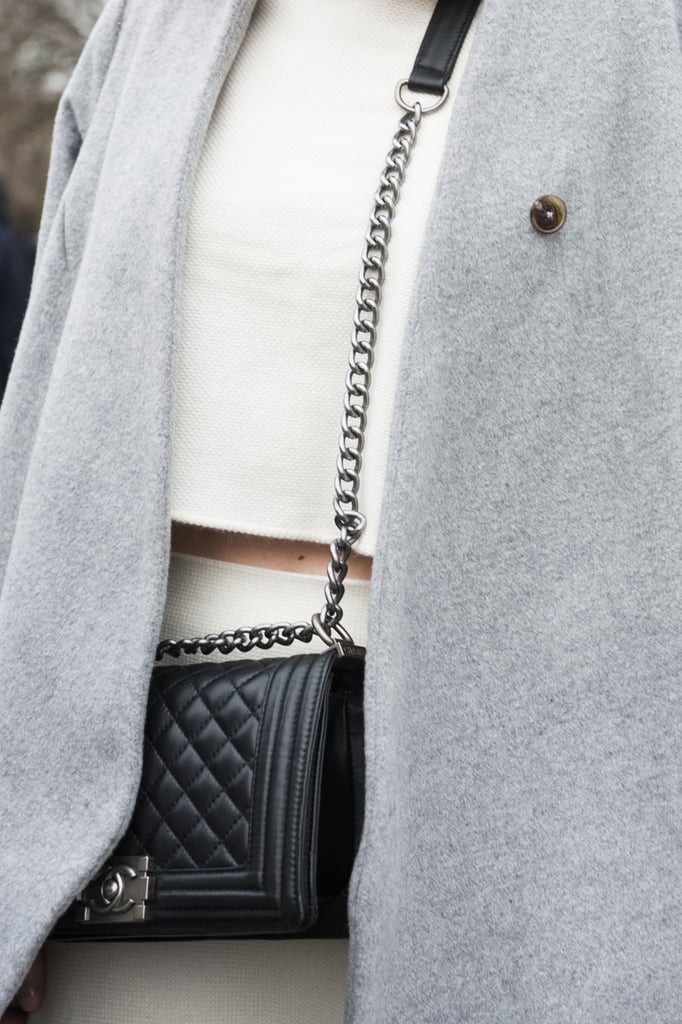 She snuck a chic Chanel bag into her look.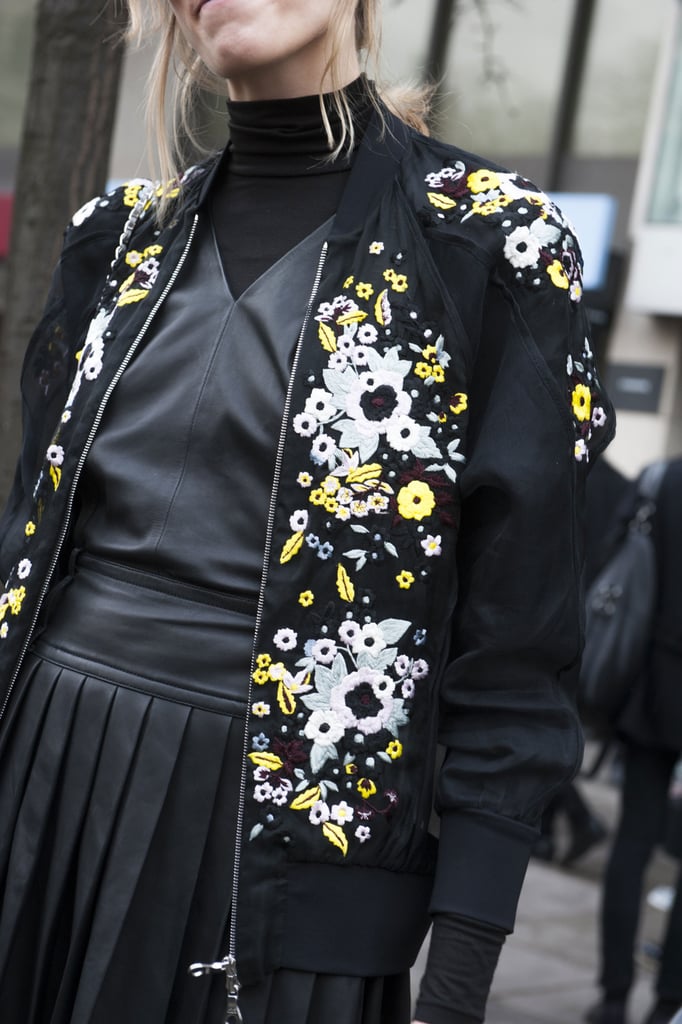 A jacket this pretty deserves a closer look.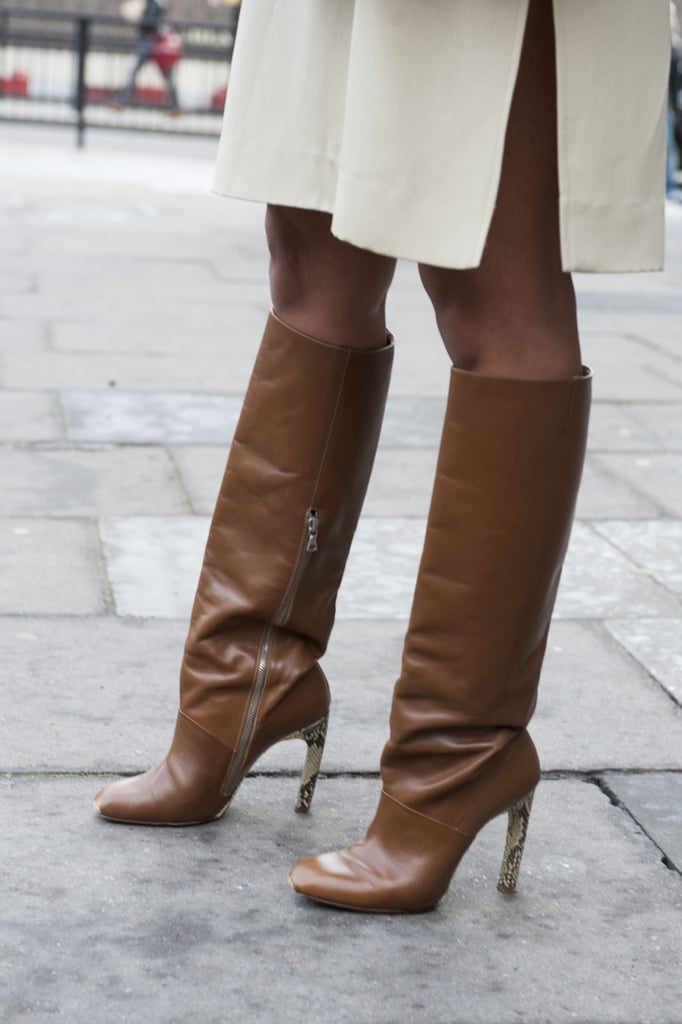 She got a leg up in a well-heeled pair of knee-highs.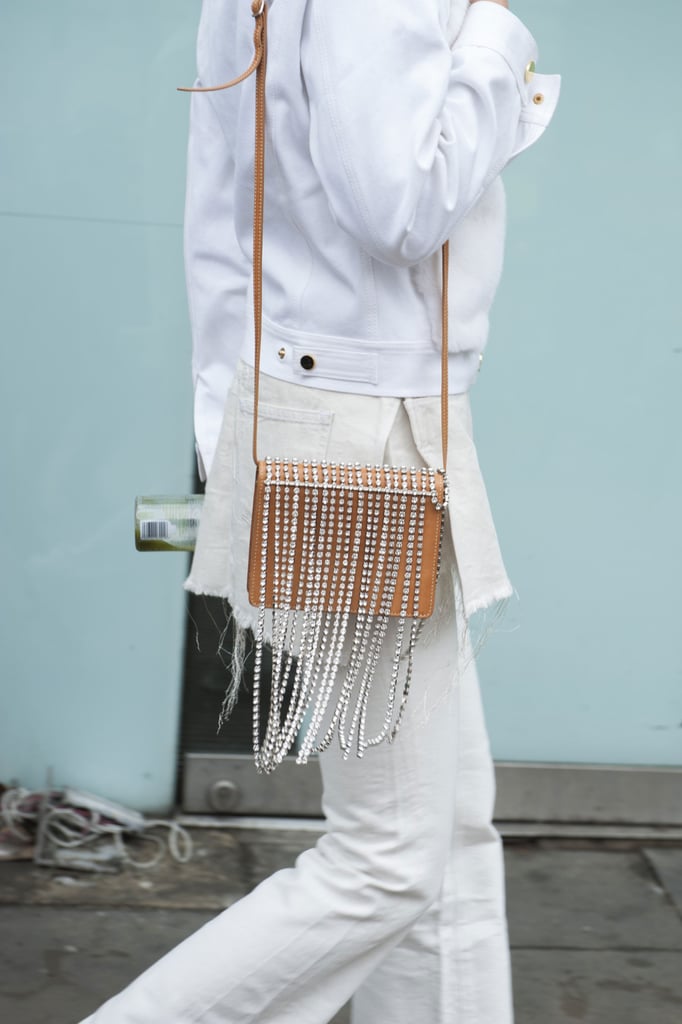 Instead of fringe, this bag boasts beautiful crystals.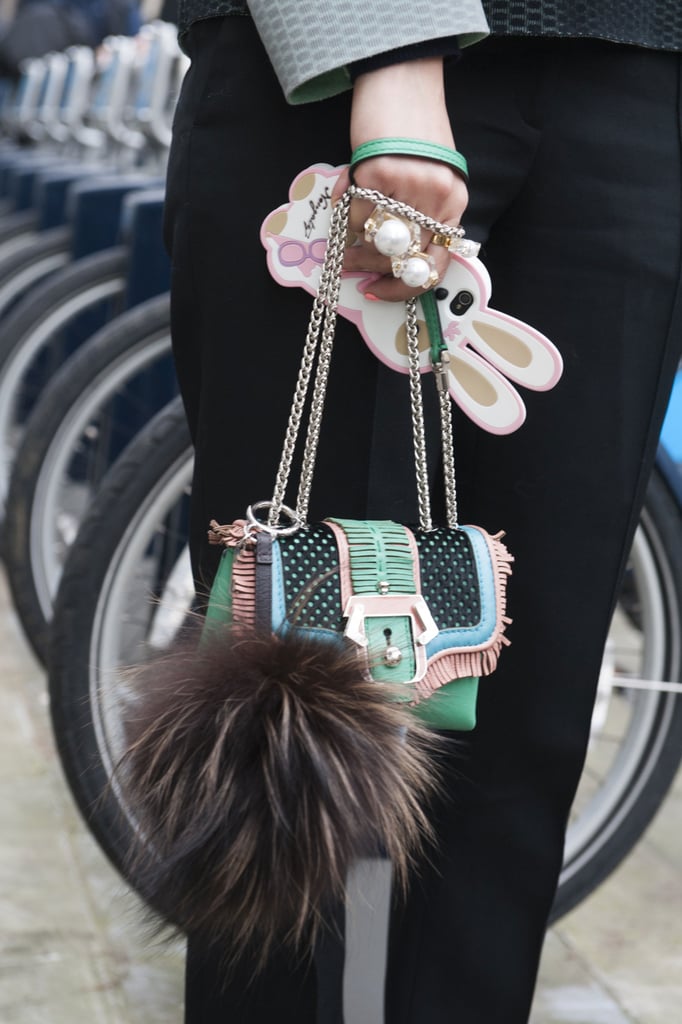 These accessories stay coordinated in the same colors.
She scores points with a luxe YSL bag and a gorgeous display of rings.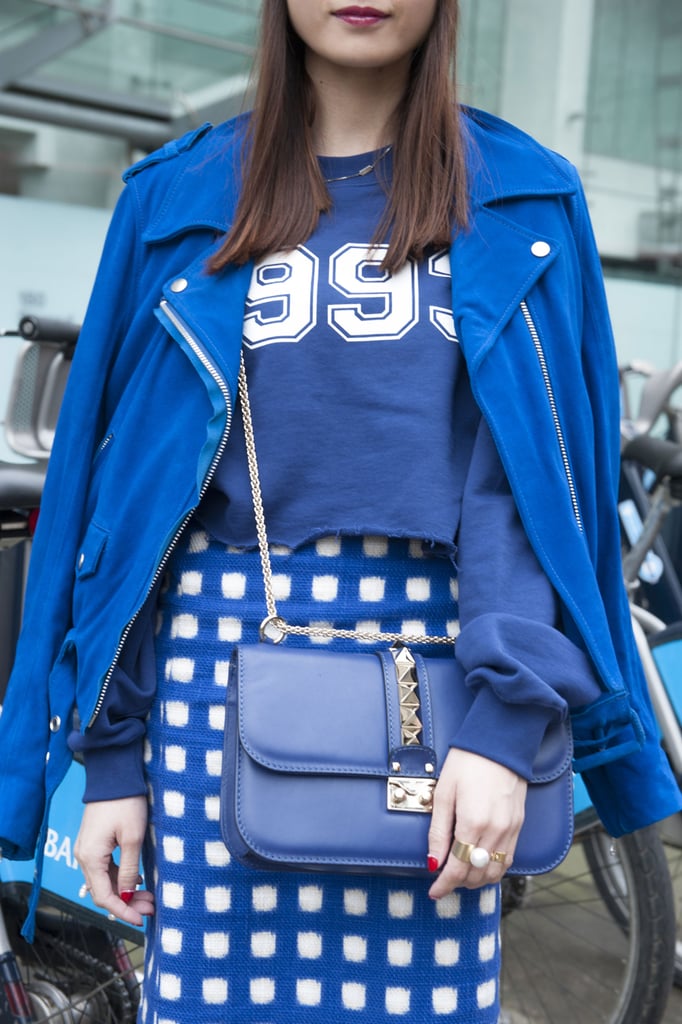 This is a real commitment to going blue.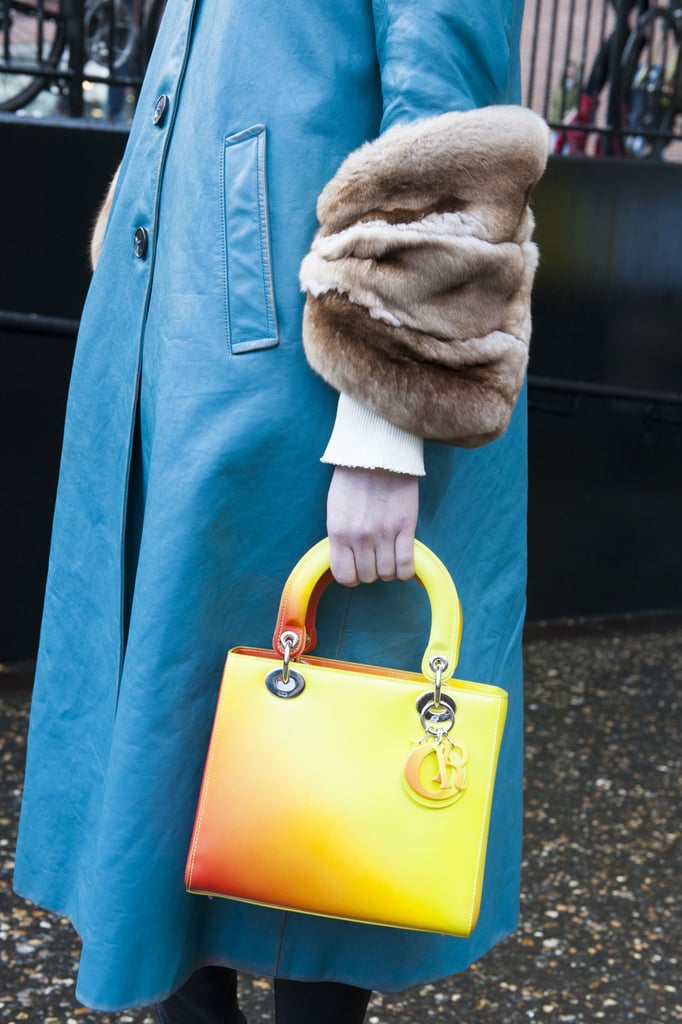 The beautiful hues on this bag are a little like a sunset, no?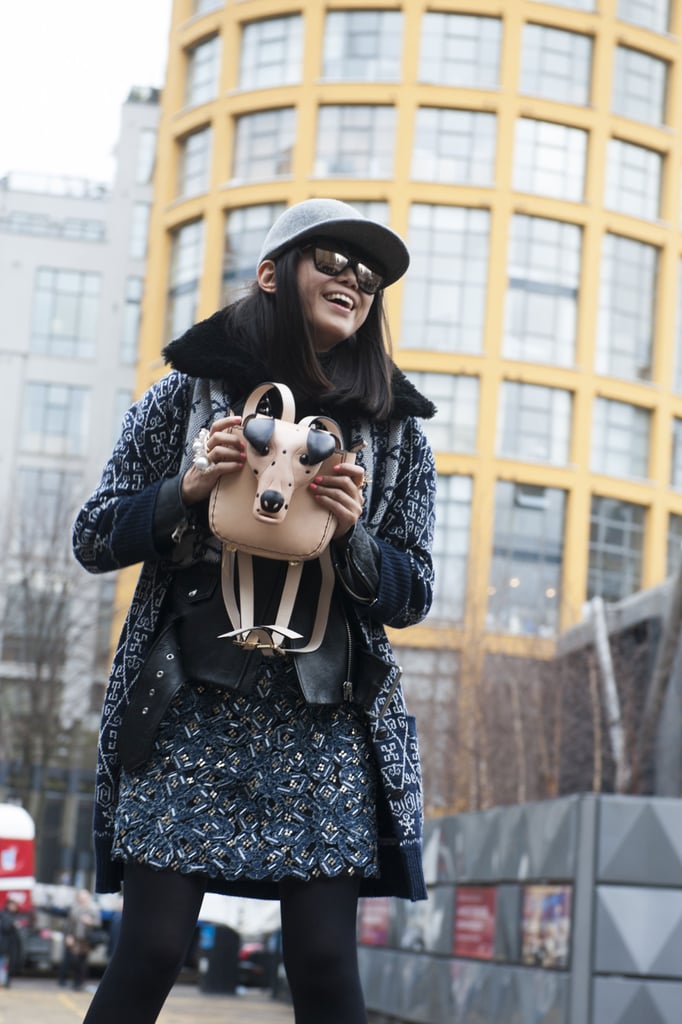 We've never seen a bag with so much personality.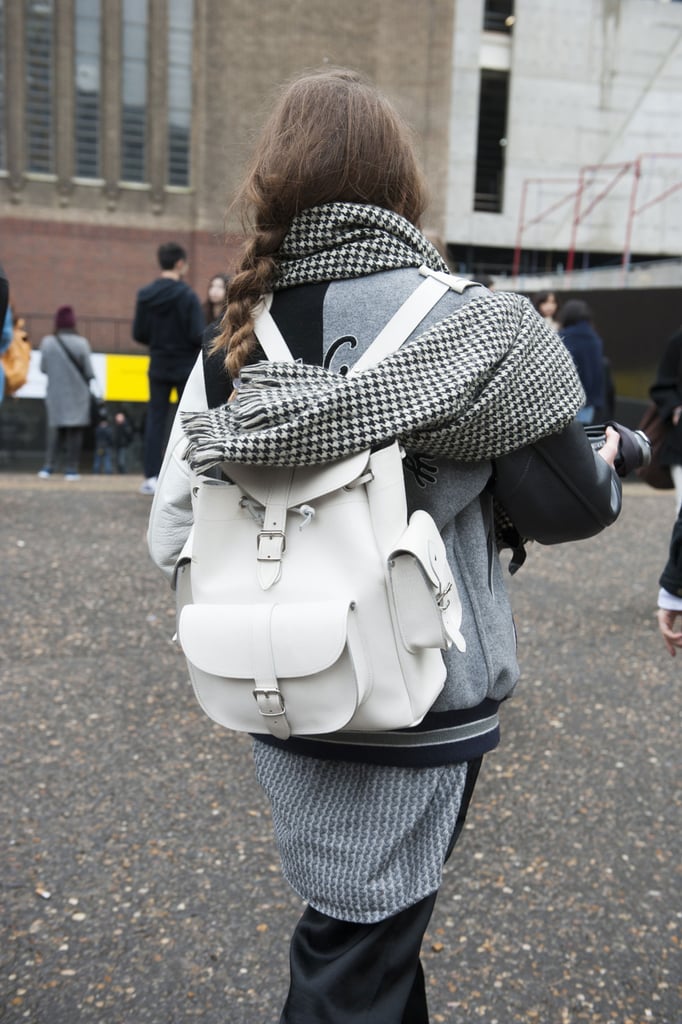 Understated and old-school.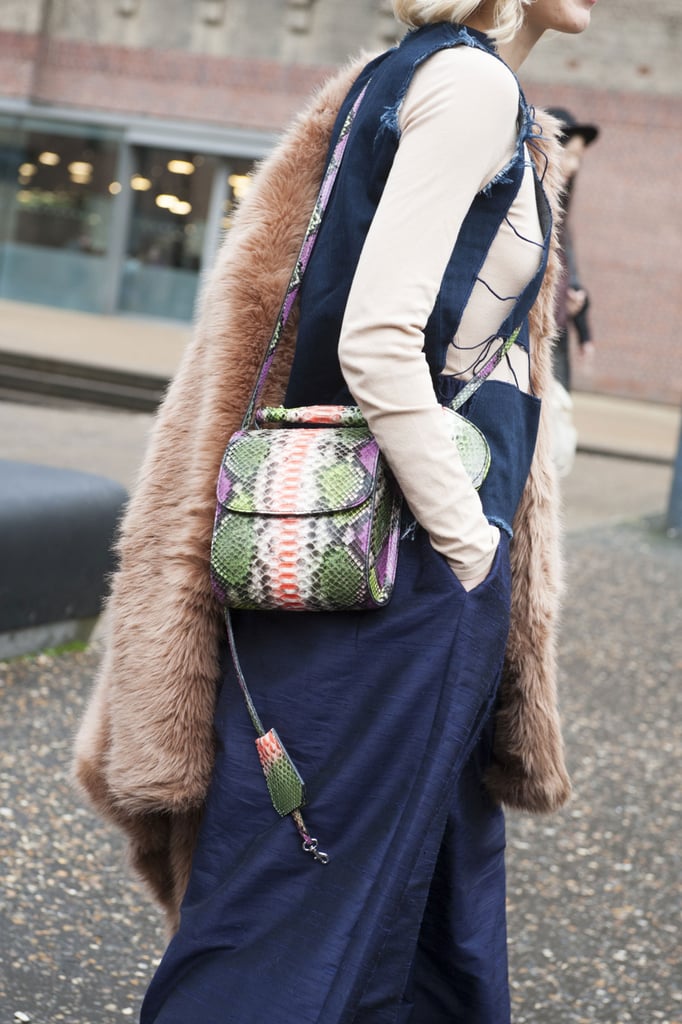 We love the flash of color on this exotic bag.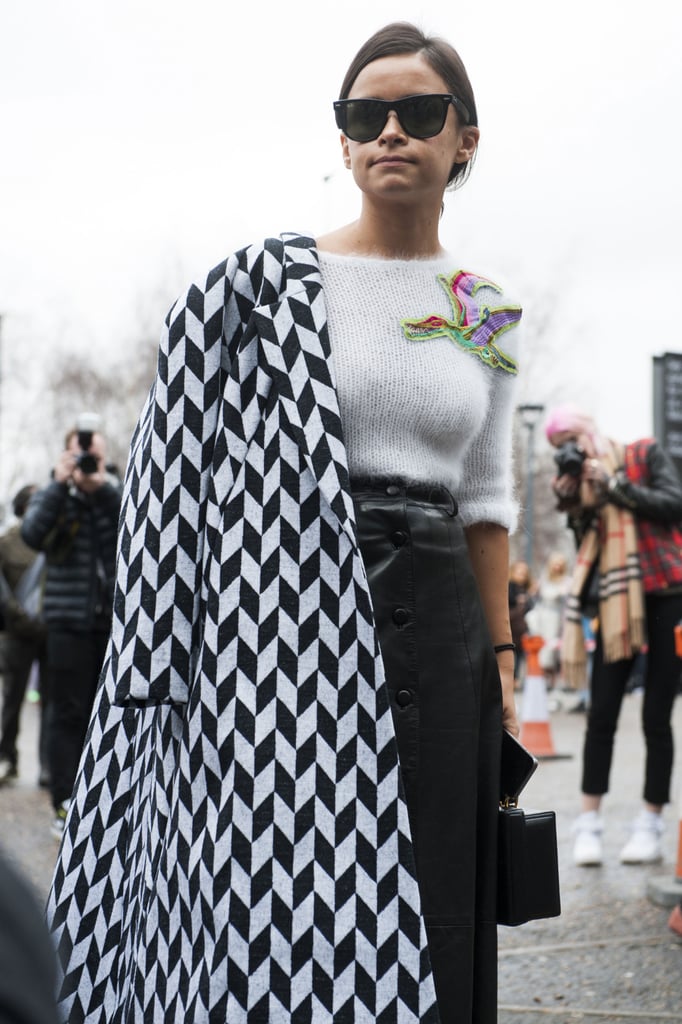 Miroslava Duma's dragon adornment serves as the perfect accessory.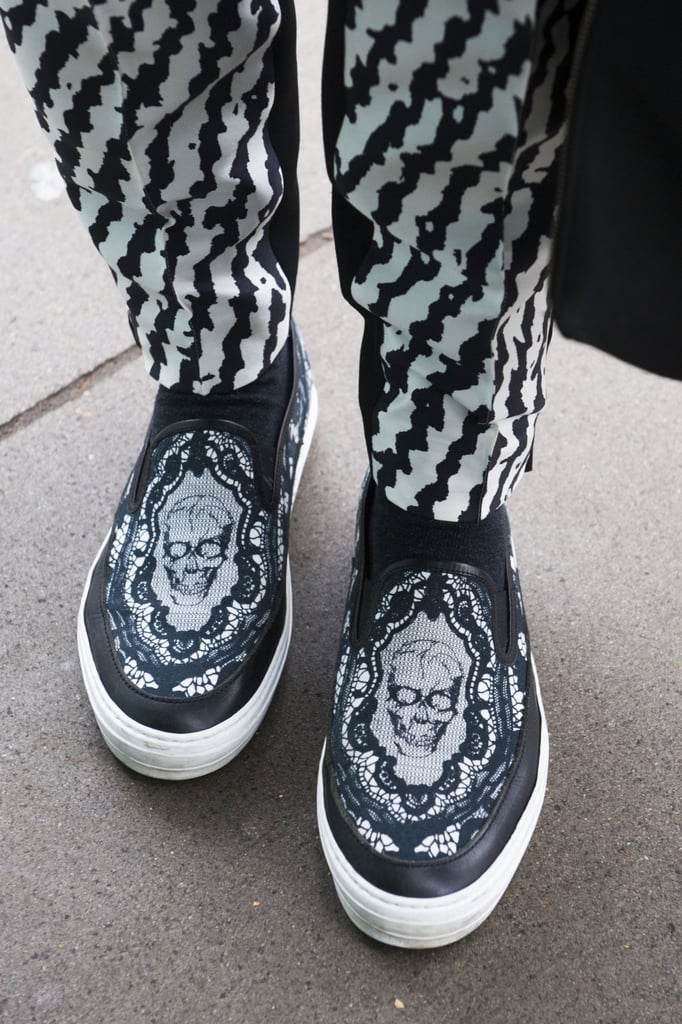 Making a statement from the ankles down.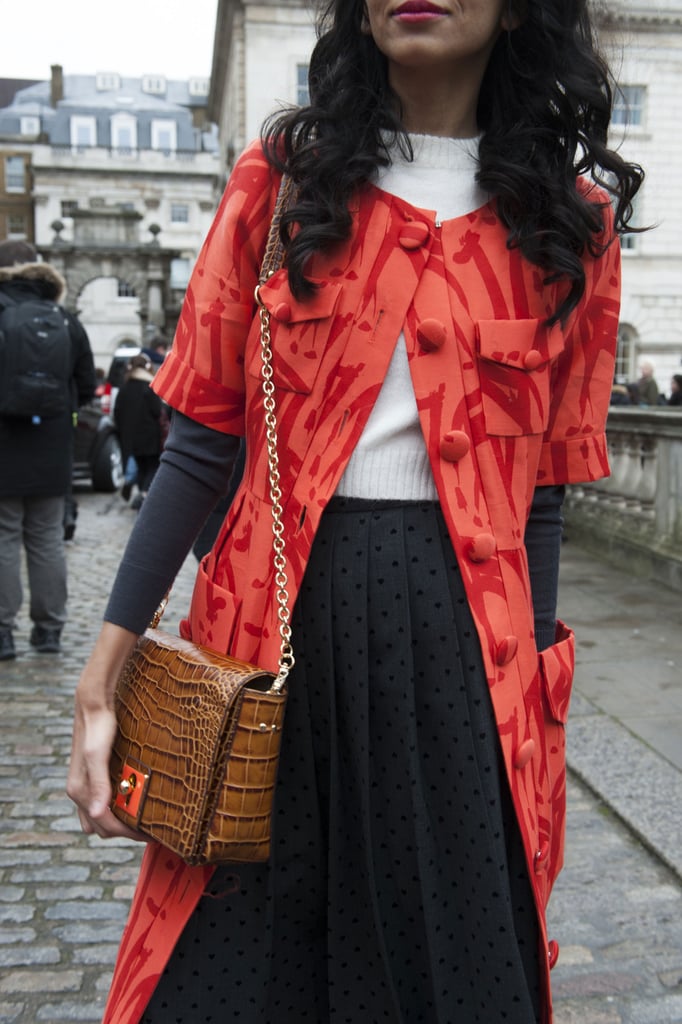 What pairs better with a ladylike coat than a ladylike bag?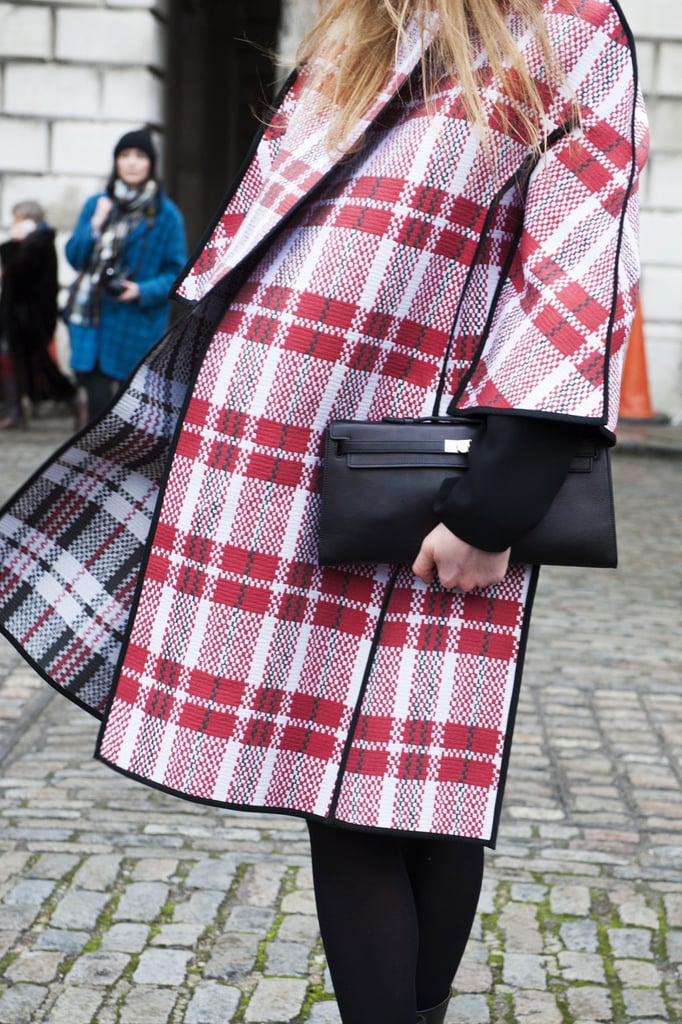 One word comes to mind looking at this mix: chic.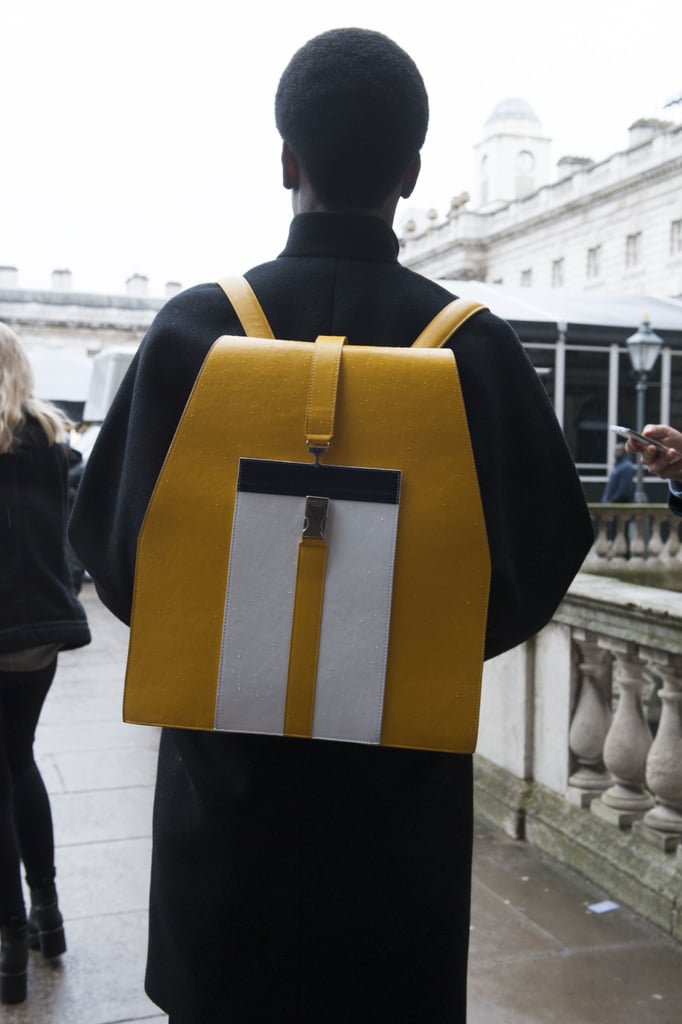 This isn't your old-school backpack.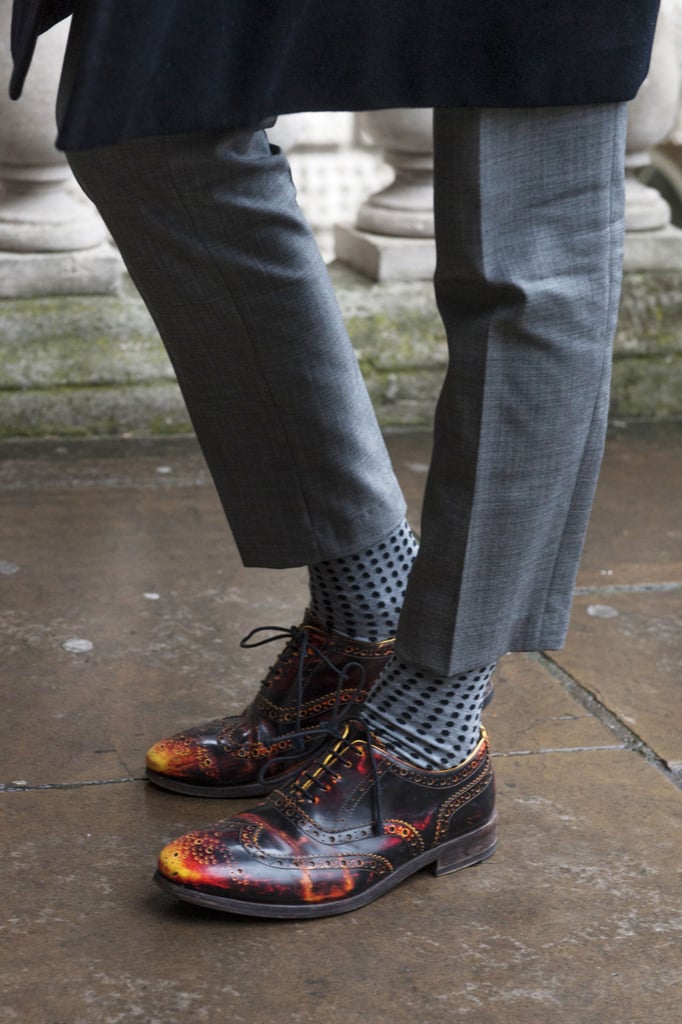 Brogues aren't always preppy.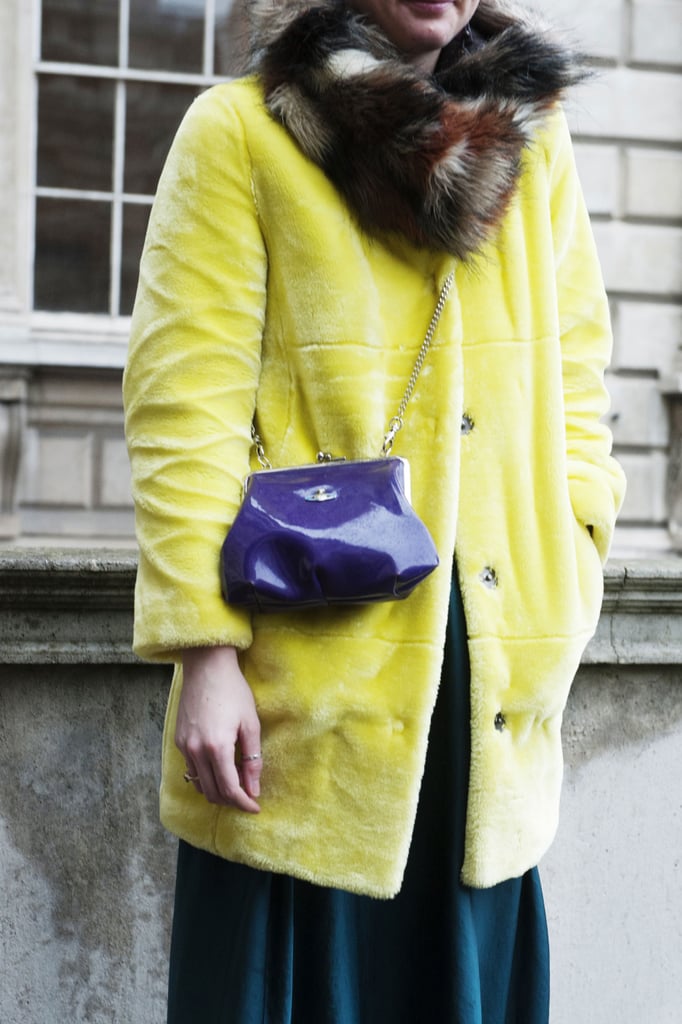 She knows how to play brights right off each other.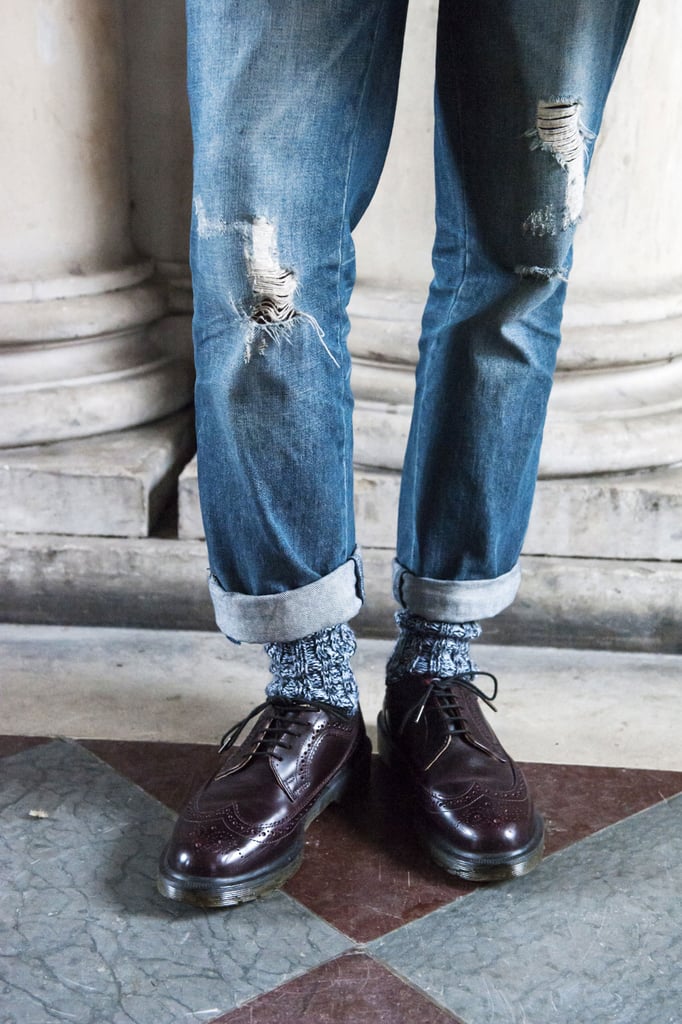 Broken-in boyfriend jeans and burgundy oxfords make a great team.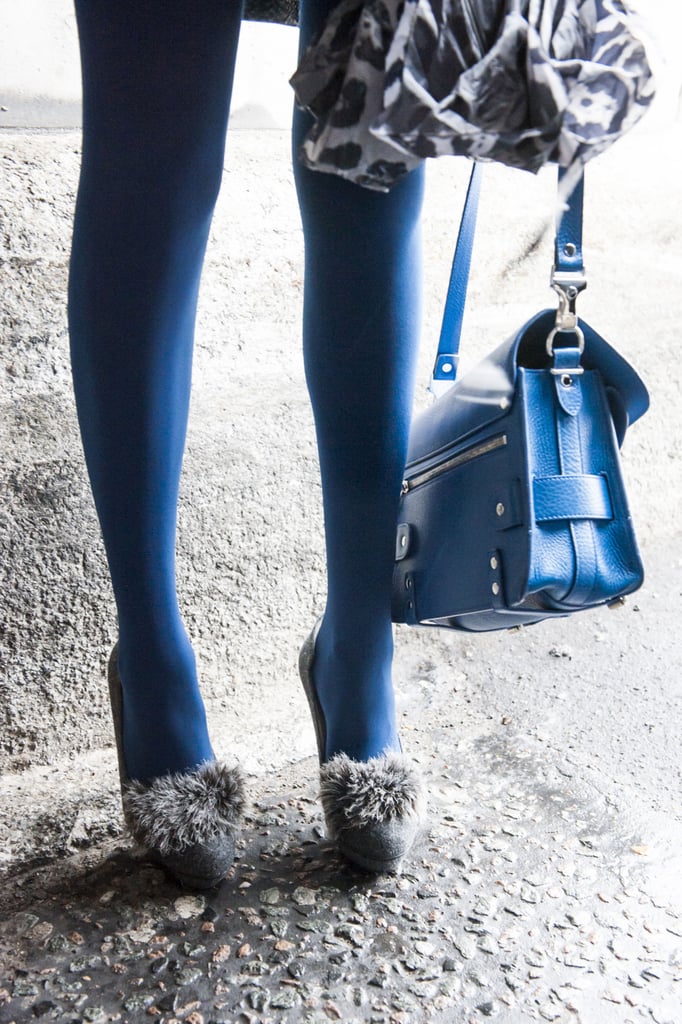 An unlikely duo — fuzzy heels and a bright Proenza Schouler bag.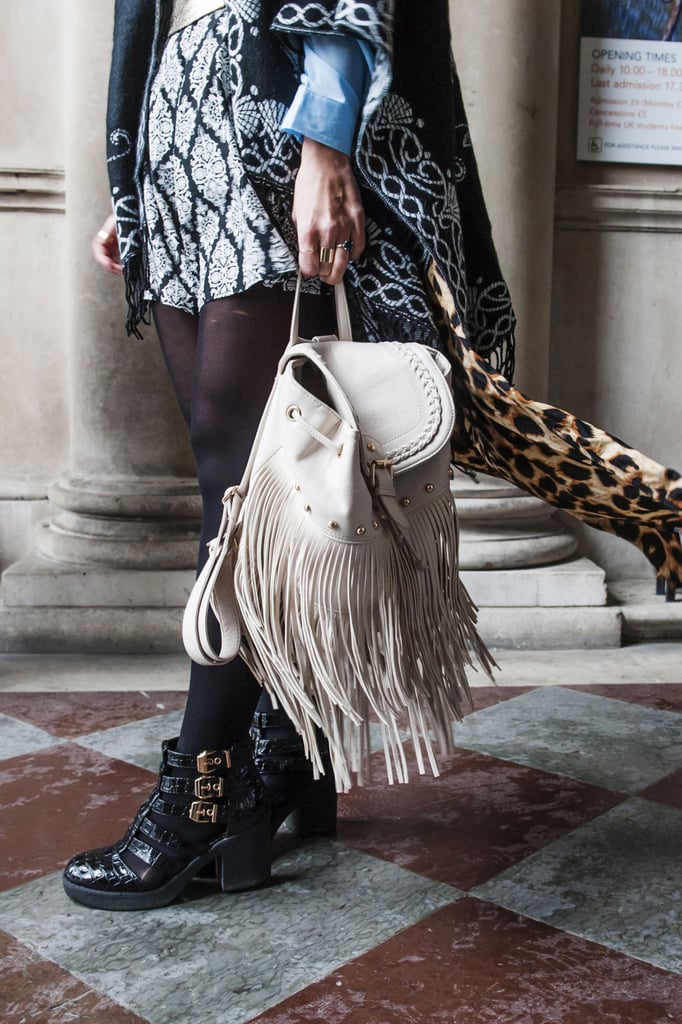 This bag has some serious fringe benefits.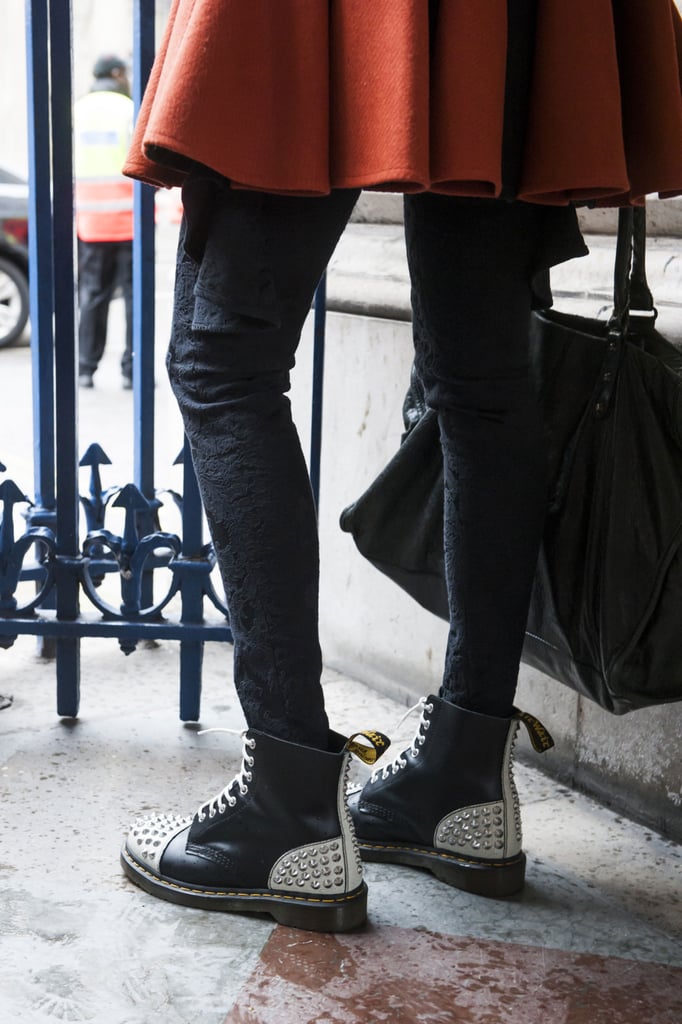 Part schoolgirl, part punk.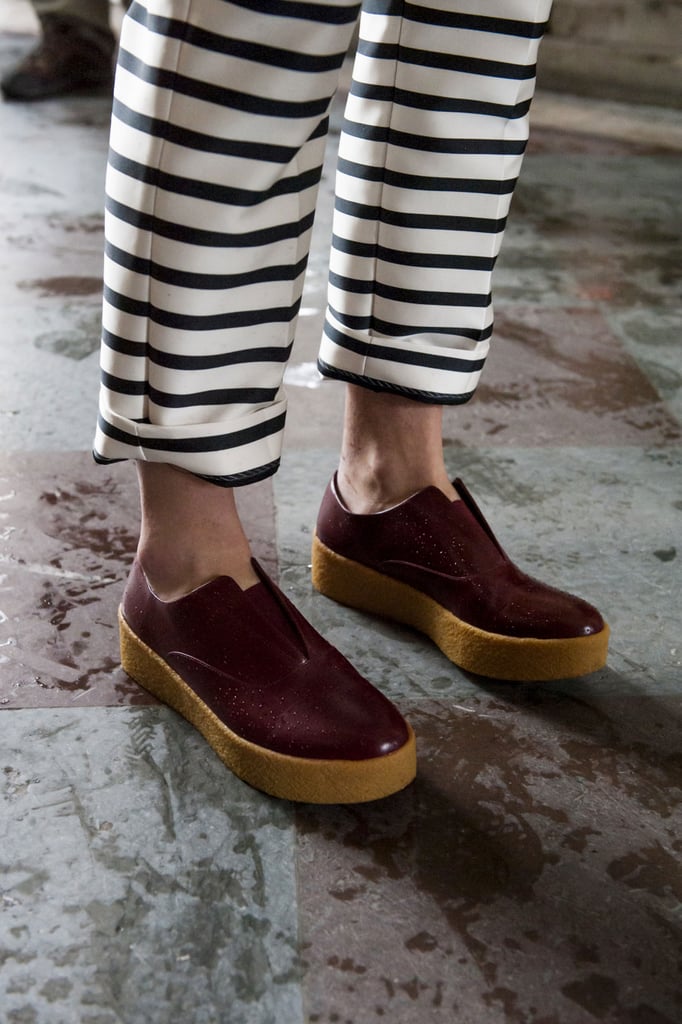 We're always into cool flats as an alternative to heels.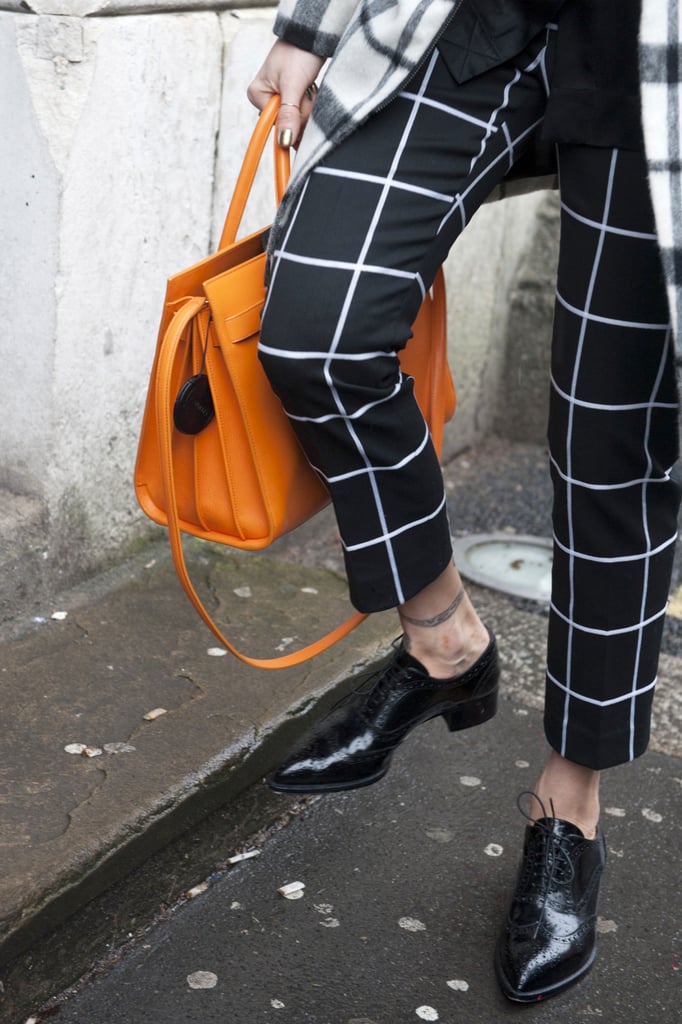 These are what we call smart accessories.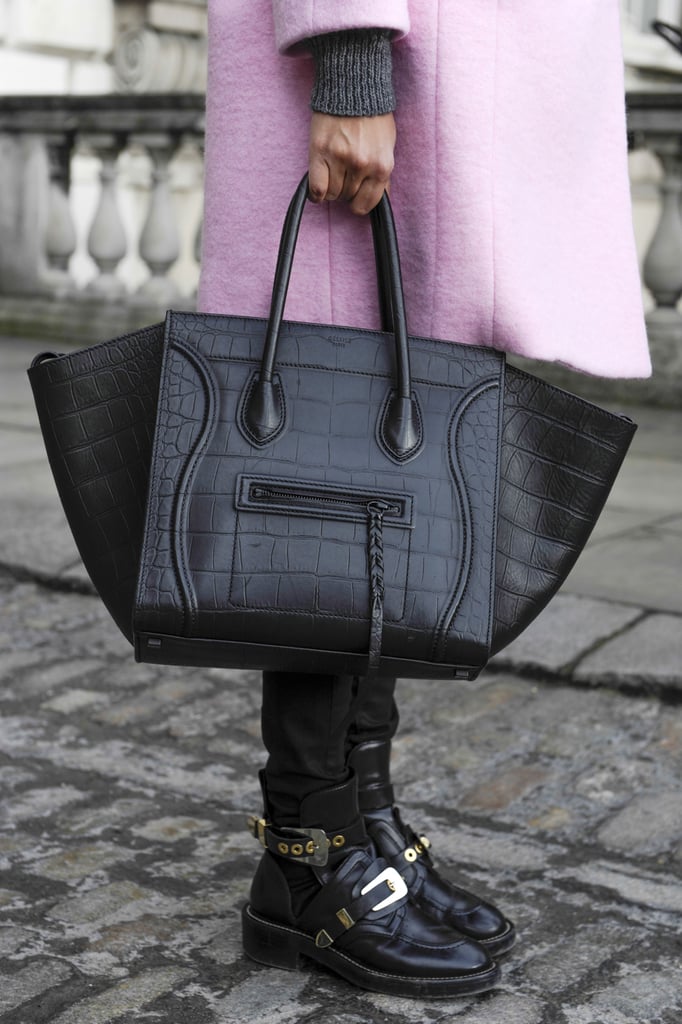 Is there a better Fashion Week companion than a Céline tote?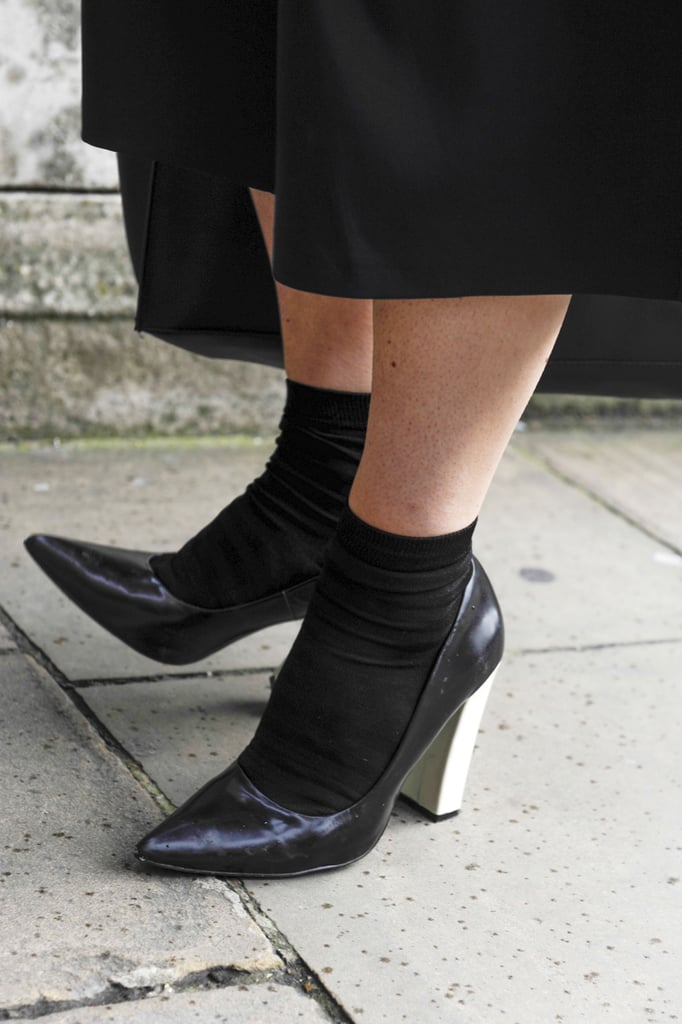 Socks and pumps are better together.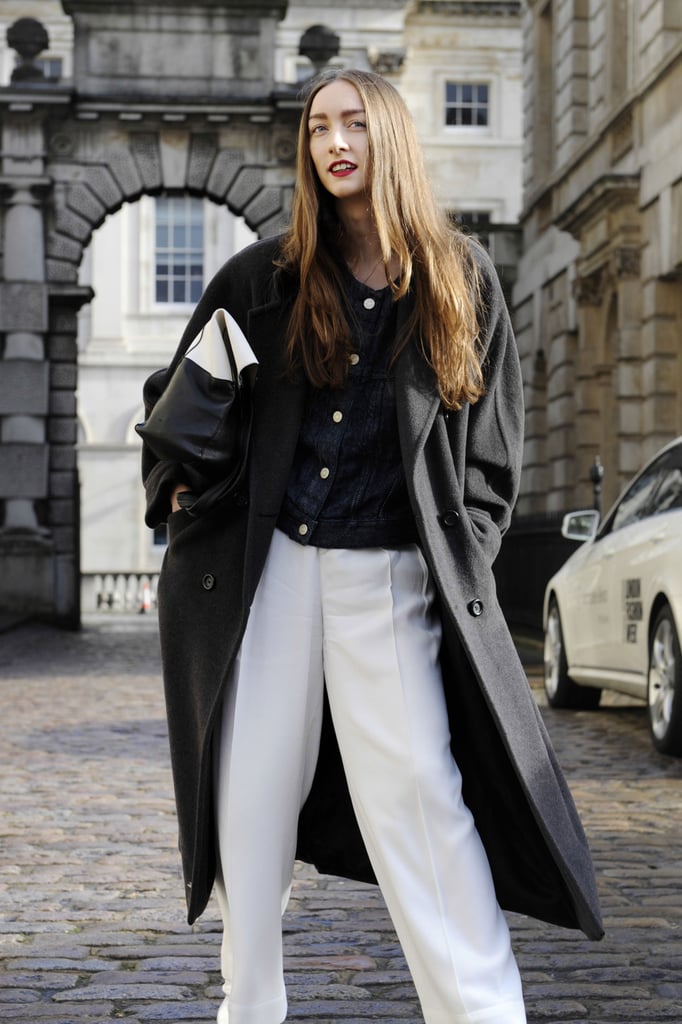 A black and white look requires black and white add-ons.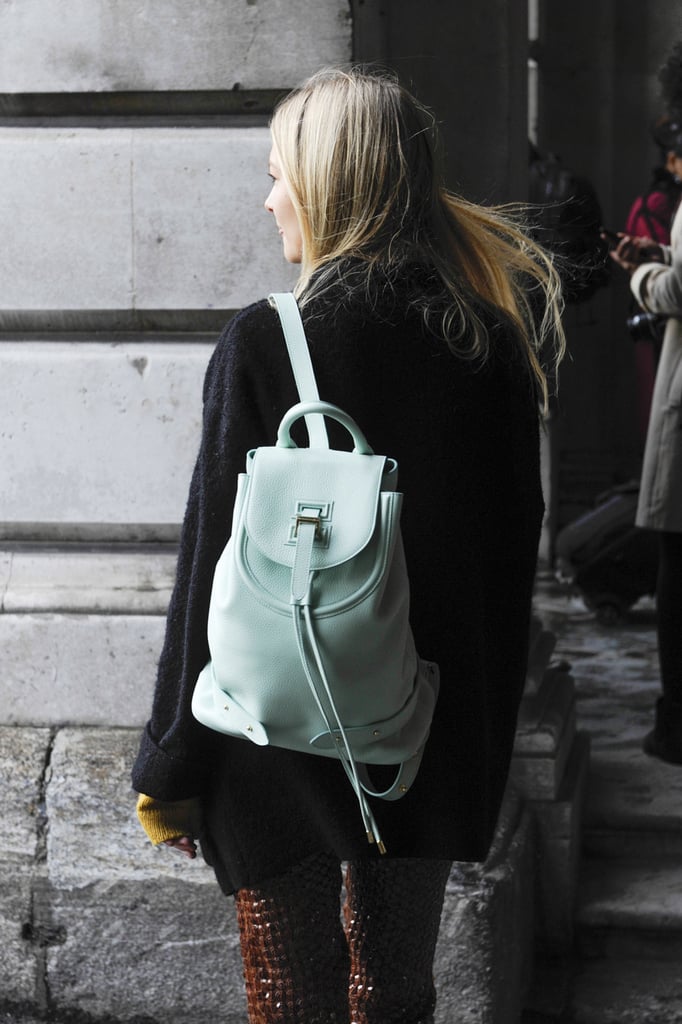 She gave us a glimpse of Spring with a mint-green backpack.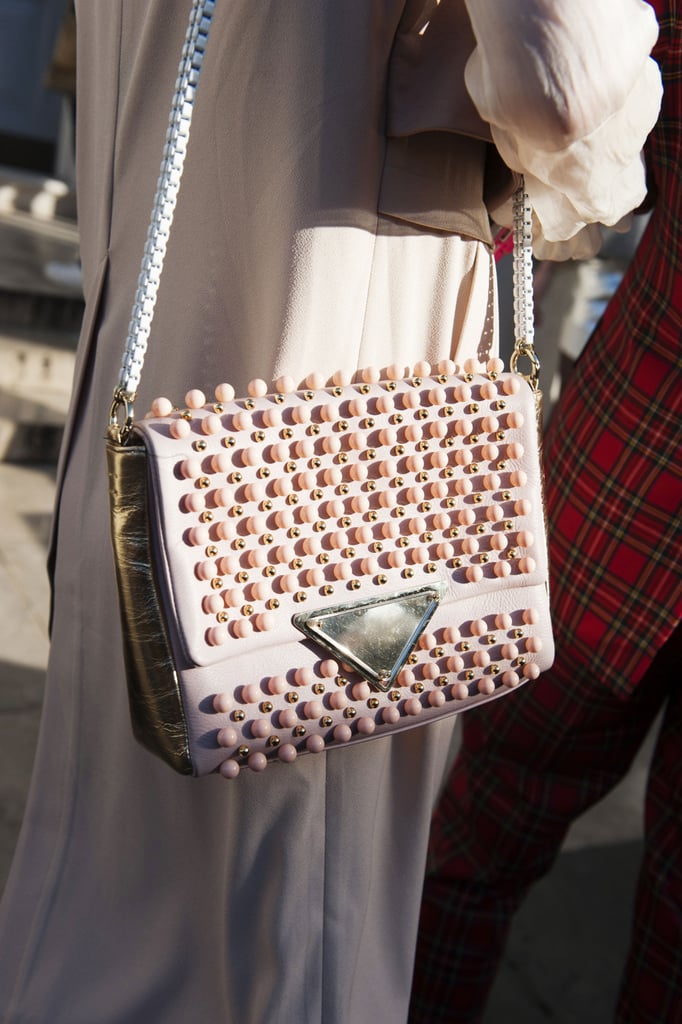 This bag deserves the spotlight.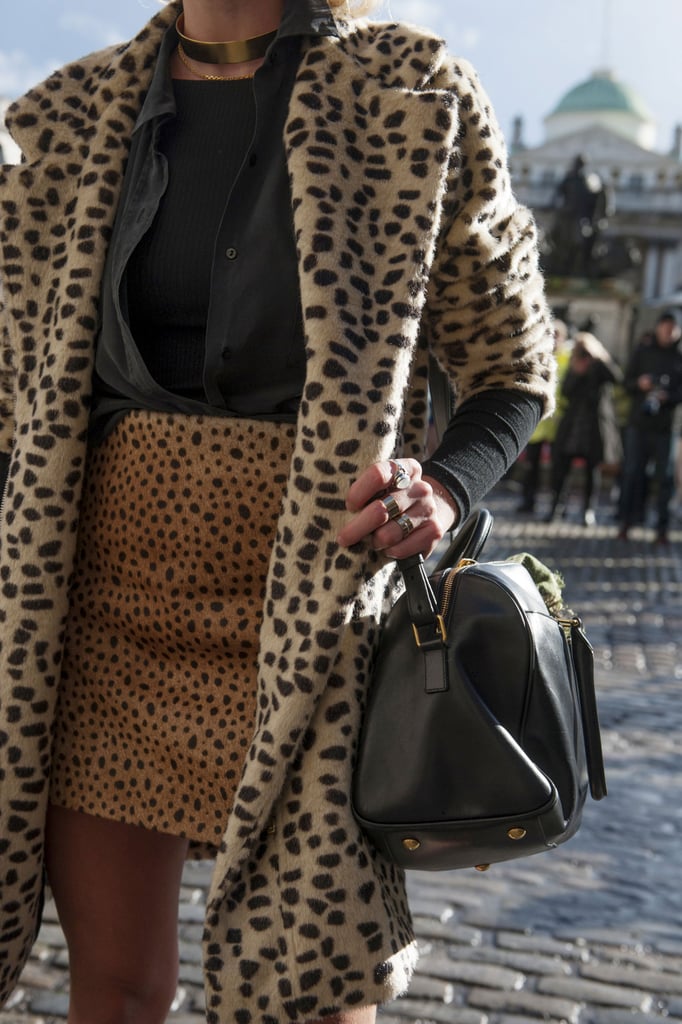 Temper leopard on leopard with a pared-down black bag.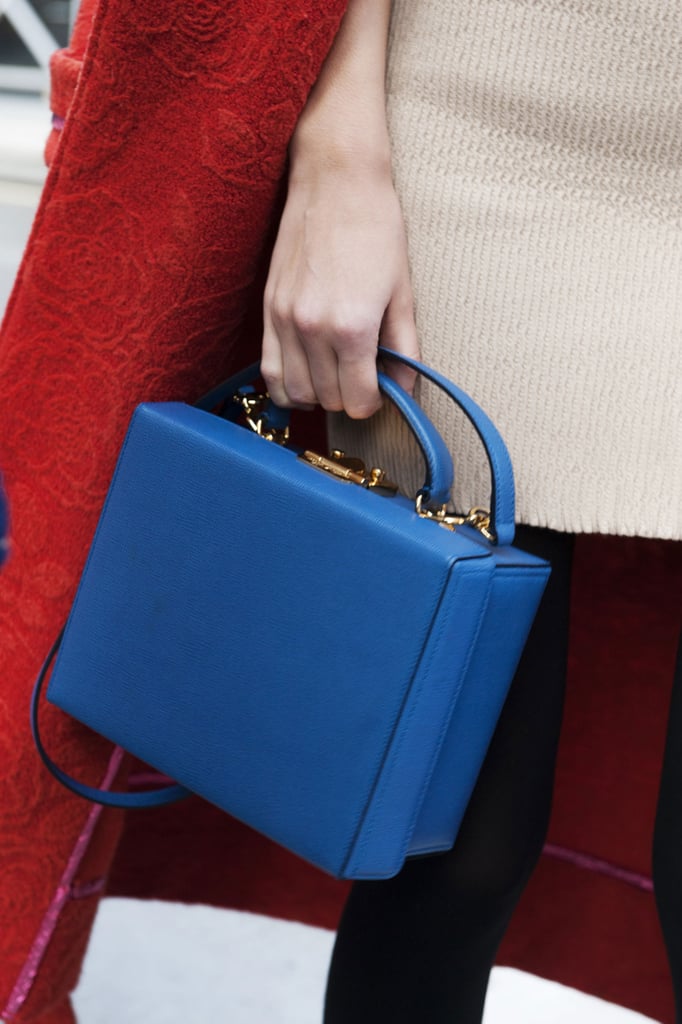 Not the biggest tote, but it certainly packs a punch.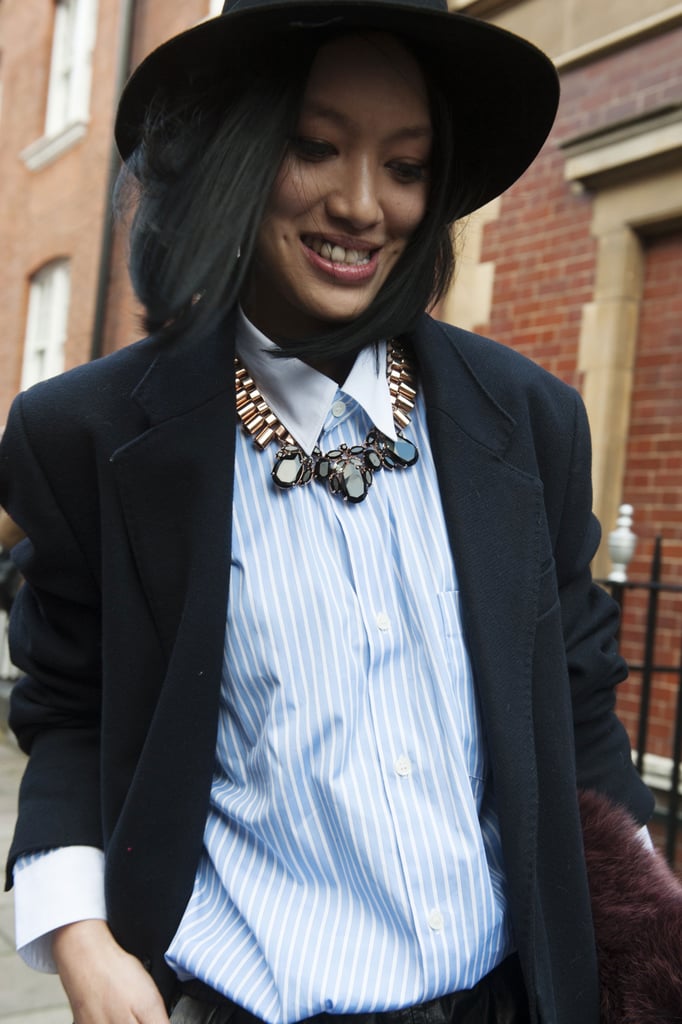 She gave us two ways to make a statement.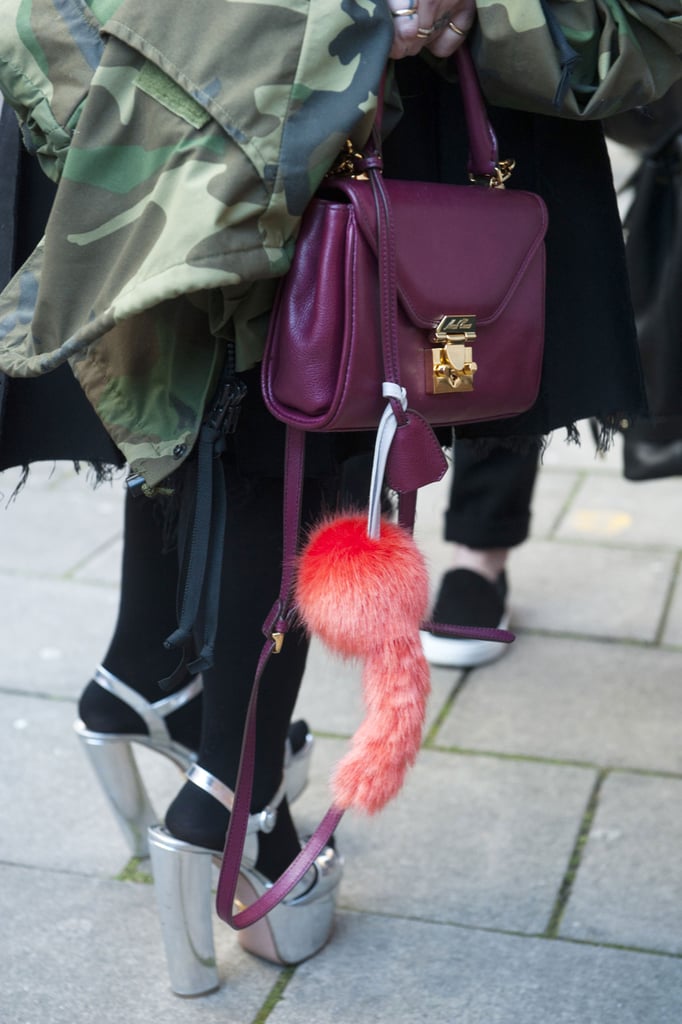 Accessories on accessories on accessories.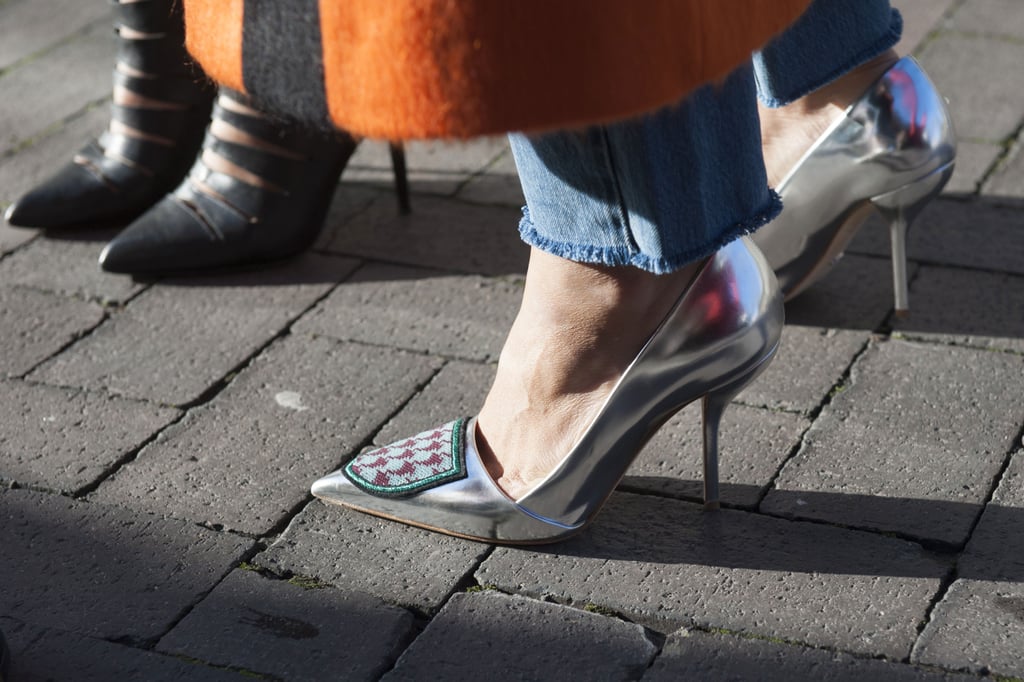 These heels were made for stomping the streets at Fashion Week.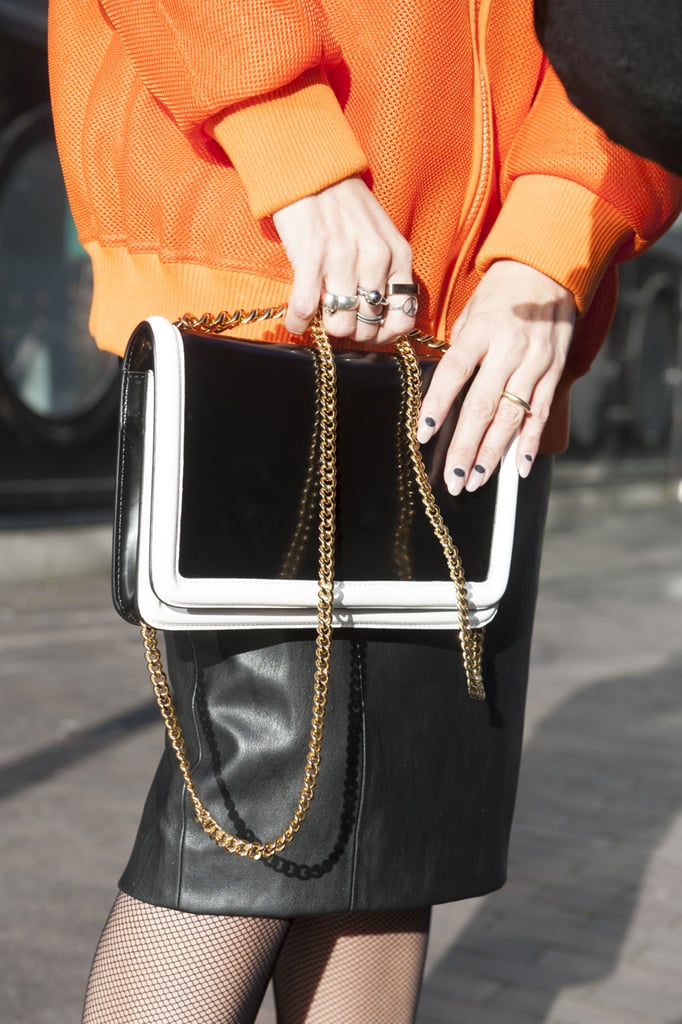 Even her nails make a statement.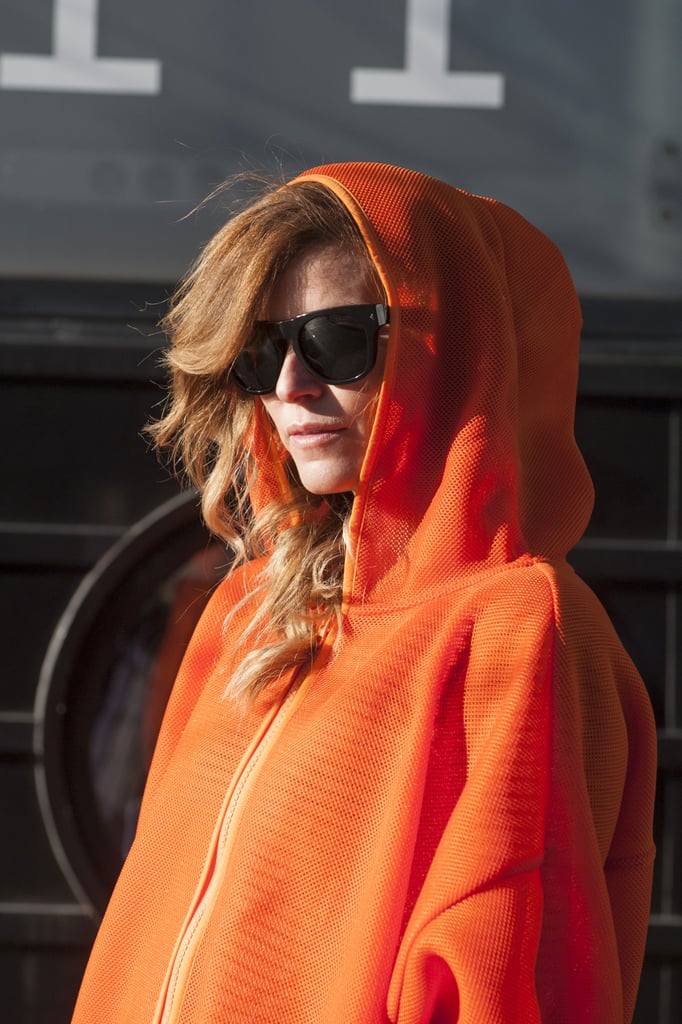 The style crowd can make anything a great accessory — sunglasses and even the hood of a jacket.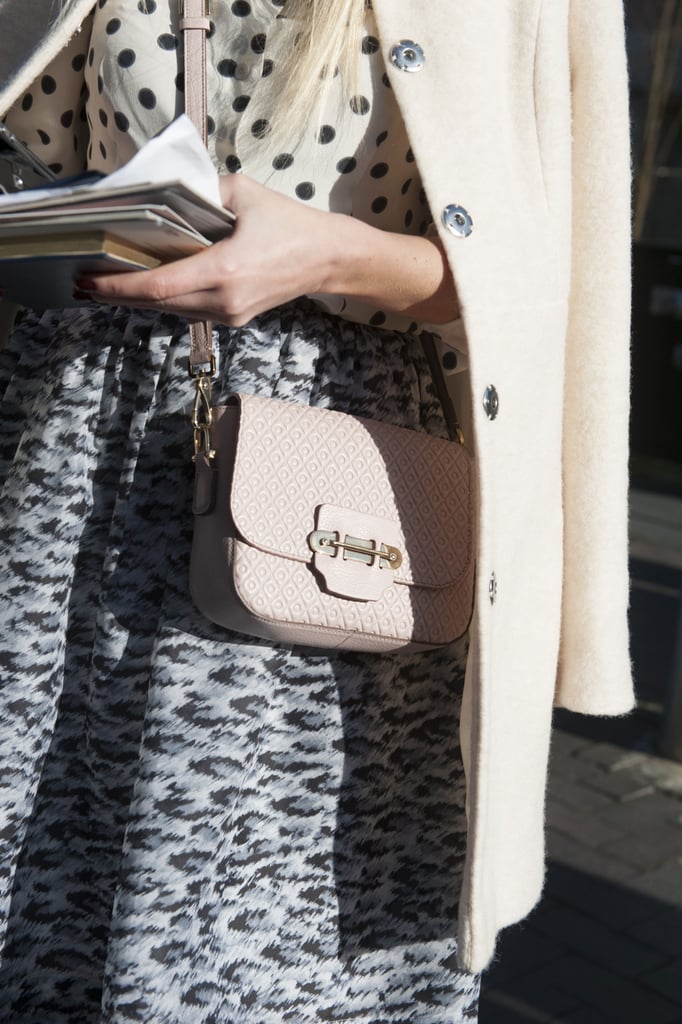 Sometimes, you can make as much of a statement with subtle hues.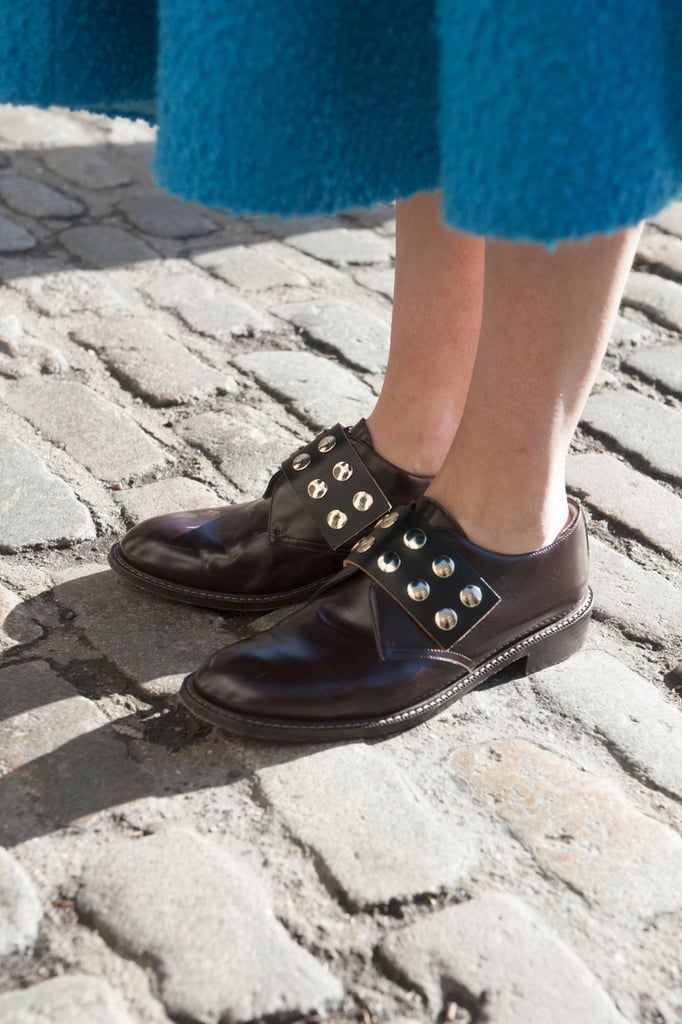 These standout flats could rival heels.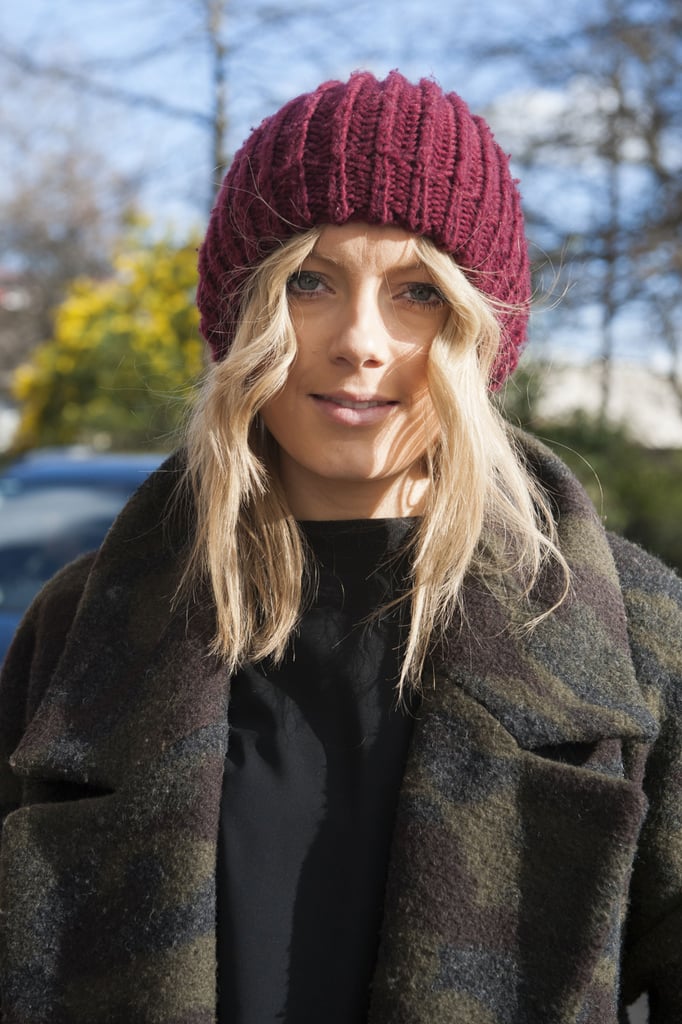 An accessory that's as functional as it is stylish.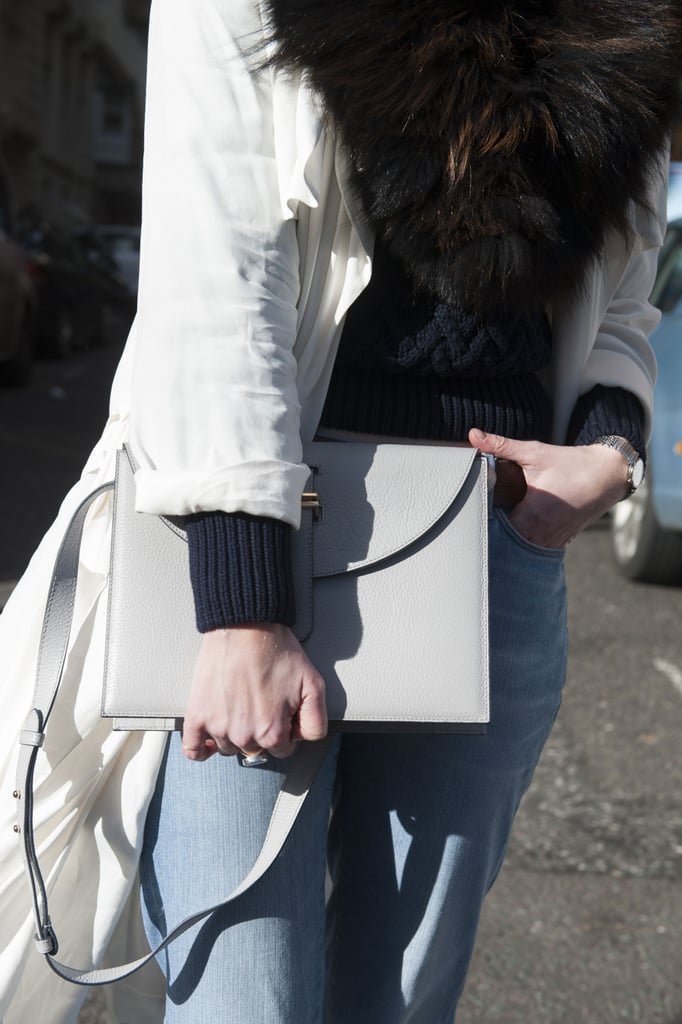 Structured and smart.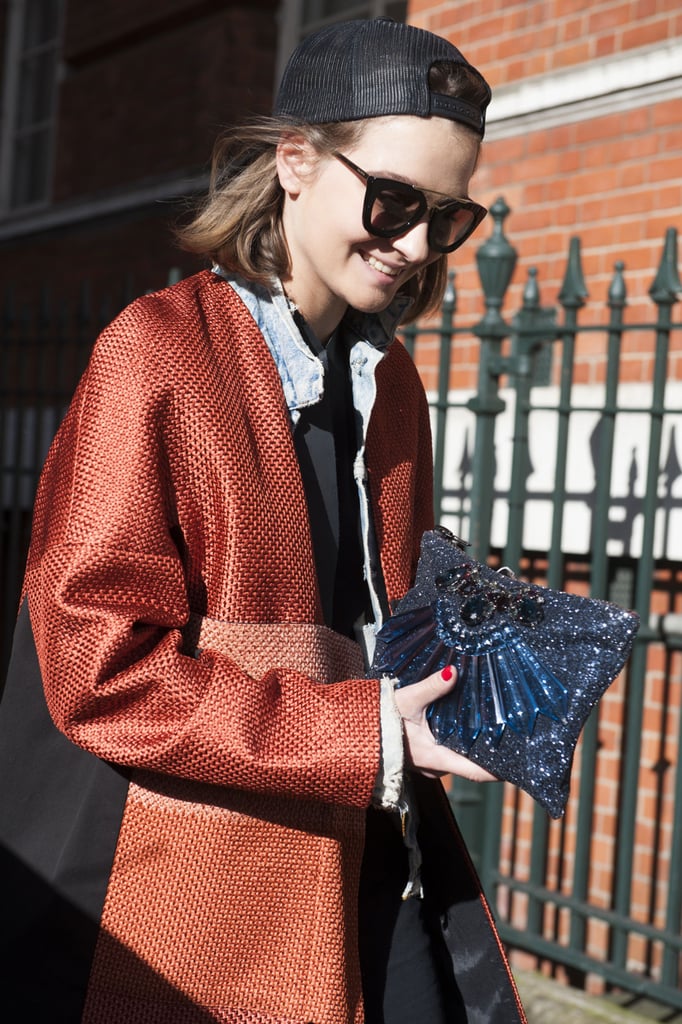 An all-star mix of add-ons, from the cap to the beaded clutch.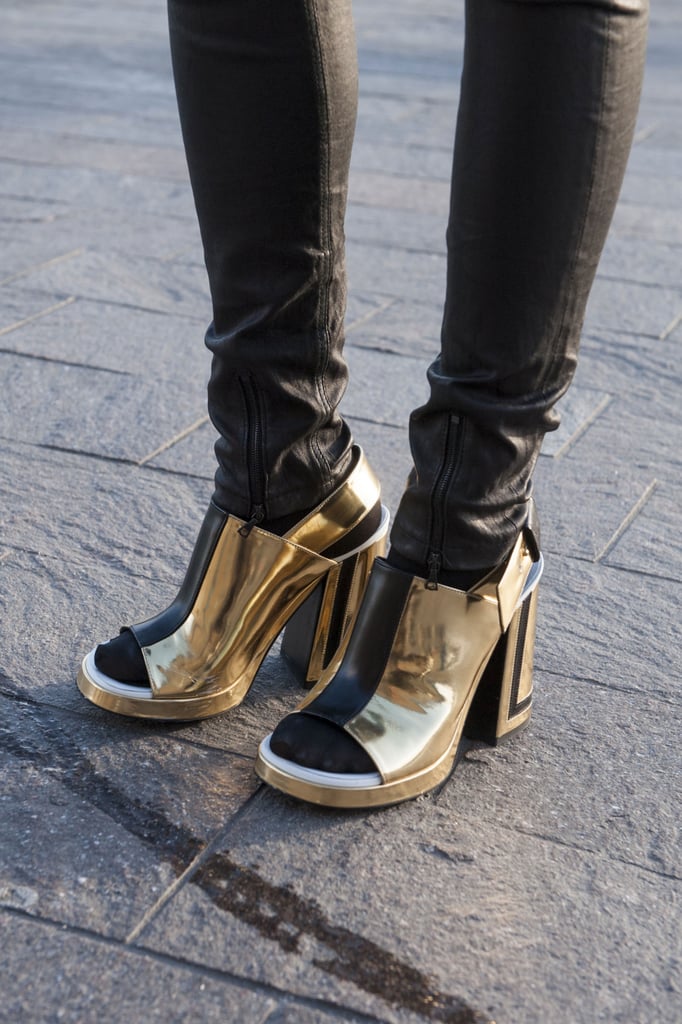 Talk about a statement heel.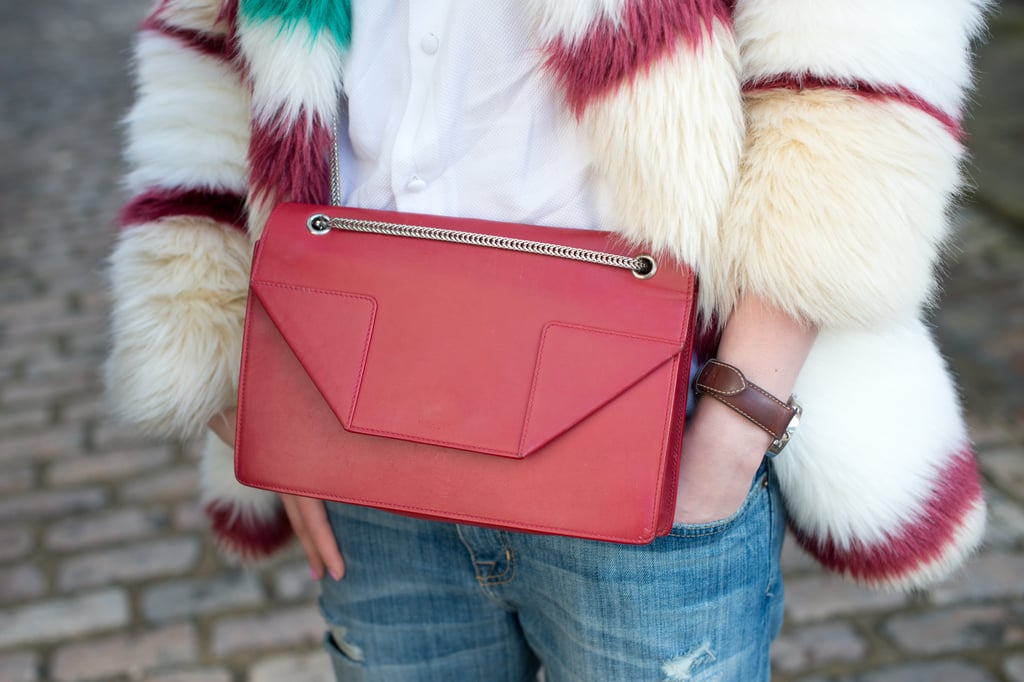 How do you turn up the cool factor on jeans and a white shirt? With a colored fur and bright bag, of course.
This little Proenza Schouler packs a big, bright blue punch.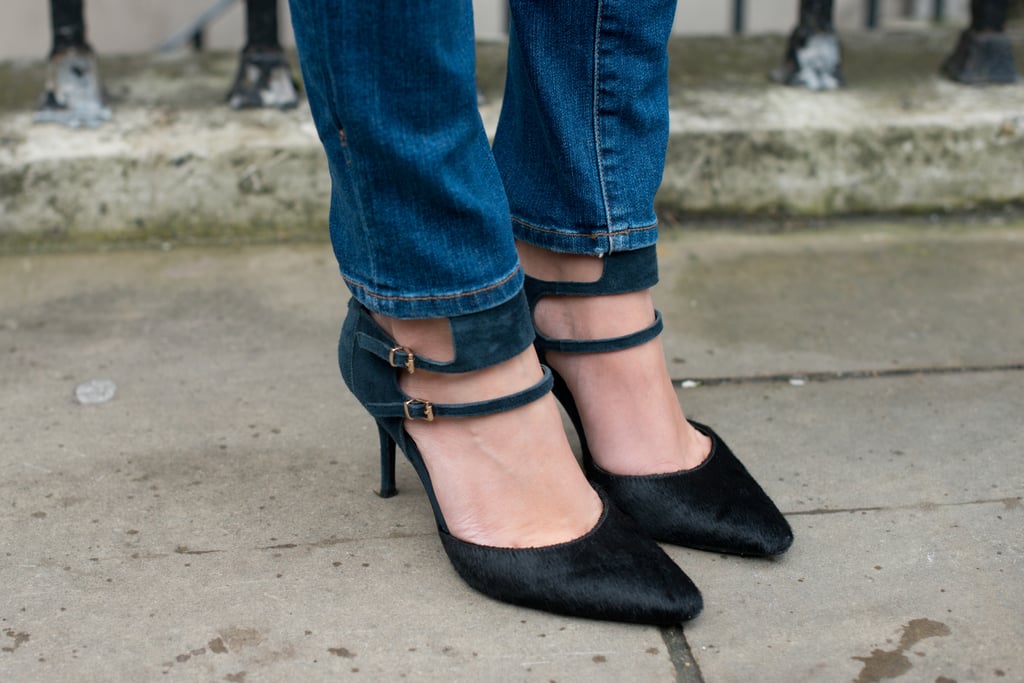 If you don't look closely, you'll miss the luxe texture on these pumps.
This hat screams "Winter luxe."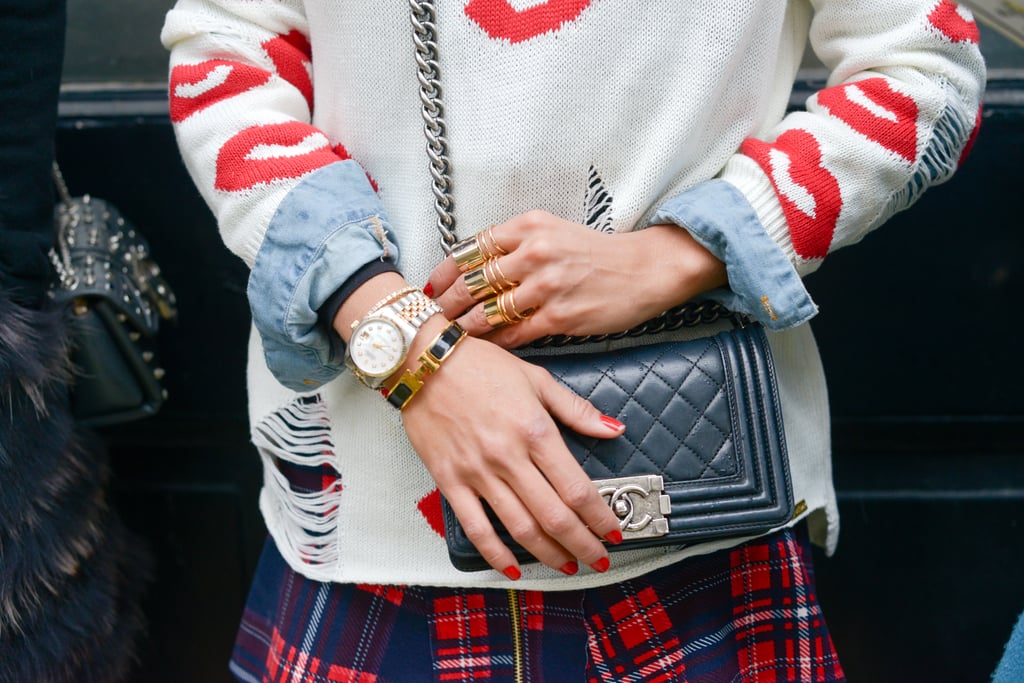 A veritable army of luxe add-ons.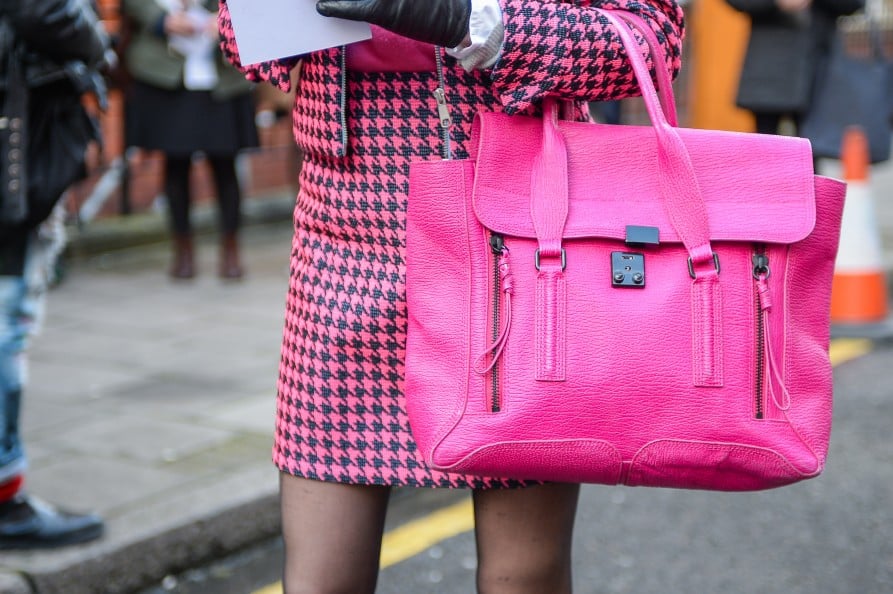 It doesn't get brighter than this bubblegum-pink Pashli.
Source: Gorunway [2]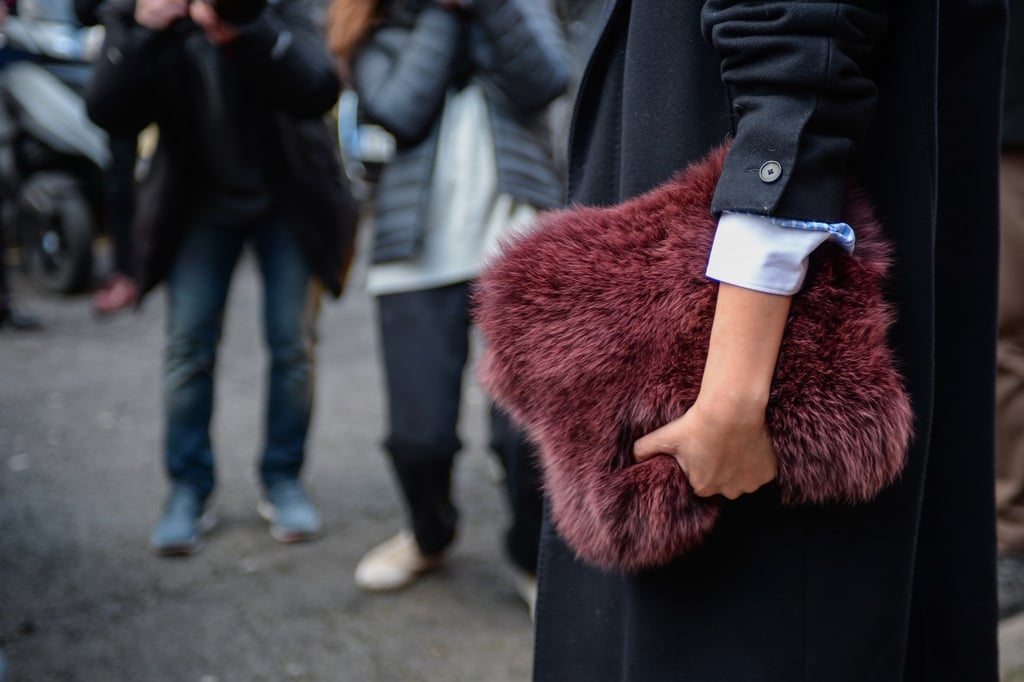 Armed with the luxest of clutches.
Source: Gorunway [3]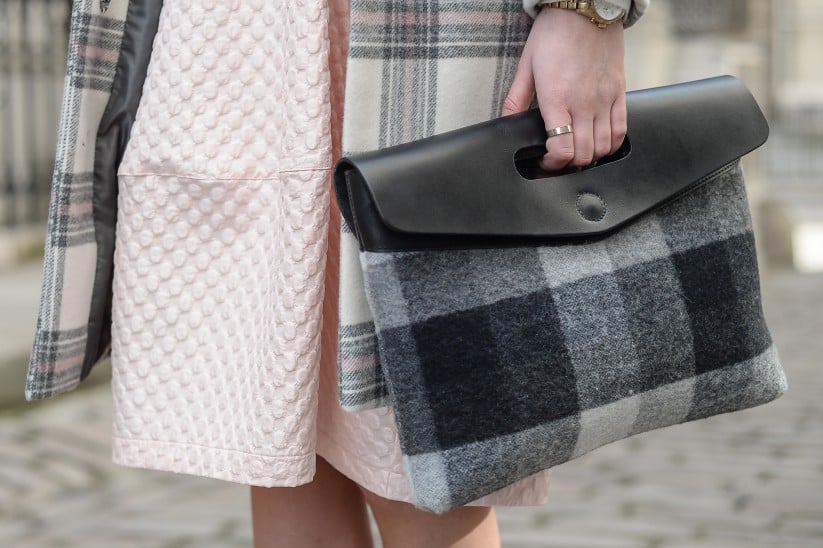 The perfect way to play plaid on plaid.
Source: Gorunway [4]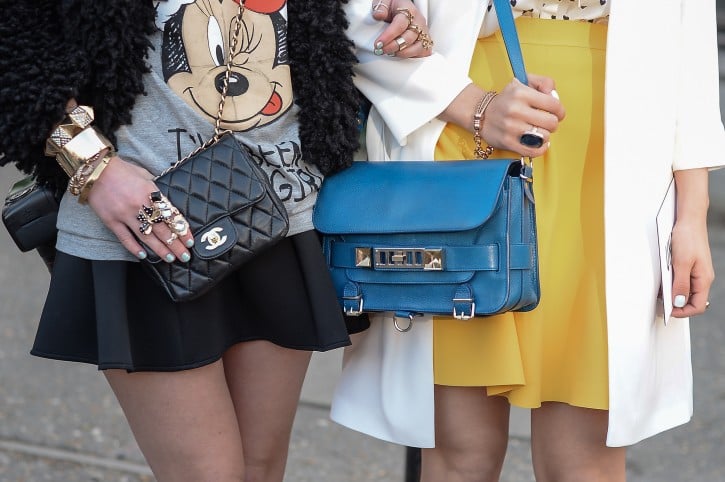 A team of luxe bags.
Source: Gorunway [5]