Street Style: Summer Hats 2011-06-23 03:05:26
Look of the Day: Mad Hatter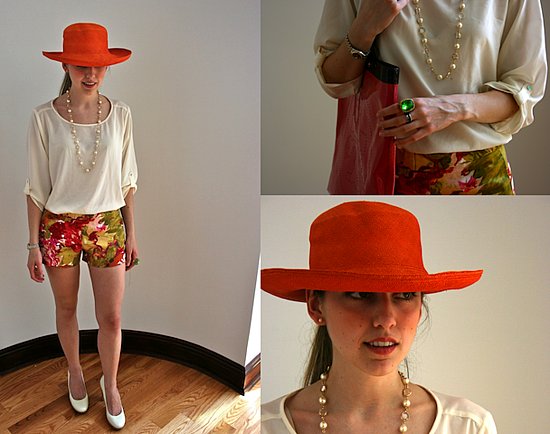 Thanks to the British penchant for fascinators (and their prominence in the news lately), we've been paying more attention to great big hats. How do you make them work, and look chic? Fab reader sorelle does a fantastic job with this Summer outfit. The red, wide-brim hat has a sophisticated, retro feel, but she avoids any matronly references by putting together a young, fresh outfit underneath the hat: floral print shorts, a silky tee, and big cocktail ring. We love how a Summer hat can add such eclectic appeal to a sweet outfit.

Congrats to sorelle!

Everyone else, submit your looks, and we might just feature you on FabSugar!