When you want to put together a really striking outfit — a head turner, if you will — you probably don't reach for your tan blazer or your simple white blouse. Instead, you go for the bold prints and the statement accessories. But that all changes now. Our favorite fashion bloggers are showing us how to style the black, white, and taupe pieces we've got hanging in our closets, and we're taking serious notes. Scroll down to join us.
Source: Instagram user peaceloveshea [1]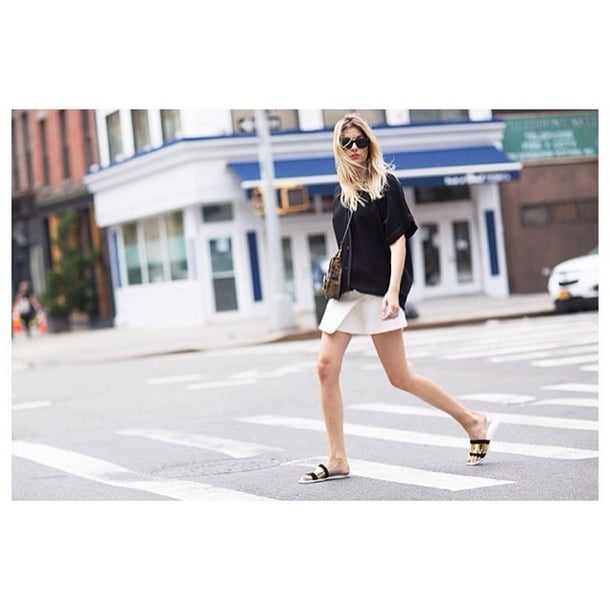 Play up a black-and-white outfit with gold accents — whether they come by way of your shoes or your bag.
Source: Instagram user camtyox [2]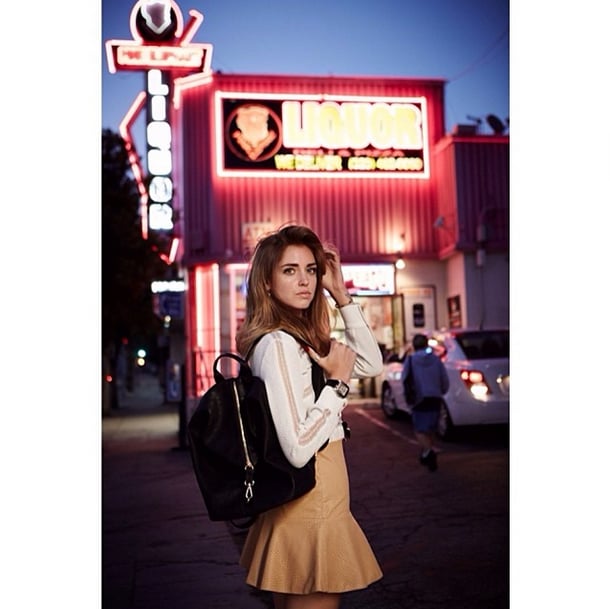 Perforated leather and a flirty skater skirt silhouette add oomph to quiet colors.
Source: Instagram user chiaraferragni [3]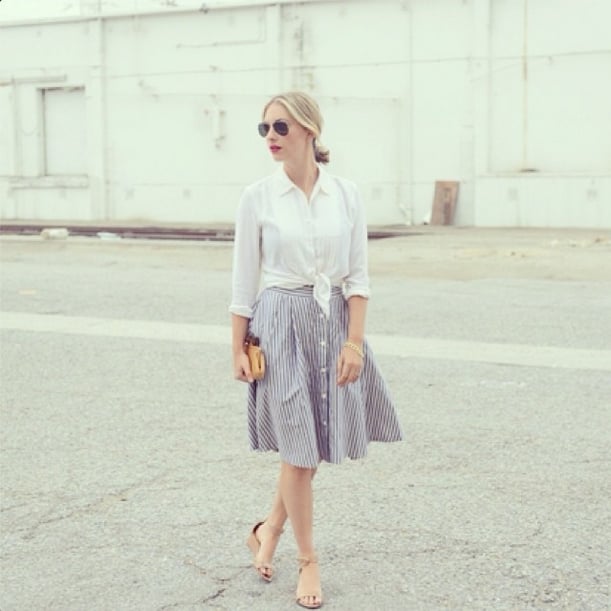 Don't be afraid to add your own quirks by swiping on some lipstick or tying a knot in your button-down.
Source: Instagram user emilyschuman [4]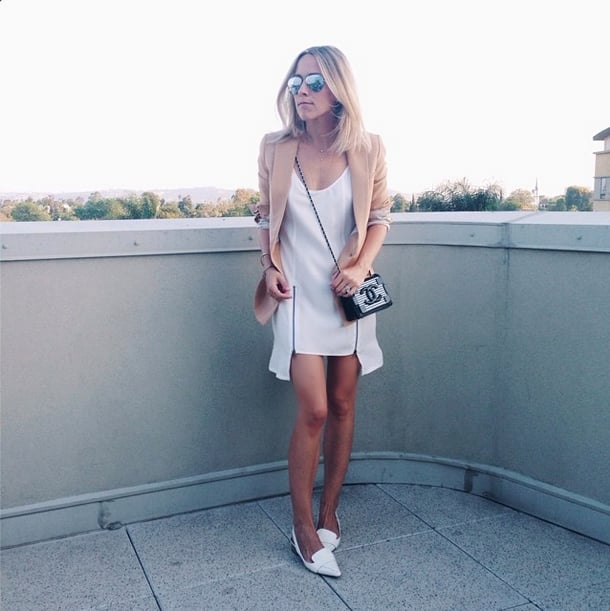 Eye-catching details like an asymmetrical hemline or a set of exposed zippers work wonders.
Source: Instagram user damselindior [5]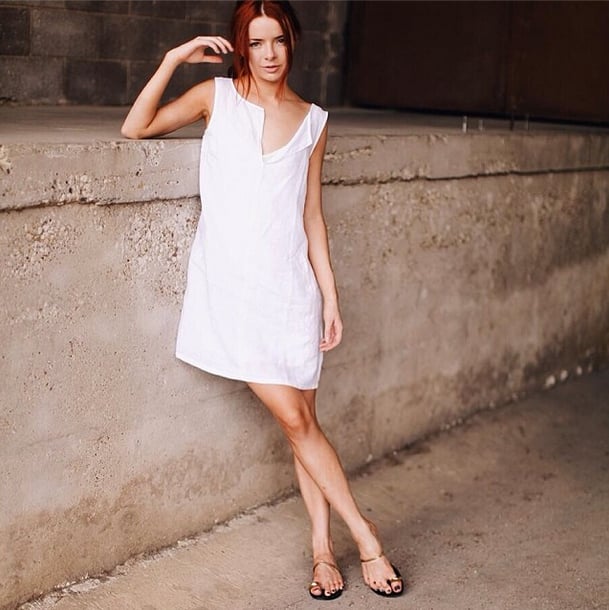 Don't underestimate the sexiness of a loose, white Summer dress paired with your go-to sandals.
Source: Instagram user seaofshoes [6]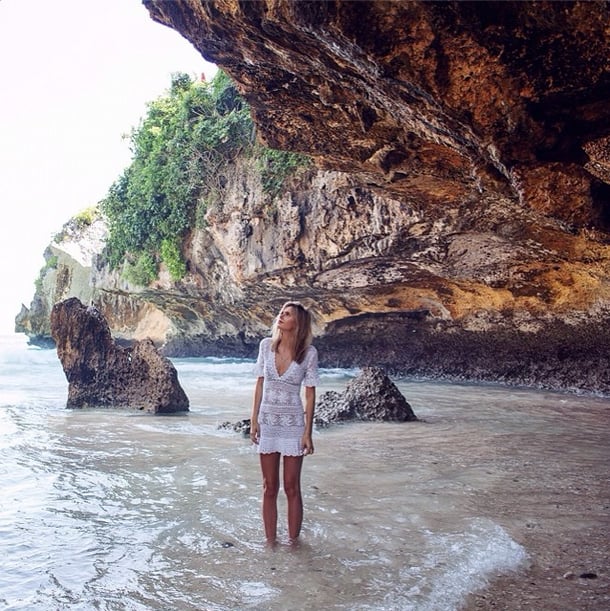 A deep V-neck and an intricate crochet design will have you giving off major bohemian vibes.
Source: Instagram user tuulavintage [7]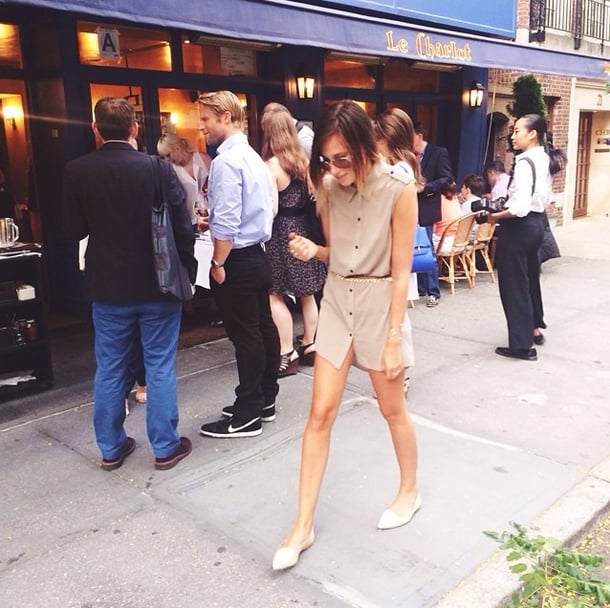 Why not be all matchy-matchy about it and find flats in the same shade as your dress?
Source: Instagram user weworewhat [8]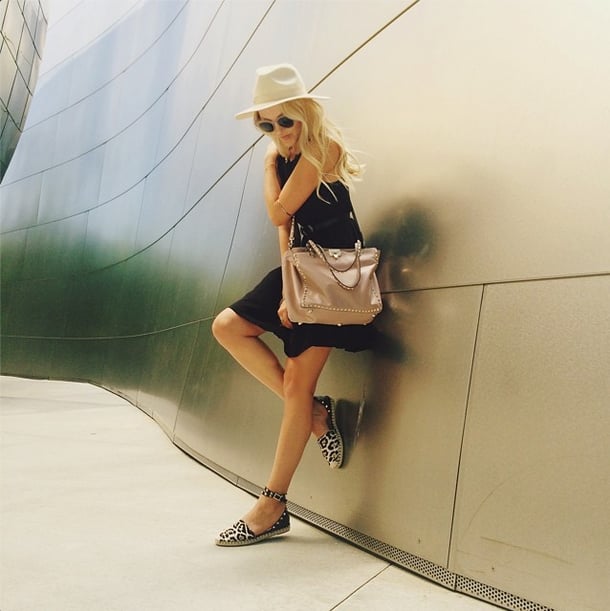 Here's a major tip — when it comes to sporting your neutrals, mix in your leopard prints wherever you can. It works every time.
Source: Instagram user peaceloveshea [9]