There comes a time, usually in the middle of August, when we can't help but look forward to Fall. Because, as much as we love the easiness of throwing on a dainty slip dress or romping around in our favorite strappy sandals, the Fall campaigns [1] have arrived and sparked major inspiration. And after doing a little Labor Day shopping [2], it's hard to refrain from layering on your fresh pieces and flashing bits of your brand-new wardrobe.
But there's a transitional, subtle way to mesh your separates and make for outfits that don't feel too off-season, and the street style stars ahead have all got the right idea. On that note, scroll down for eight solid reasons to head to your favorite stores.
Source: Instagram [3]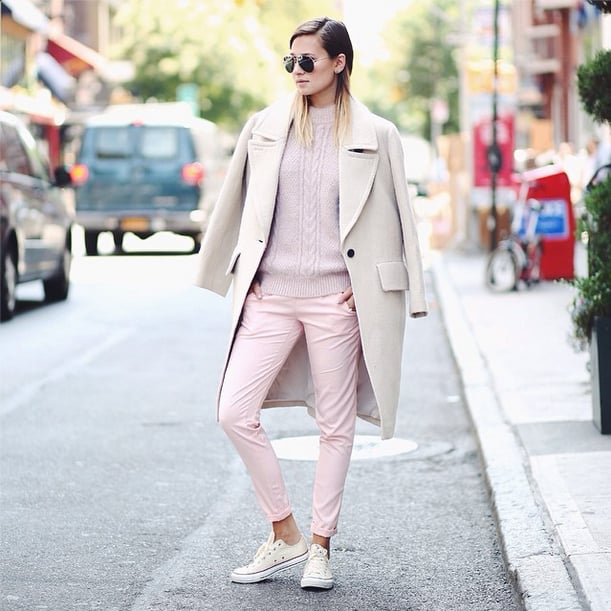 Even if you're not ready for a thick sweater, piling on layers of pastels or neutrals somehow feels lighter and appropriate for early September.
Source: Instagram user weworewhat [4]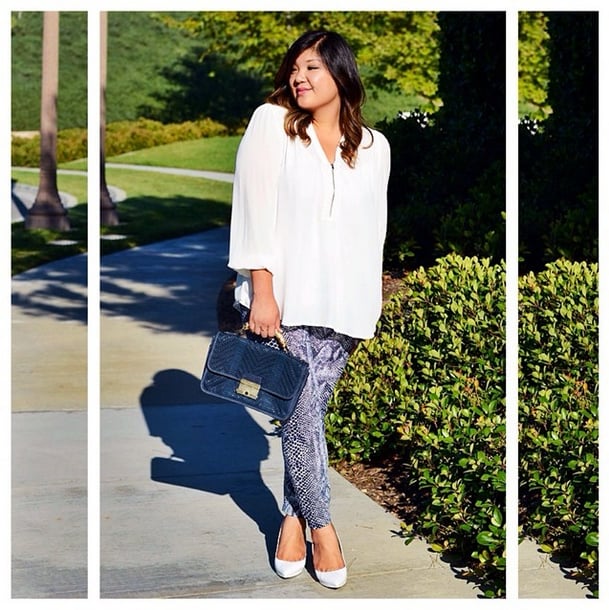 Deep navy and snakeskin-print skinnies feel right on point for crisp weather, but complete with your breezy Summer whites for a feminine touch.
Source: Instagram user curvygirlchic [5]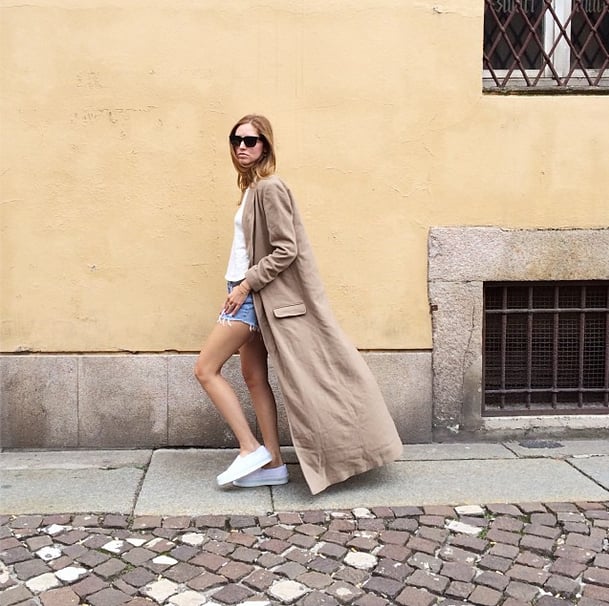 Try throwing on the casual cutoff-and-tee look that's been your go-to for the past three months, and then finish with a long, chic trench.
Source: Instagram user chiaraferragni [6]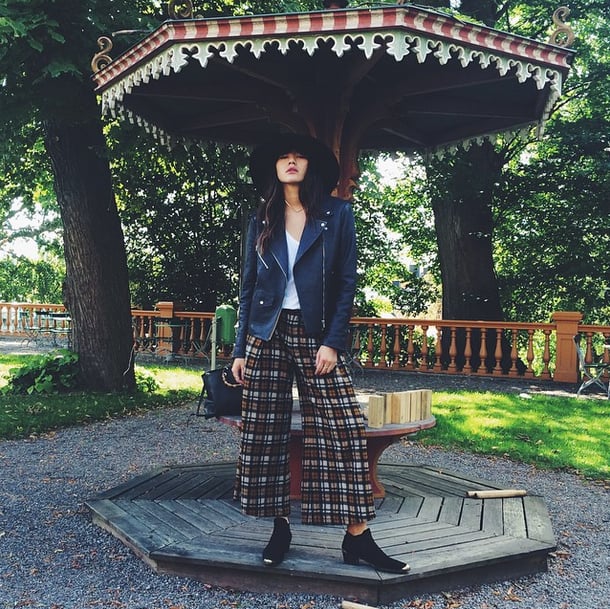 If you were going to try culottes [7], you probably bought them for Summer and sported them with crop tops and slider sandals. But a plaid pair complements your closed-toe booties and a leather moto jacket in a way that's hip and edgy.
Source: Instagram user natalieoffduty [8]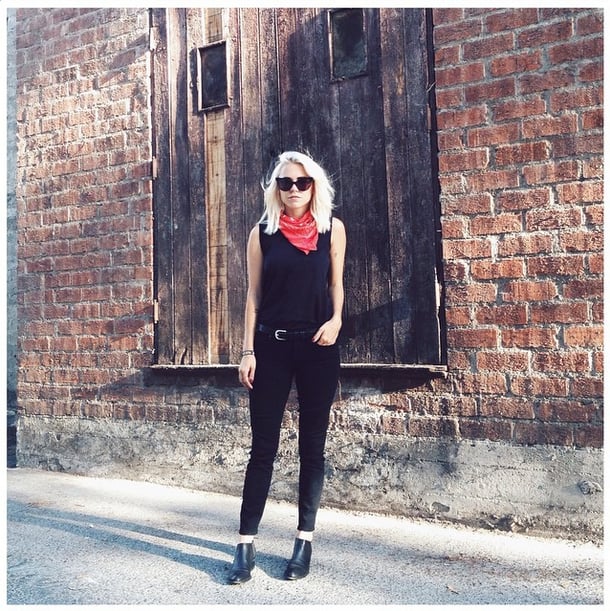 Try accenting an all-black ensemble with a pop of red around your neck. Whether it be in the form of a bandanna or a scarf, Western vibes feel rugged and ready for Autumn.
Source: Instagram user alwaysjudging [9]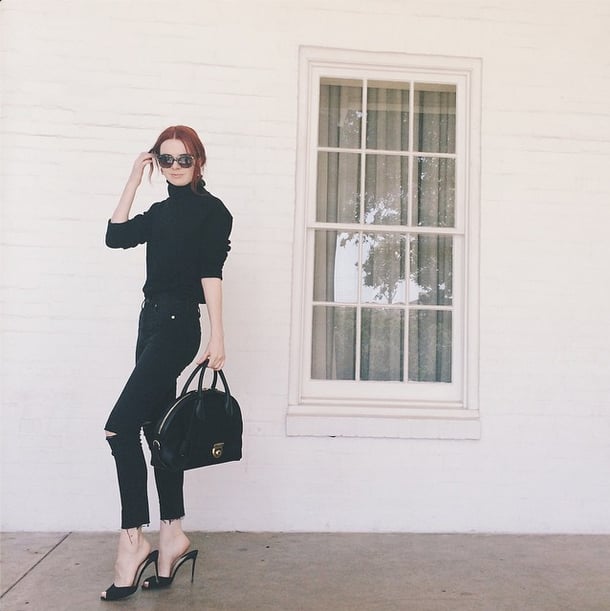 A black turtleneck brings office flair to your more casual distressed skinnies.
Source: Instagram user seaofshoes [10]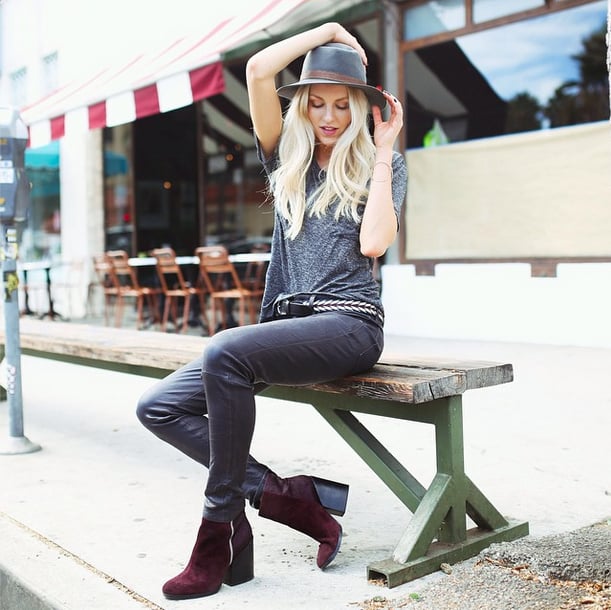 When you take those gorgeous cranberry booties out of the box, you know you won't be able to put them back. So pull them on with a lightweight tee and a fedora to show off your best late-Summer style.
Source: Instagram user peaceloveshea [11]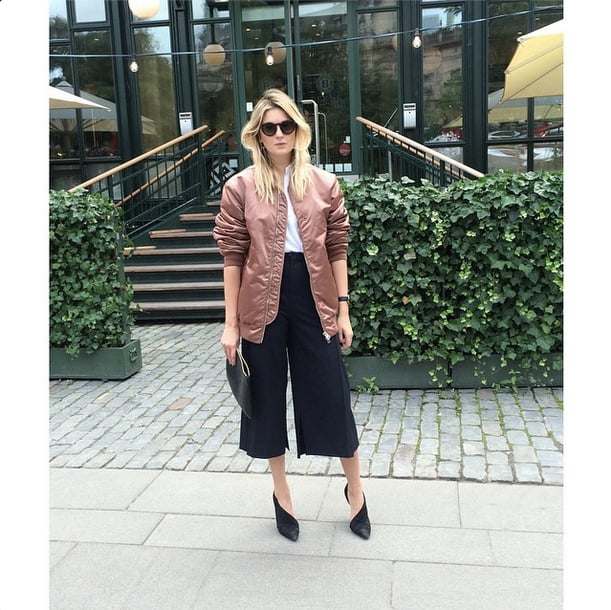 A striking, somewhat flashy bomber is going to be the coat of Fall, lending your outfits a sporty touch. Throw it over your tailored, more conservative pieces for the ultimate cool-girl look.
Source: Instagram user camtyox [12]