Street Style Winner Sept. 18, 2012
Look of the Day: Dressed Up Zigzags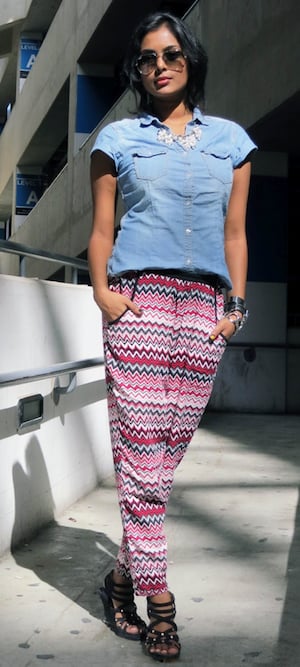 This take on pajama dressing by Mrjovitageorge shows that not all sleepwear-inspired pieces are made for slumber. We love how she balanced out the colorful, tribal zigzag print on her luxe pants with our favorite wardrobe staple — the chambray shirt. She finished off her dressed-up zigzags with strappy arm candy to match her studded sandals, adding the perfect amount of edge and contrast to her look.
Contrats, Mrjovitageorge!
Everyone else, submit your looks, and we might just feature you on FabSugar!
— Additional reporting by Robert Khederian