Stylish Draped Dresses
Designer Spotlight: Riller & Fount
As POPSUGAR editors, we independently select and write about stuff we love and think you'll like too. POPSUGAR has affiliate and advertising partnerships so we get revenue from sharing this content and from your purchase.
We first introduced Riller & Fount back in '07 when it had just debuted — I think it needs a proper introduction now that it's a full-blown label. The creative forces behind it are LA friends Susie Crippen (cofounder of J Brand) and Marlena Ruiz. The bottom line is: all their pieces translate seamlessly from day to night. The other important thing you should notice is a drape-lovers' mecca. Whether it's draping on the bodice or torso, it's flattering and feminine.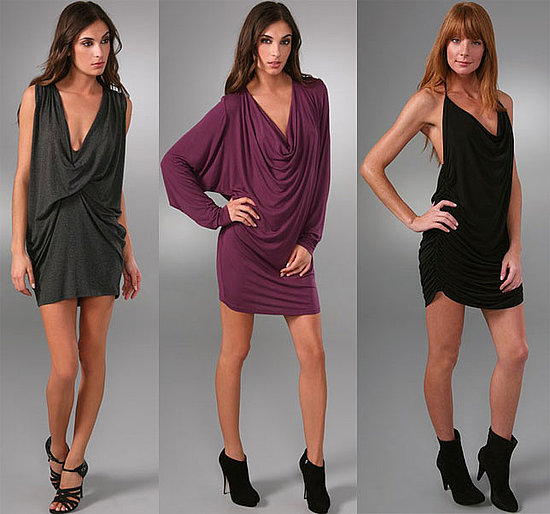 The best part is, the jersey fabrics make Riller & Fount frocks super comfortable. And prices aren't ridiculous — $93 to $179. I must get my hands on this Riller & Fount Athens Draped Mini Dress ($159). Perfect for day (with flat boots) and night (high-heeled booties).
To see more draped goodies from Riller & Fount, read more.