I haven't worn Nikes to the gym in a minute — the fact that I haven't stepped foot in a gym in over a year is a conversation for another day. What I would like to address is the fact that I'm wearing Nike sneakers just about everywhere else [1]. Fashion is still rightfully sneaker-obsessed [2]. There's nothing more comfortable on our feet, and thanks to designer iterations [3] from Virgil Abloh, Balenciaga, and Chanel, they've also never so prominently been featured on the runway or in high fashion. So you can — and we do — feel free to mix them with athleisure, a day dress, and even a suit.
While I admit, I have a thing for designer sneakers (Isabel Marant makes a very good pair), I always come back to Nikes, thanks to their versatility, affordability, and staying power. Dressed in Nikes, you need not wonder if you've got on the right footwear, you just know they look cool with just about anything — yes, even a tulle skirt.
If you need convincing, I've curated some of our favorite outfits. The ones that'll stop you in your tracks, and as you try to trace what exactly makes them so covetable, you'll notice those Nikes. Effortless, even when they're bright or bolder than classic Cortez styles, they seem to say, "I'm chill, my outfit's chill — and maybe I did or didn't go to the gym today."
Let the outfits ahead inspire you.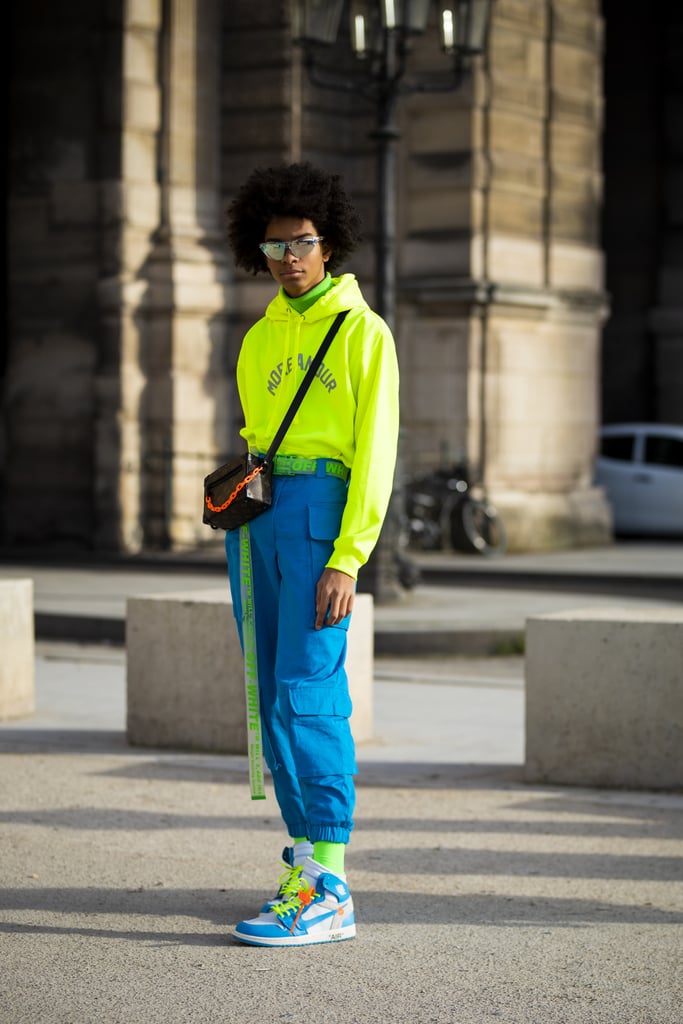 If you're going bold with neon, embrace it right down to your toes with a highlighter-hued pair.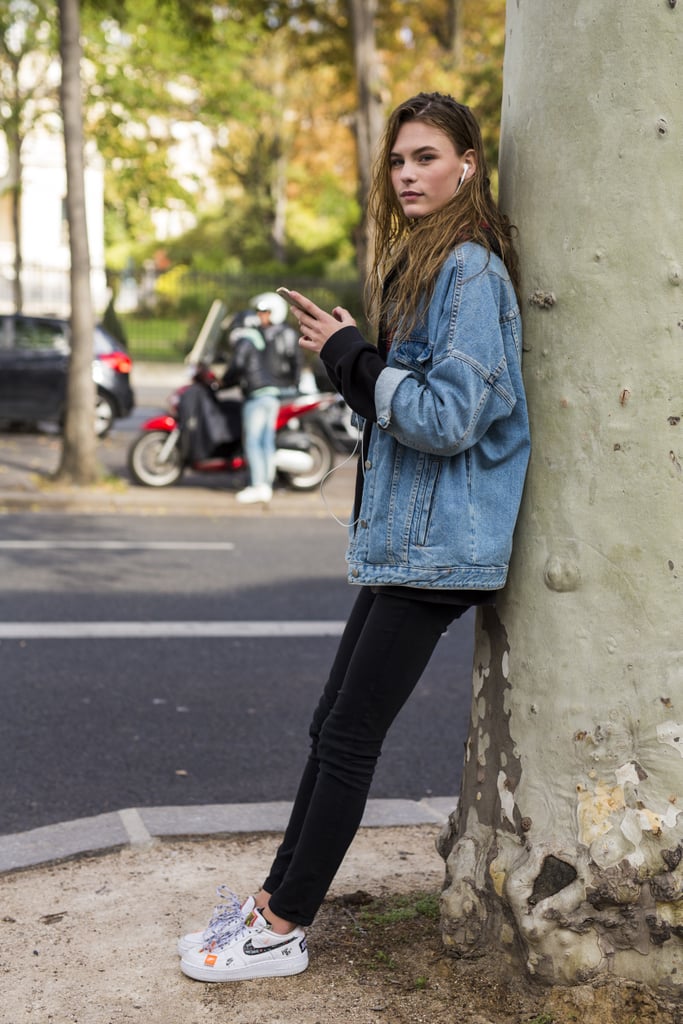 Give your weekend look the perfect complement with a pair of white Nikes.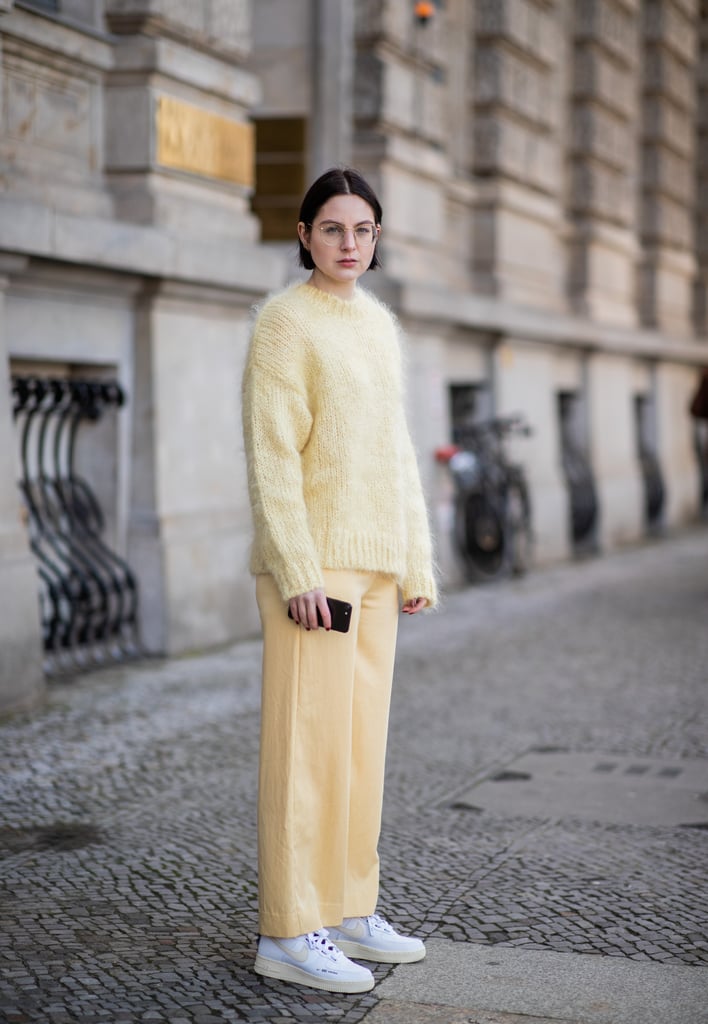 Amplify a monochrome ensemble with fresh white kicks.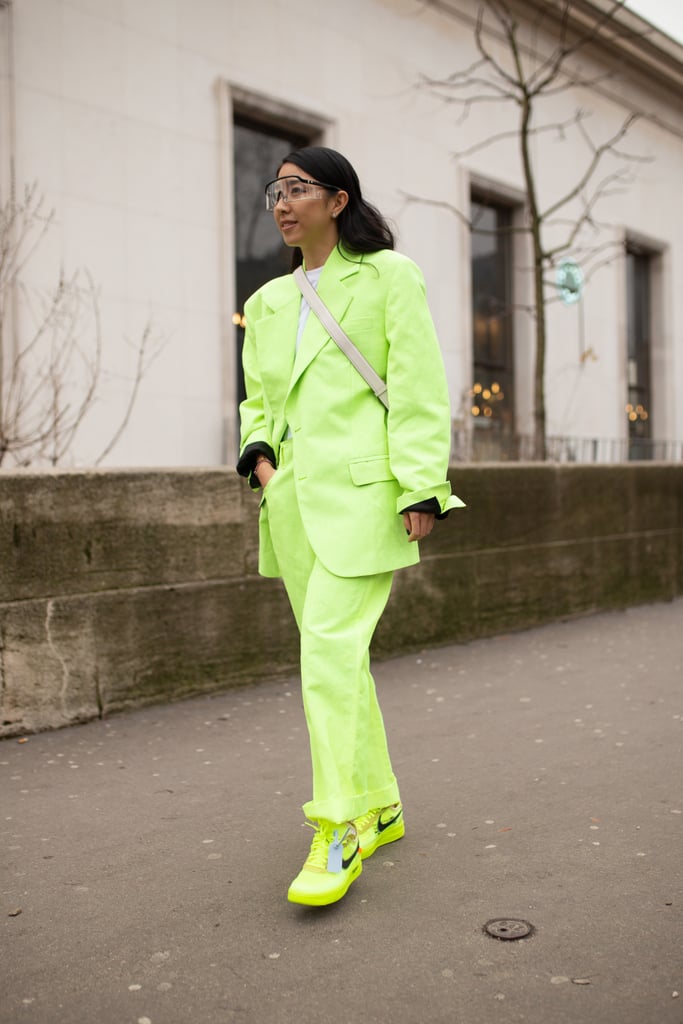 Day glow looks sporty and sophisticated when you pair ultrabright Nikes with an ultrabright suite.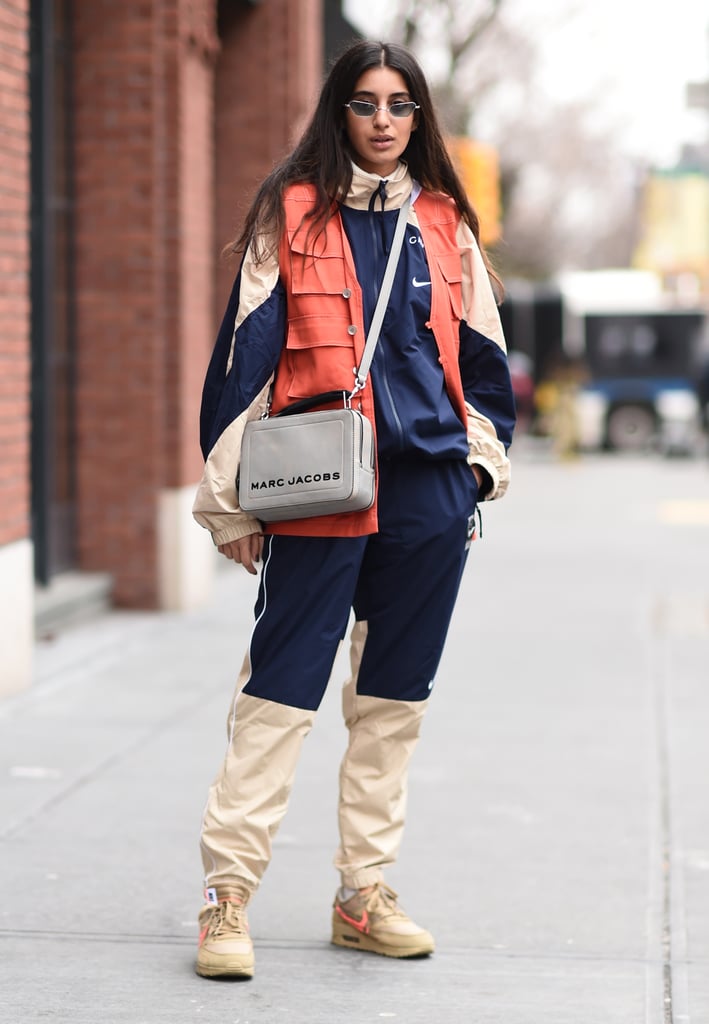 Lean into your sporty side when you pair Nikes with an athletic popover and utility vest.
Dress down a feminine skirt with an oversize sweater and high-tops.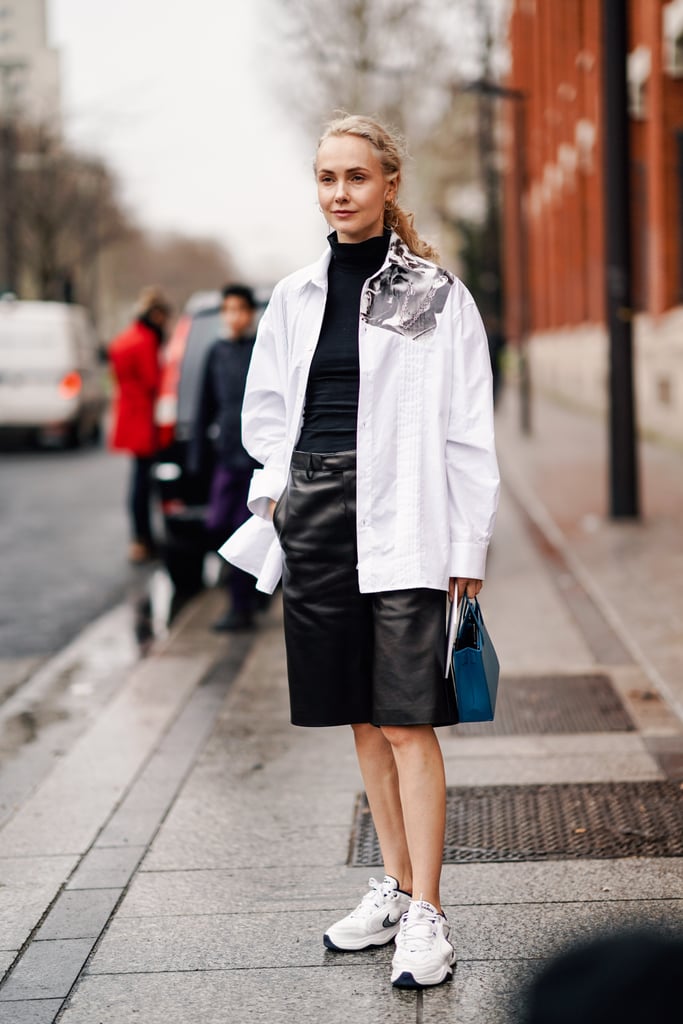 Remix sleek, tailored separates with an understated pair of dad sneakers.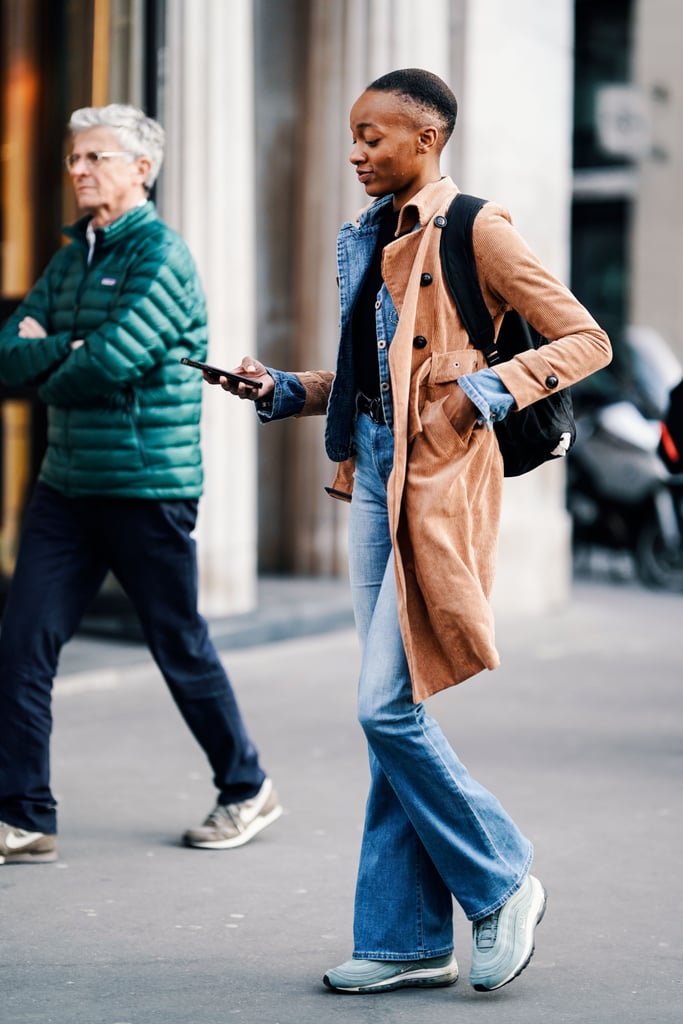 Revamp classic denim and camel tones with a bold pair of Nike Air Max.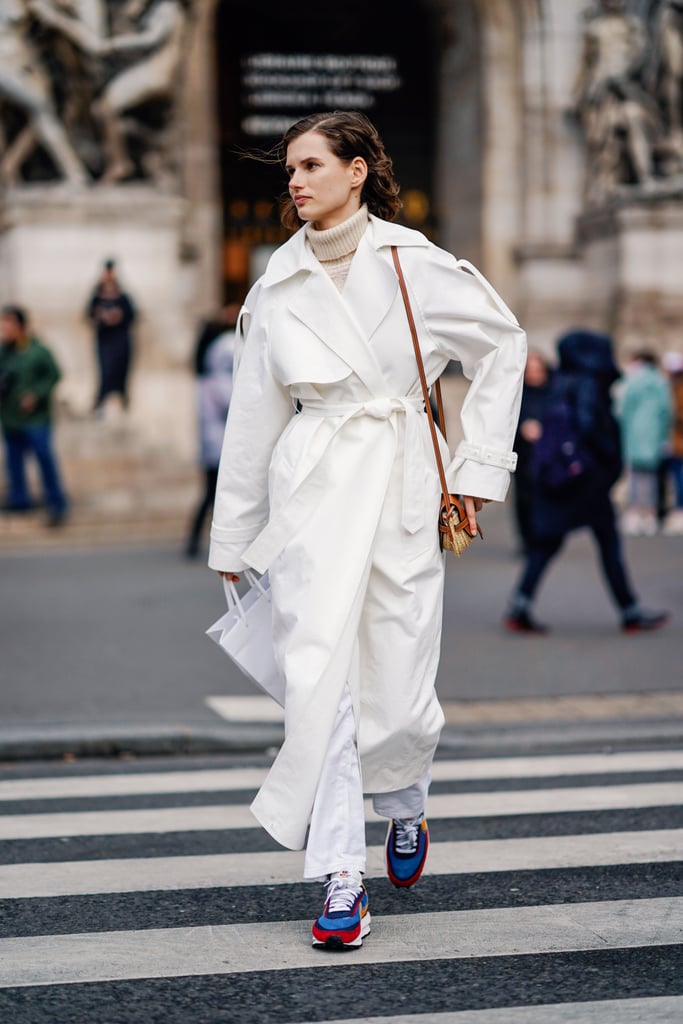 The Nike x Sacai collaboration is a covetable upgrade on your basic kicks that'll give your everyday look a reason to get noticed.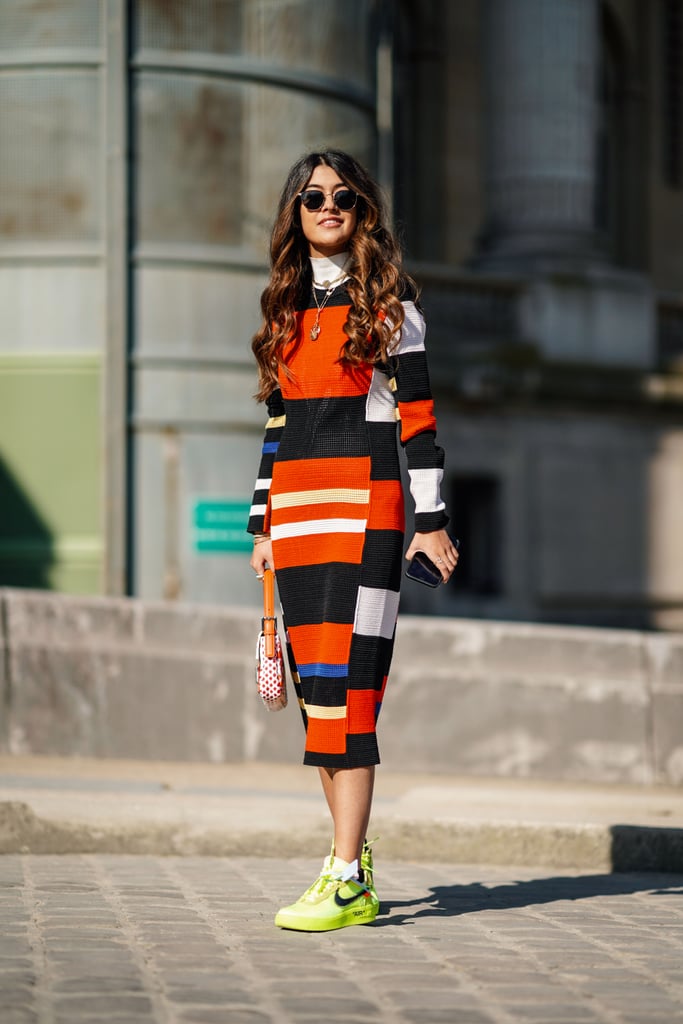 Mix brights and contrast a colorblock dress with high-octane sneakers.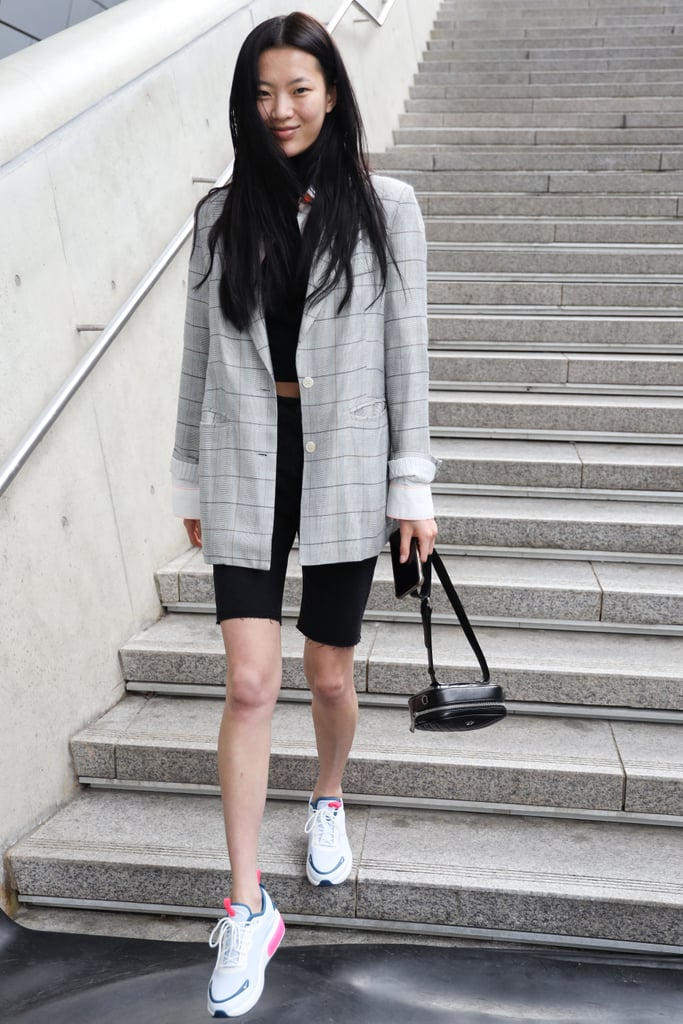 Modernize bike shorts and a blazer with sleek Nike Max Dia sneakers.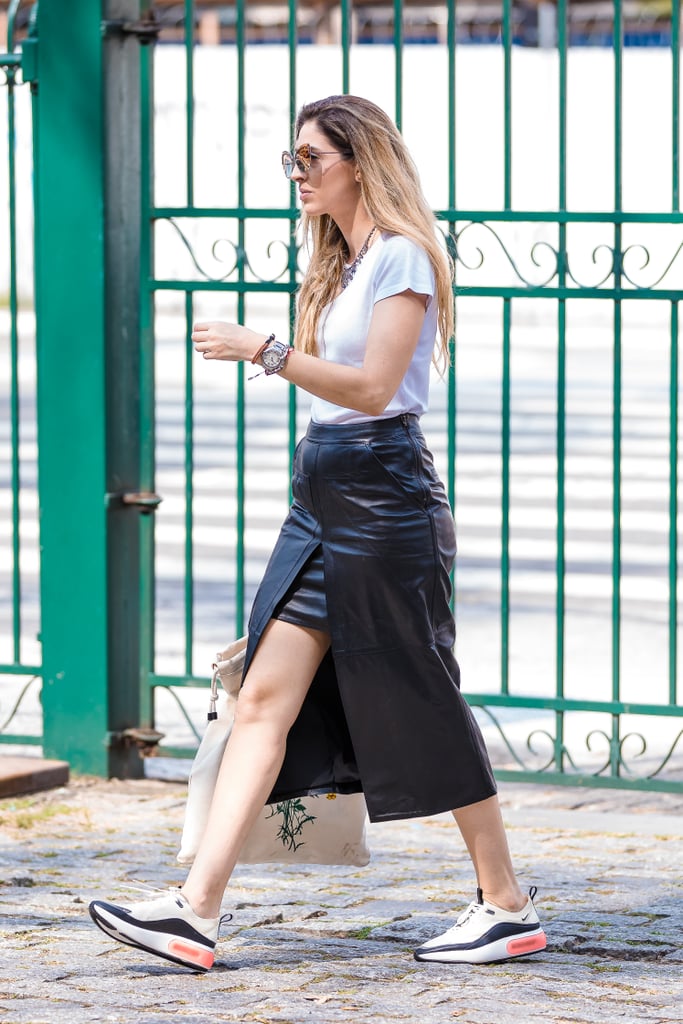 A leather pencil skirt goes from sleek to sporty with sneakers.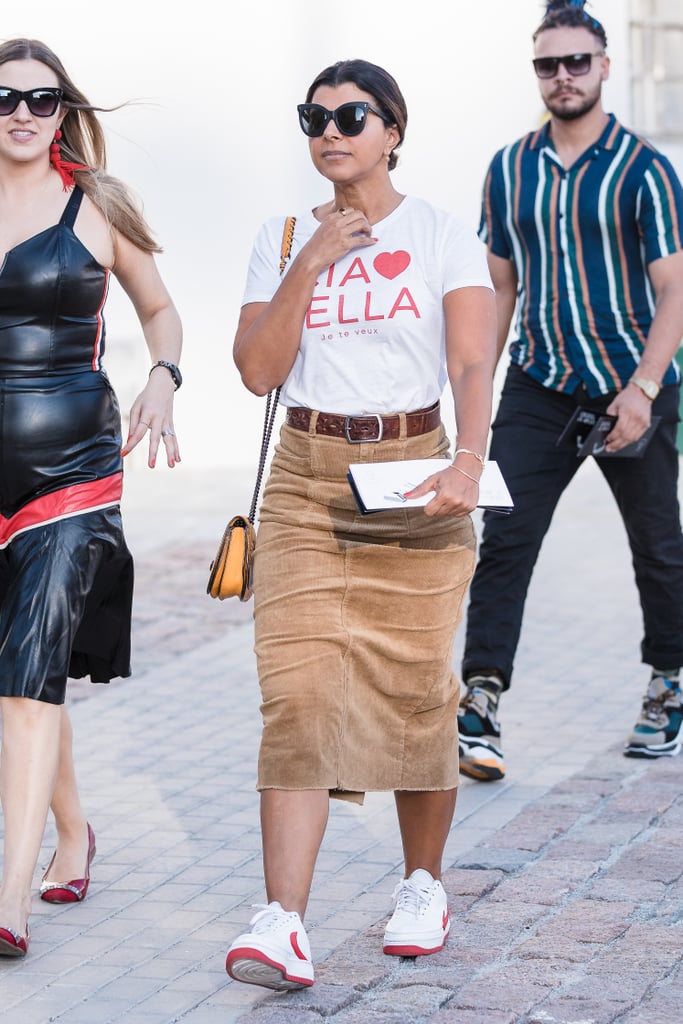 Give a throwback look the perfect finishing touch with simple Nikes.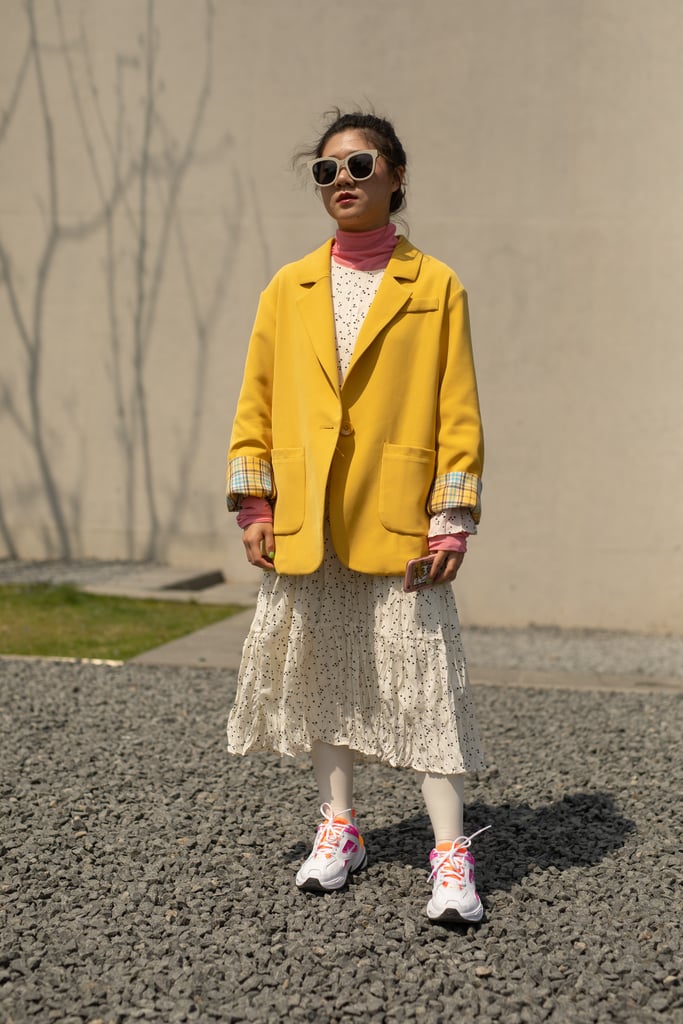 Tights and a pleated skirt go from conservative to cool girl with Nikes.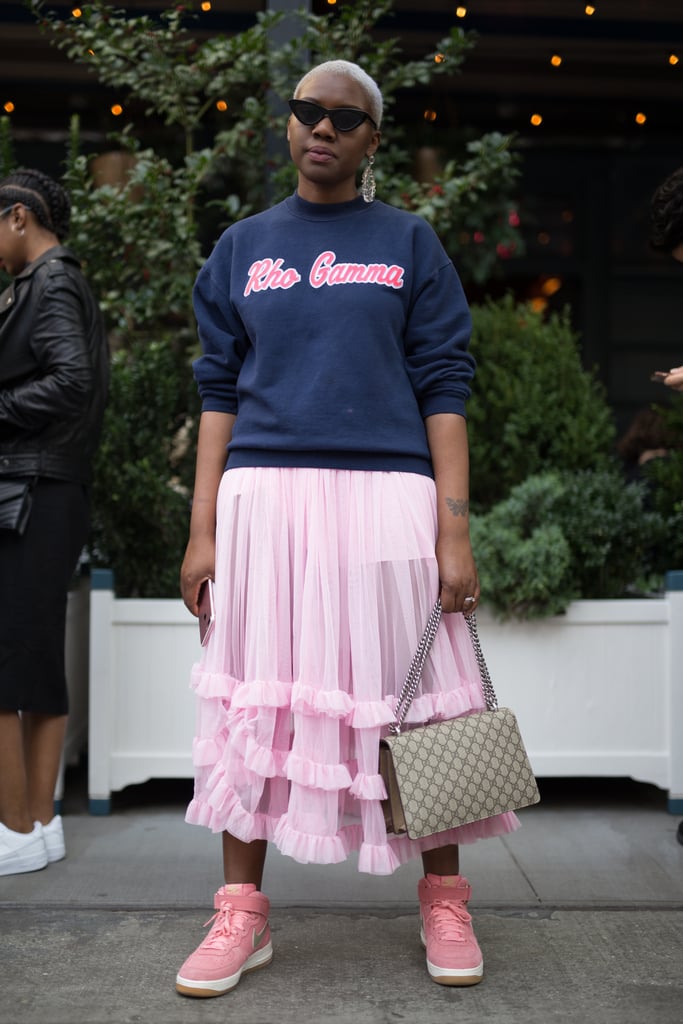 Echo a pretty color scheme, like bubblegum pink, with Nikes that match a feminine skirt.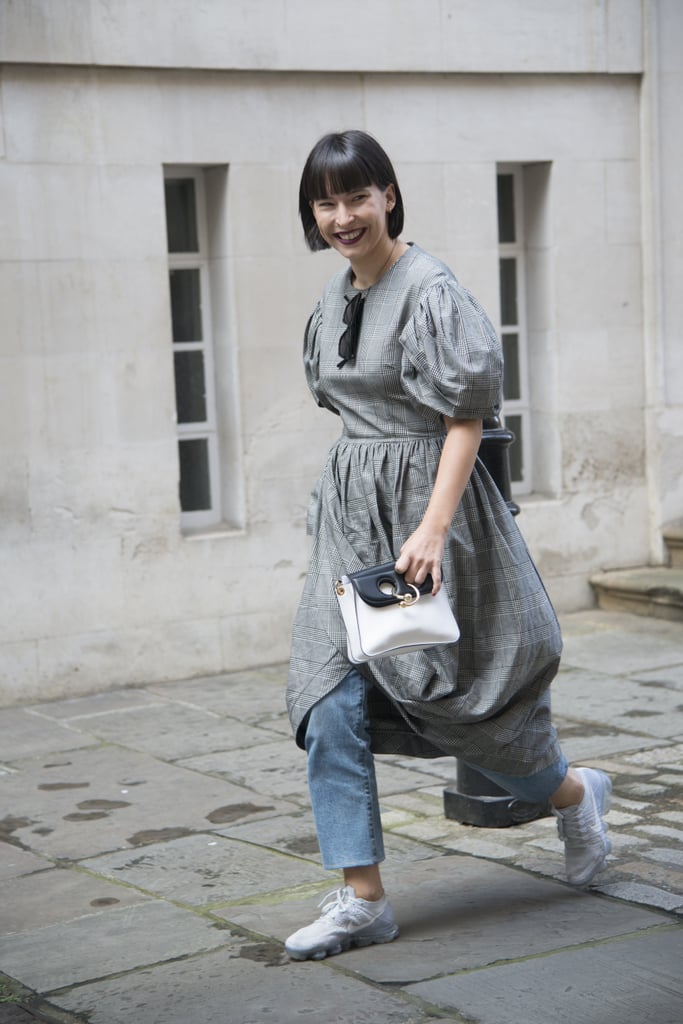 A dress over jeans? Yes. Add sneakers? Even better!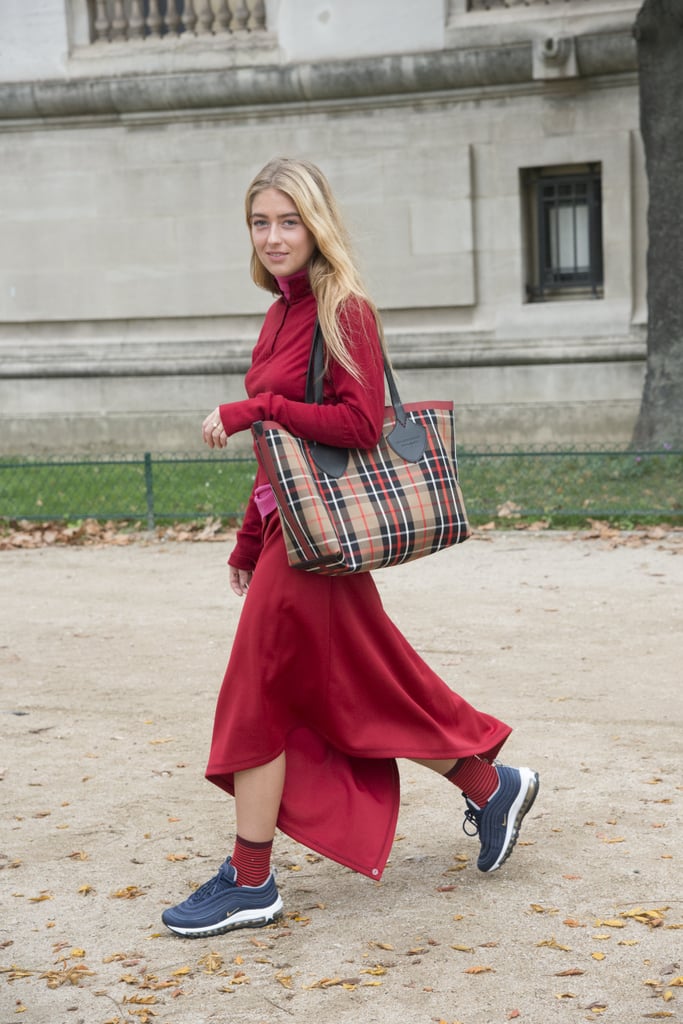 The sock/dress coordination here makes the sneakers pop.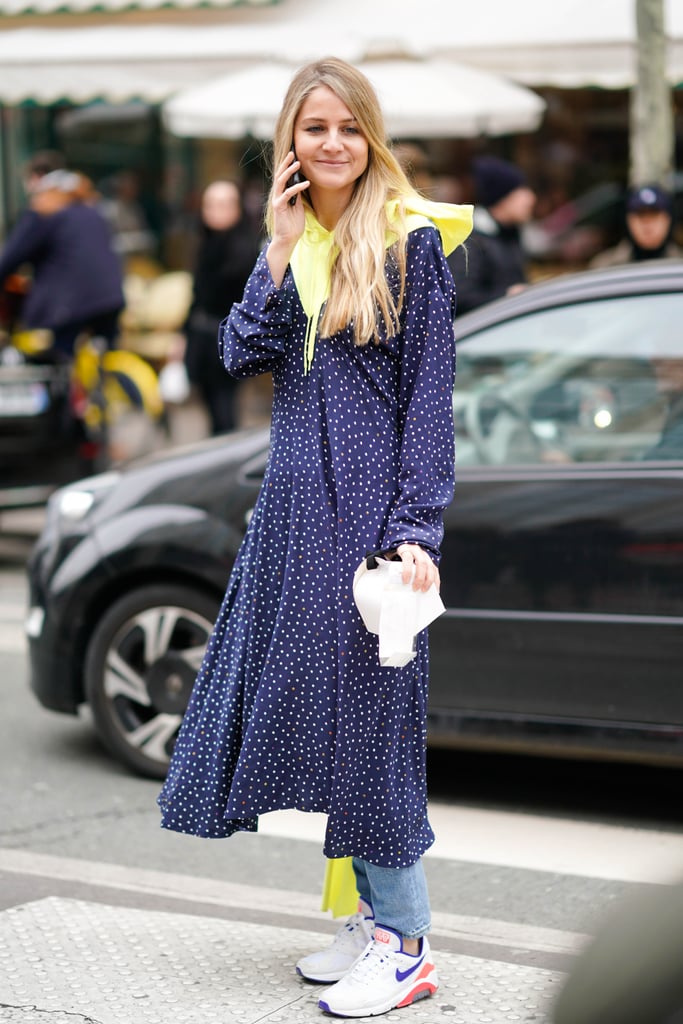 We love the unexpected addition of sleek sneakers with a ladylike dress.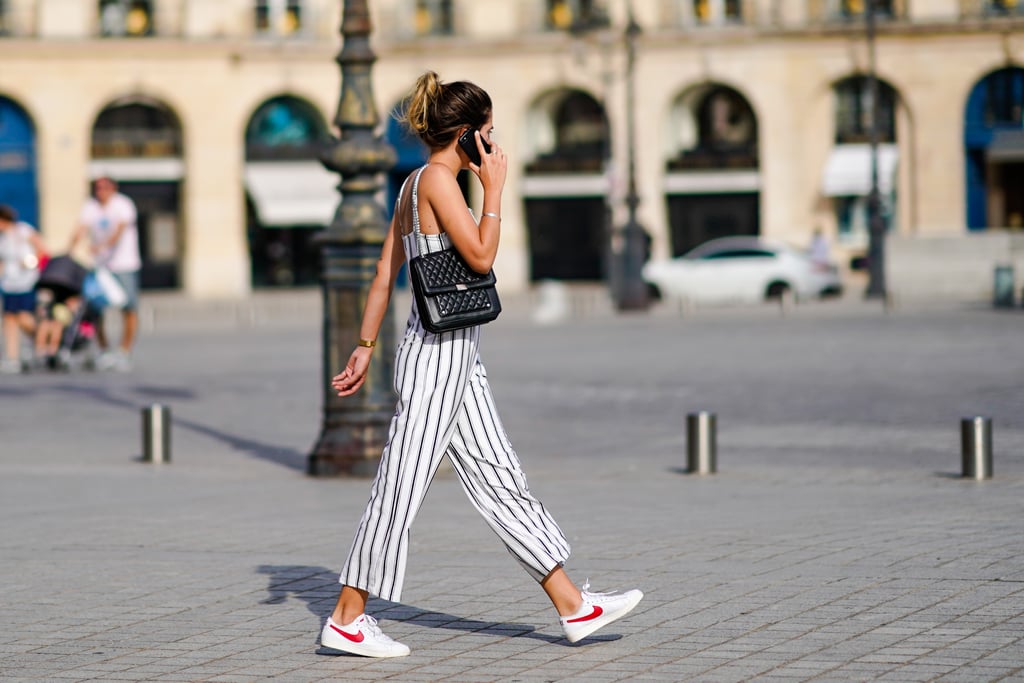 Finishing an easy jumpsuit with sneakers is always a reliable — and cute! — weekend look.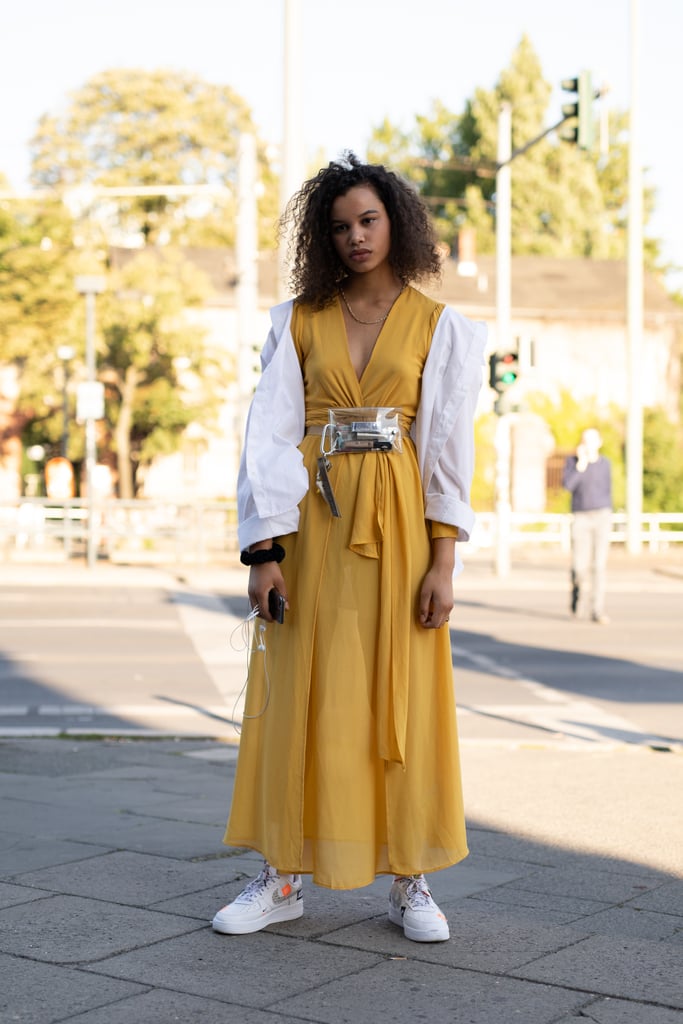 White sneakers are a fresh way to finish off a vibrant maxi dress.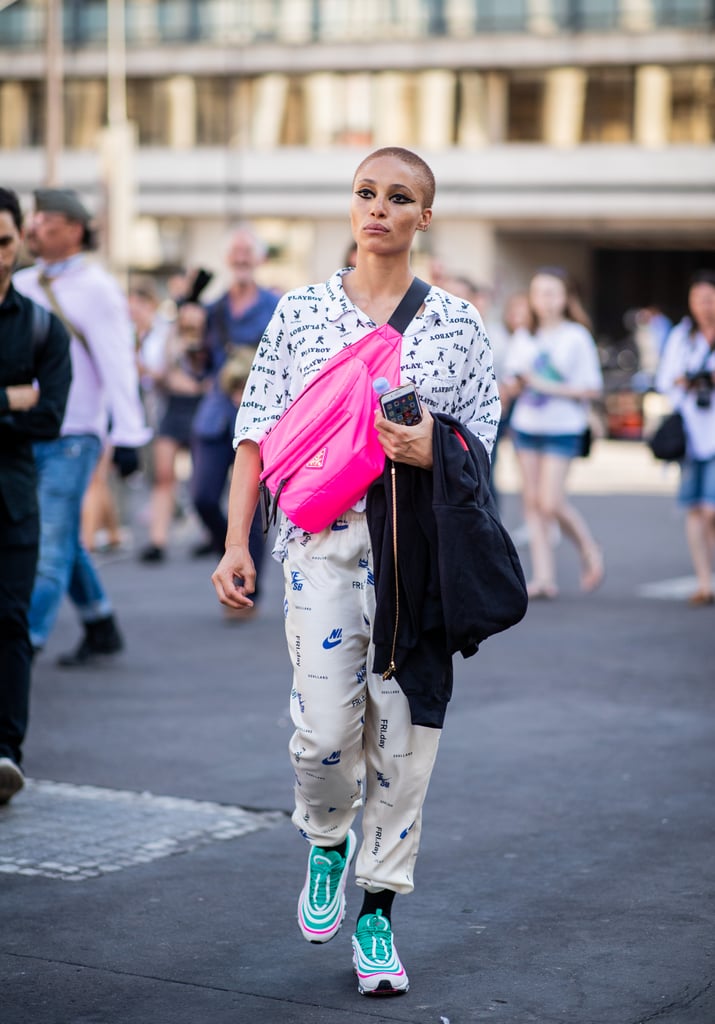 Nikes with brilliantly hued laces are the complement your hot pink fanny pack was waiting for.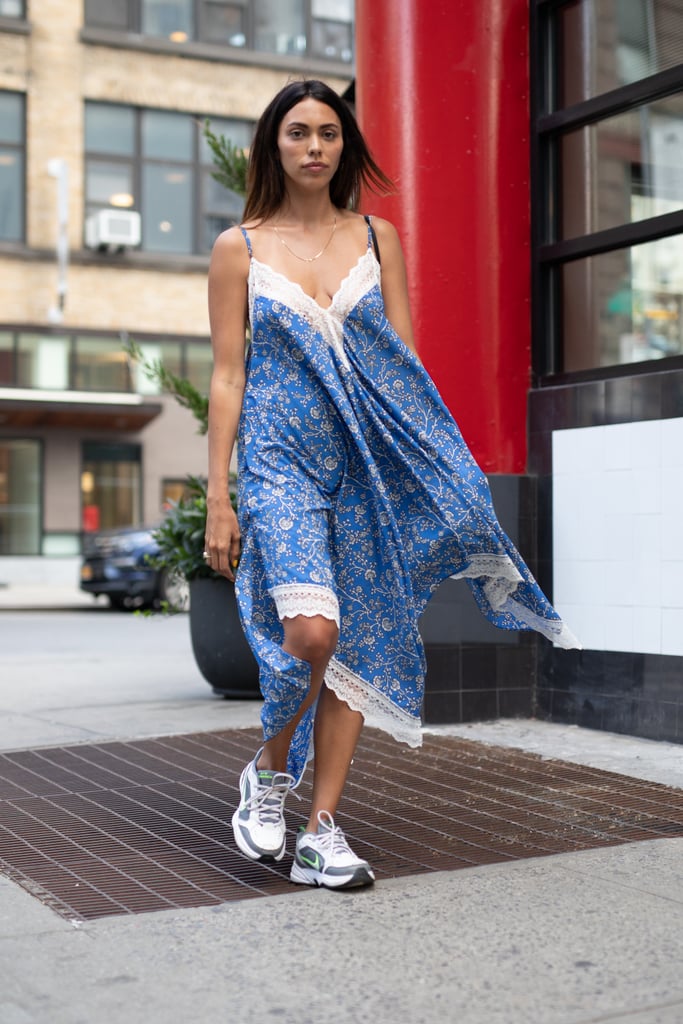 A slip dress with sneakers is so much more than a slip dress.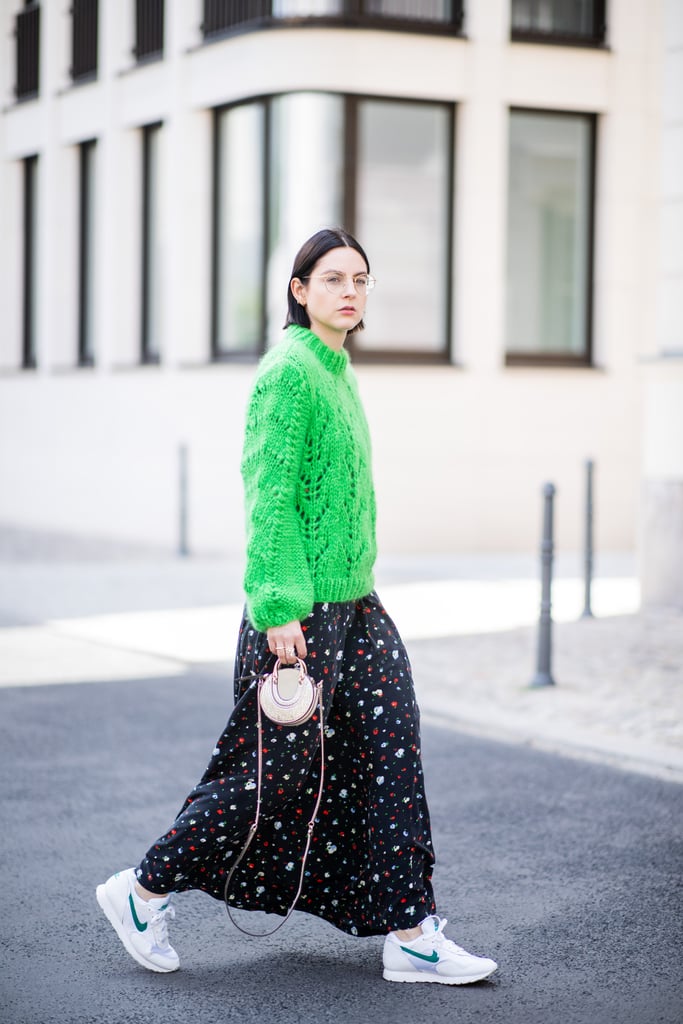 Yes to sweaters, skirts, and swooshes.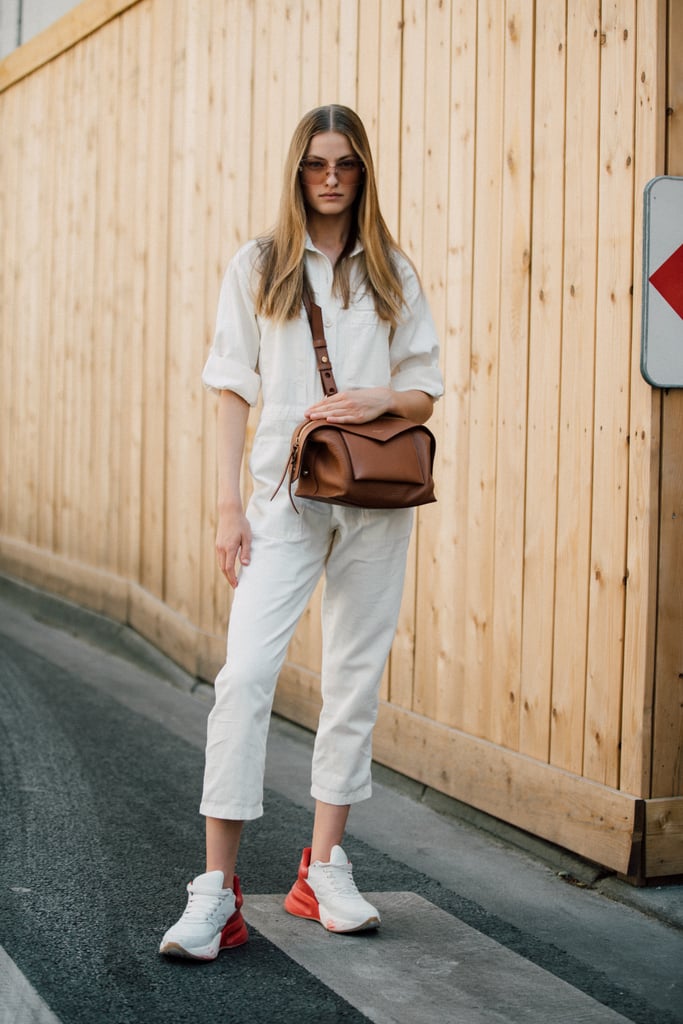 There's something downright chic about a pair of sleek sneakers and an understated jumpsuit.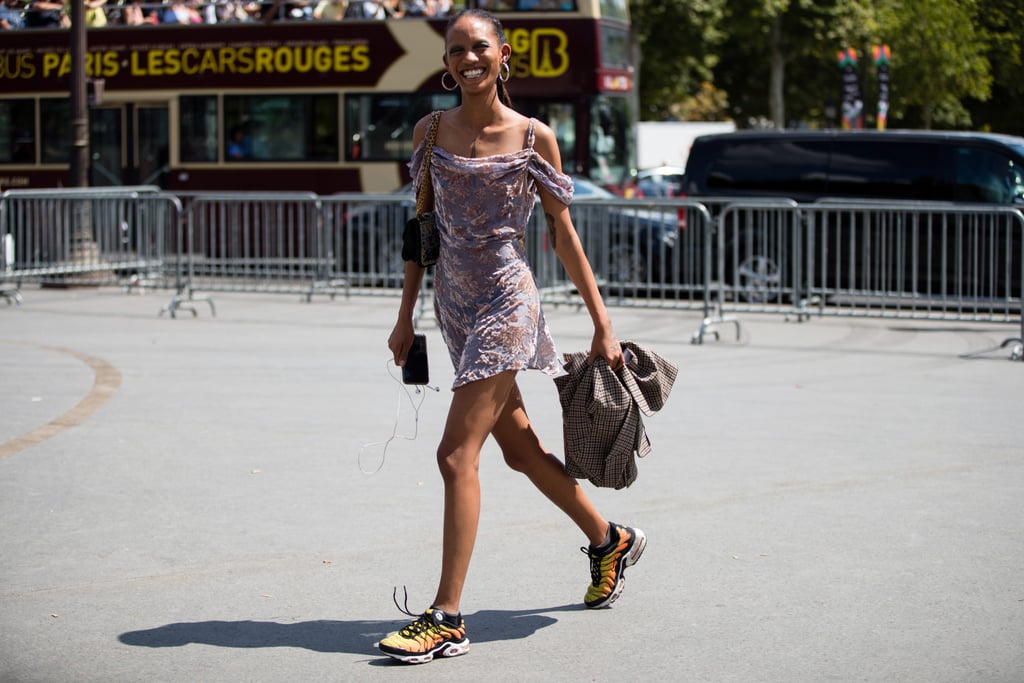 Dress down a frilly, flirty dress with way-cool kicks, the perfect counterpart.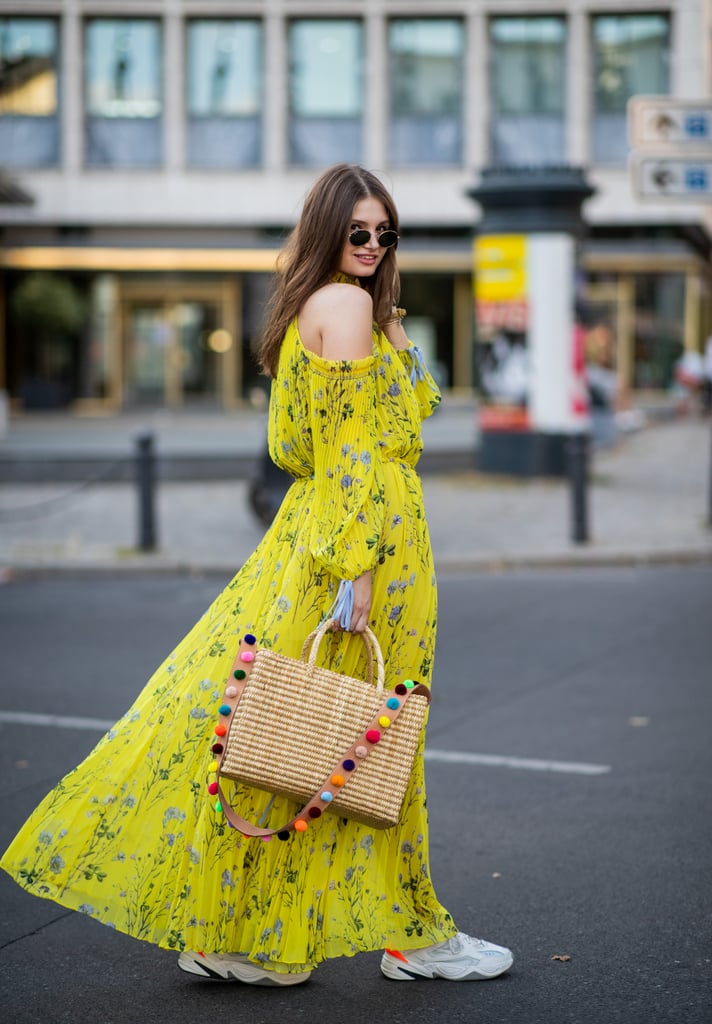 A breezy maxi and dad-style Nikes are infinitely cooler than wearing your regular old sandals.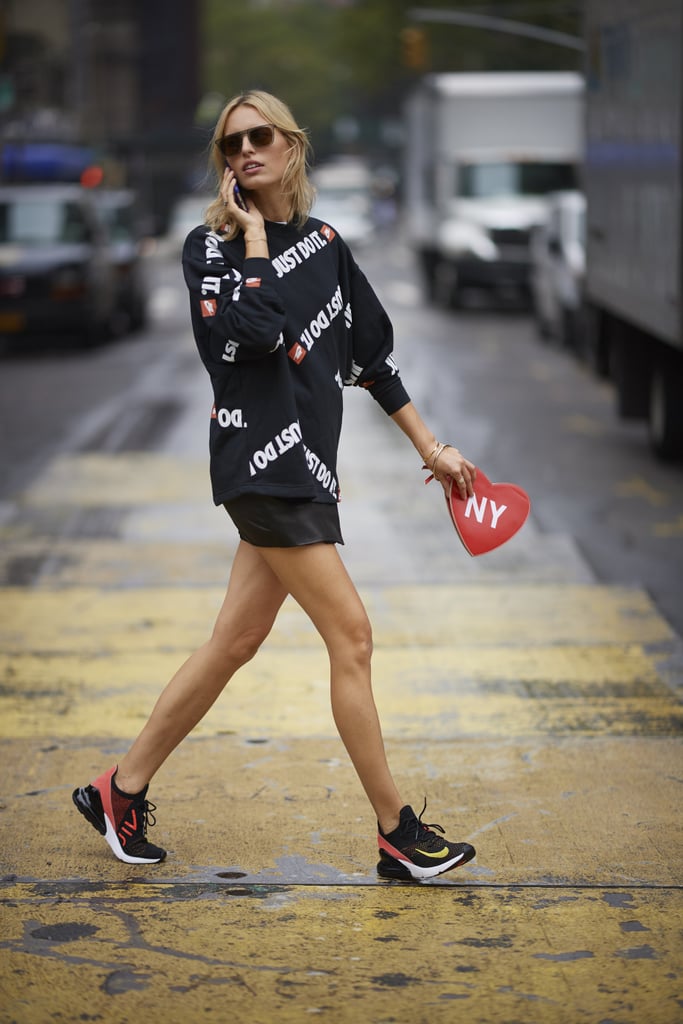 Emphasize a sporty look with coordinating sneakers in the same color palette.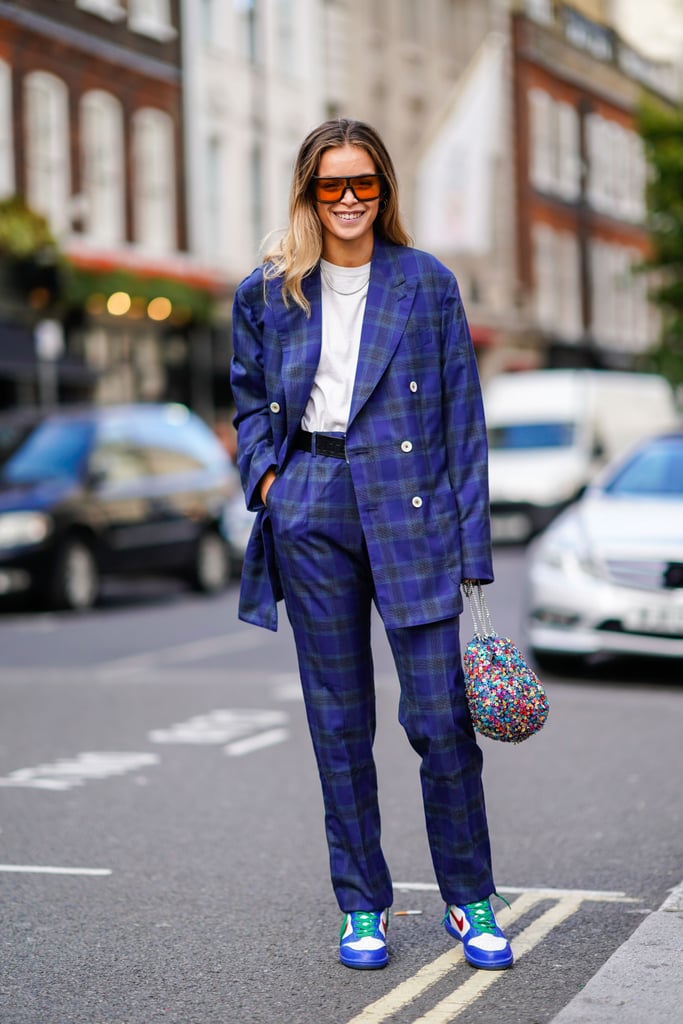 If you fear your suiting will feel old-fashioned, just add Nikes to revamp the whole vibe.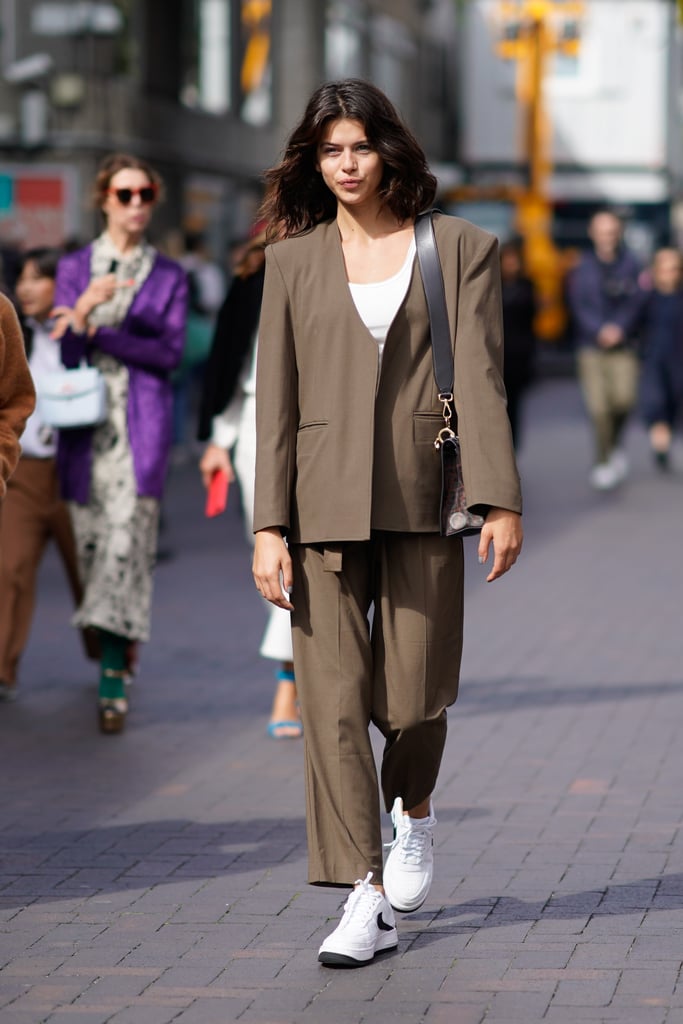 Update a nostalgic-feeling suit with contemporary kicks.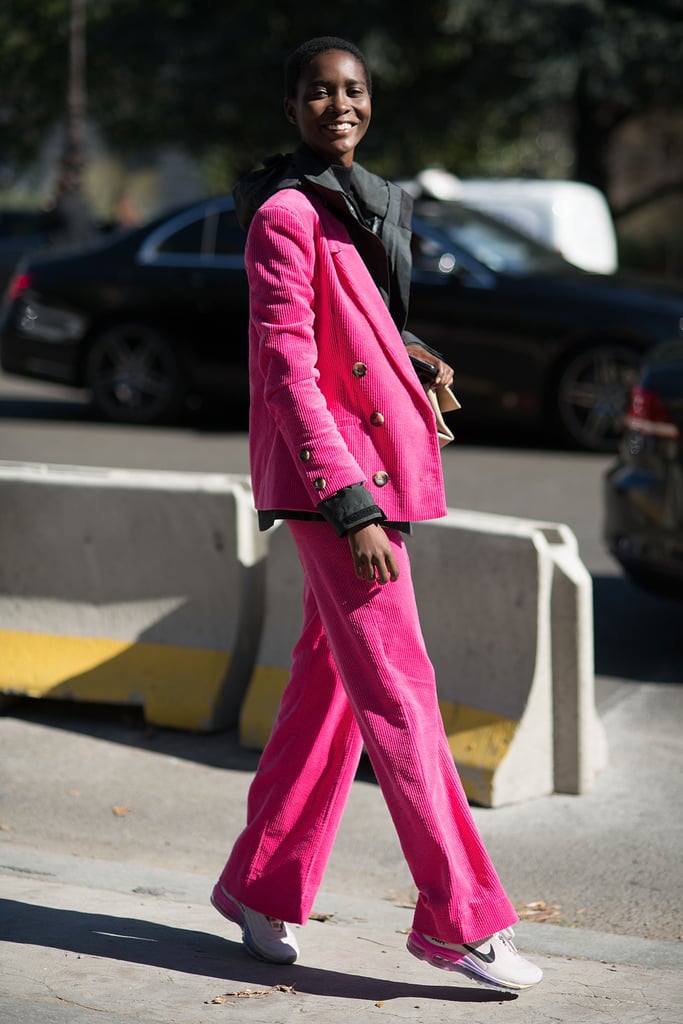 Surprise everyone when you pair a statement ensemble with understated Nikes, not heels.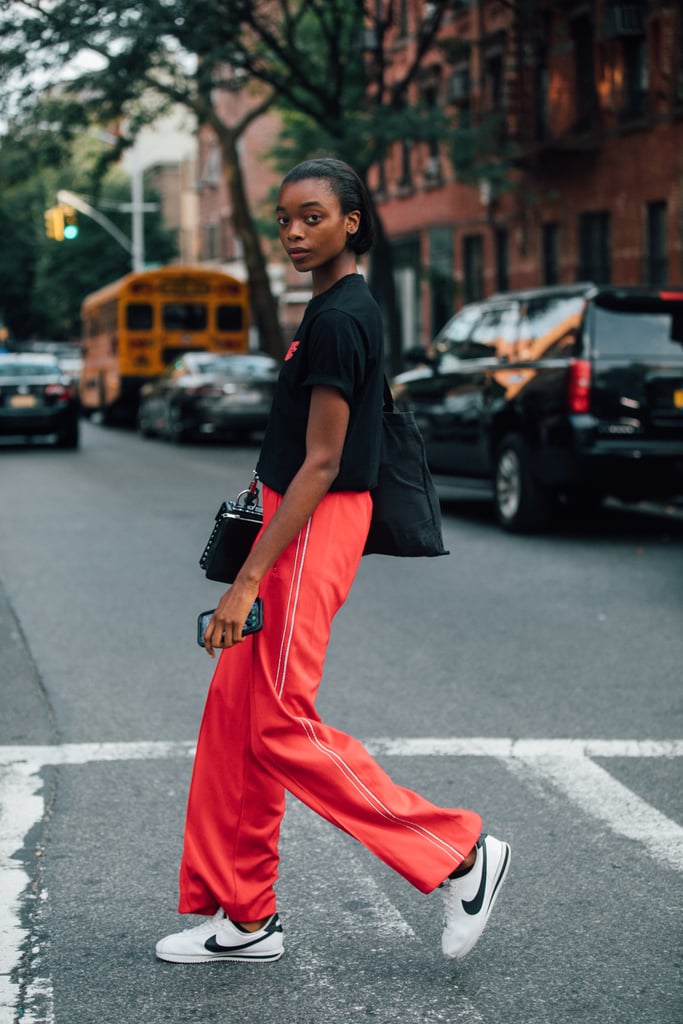 Make casual extracool with retro-feeling Nikes.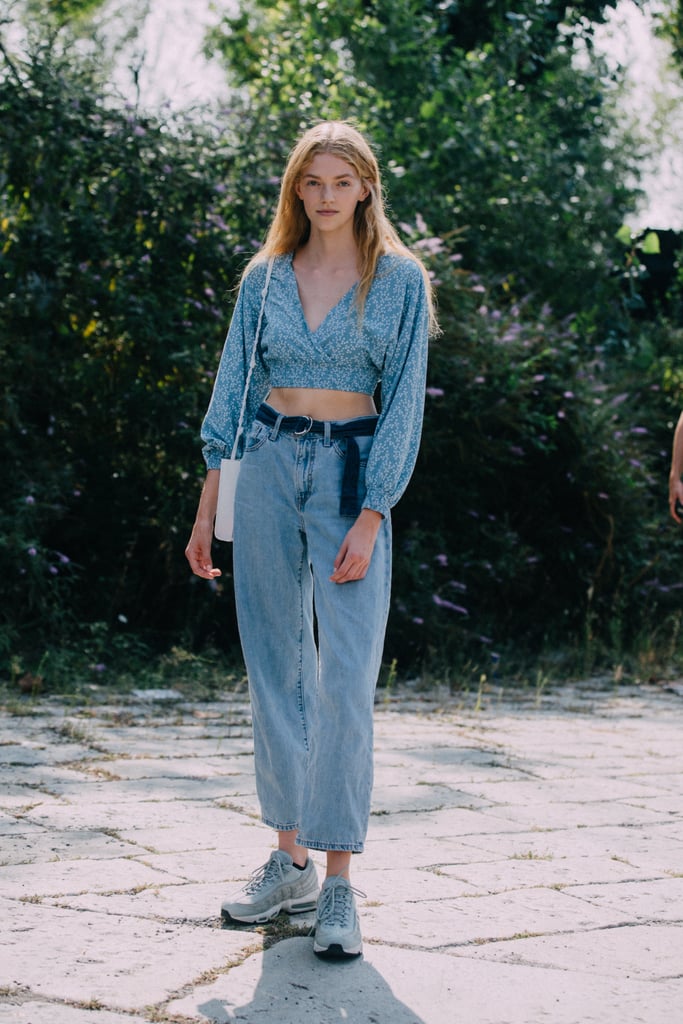 A crop top and jeans combo doesn't have to mean "too sexy"; just throw on your favorite gym shoes (for real!), and the look reads more everyday cool than overdone.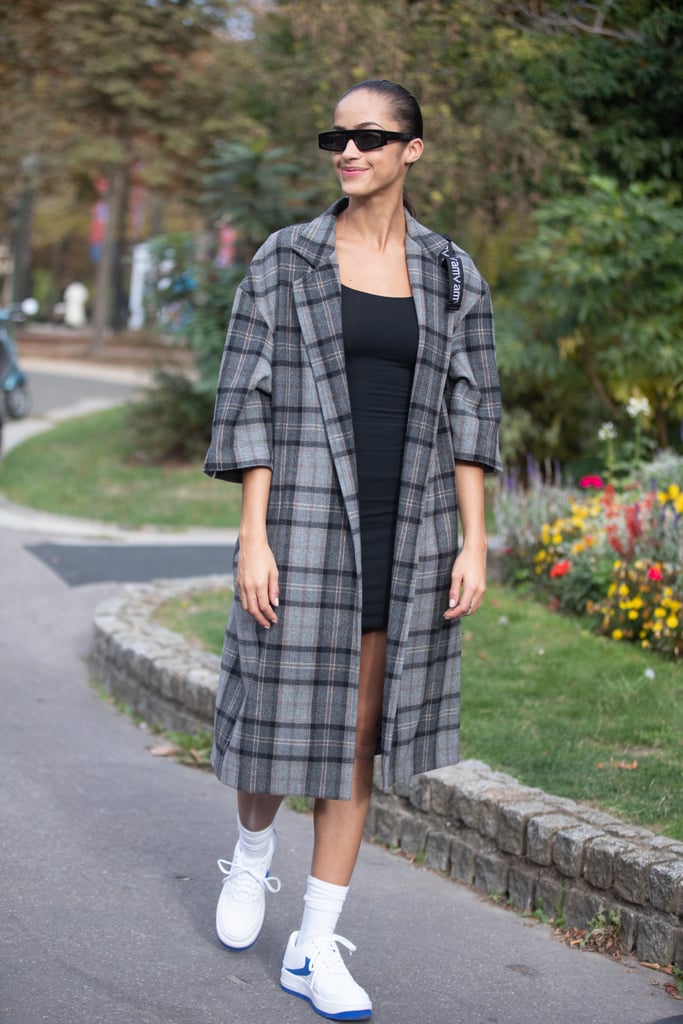 White Nikes and white socks have never looked cooler than they do paired with a little black dress and a fresh trench.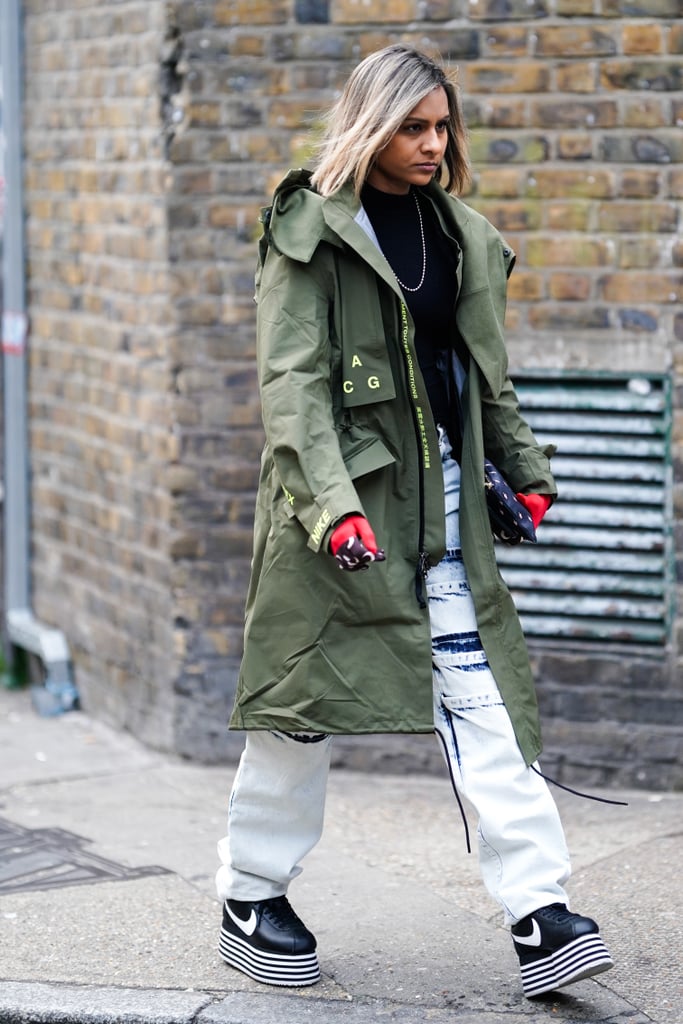 Platform Nikes pair perfectly with a utilitarian look.