Source: POPSUGAR Photography / Dean Lipoff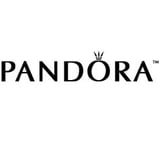 Planning the perfect escape is easier than you think. We've partnered with PANDORA Jewelry to bring you activity ideas and fashion tips for your easiest — and most stylish — getaway yet.
Forget the exotic destinations. This season, it's all about the staycation. Trust us when we tell you that you don't need to hop on a plane to explore — you can find adventure wherever you are. Whether you're seeking the ultimate thrill or maximum relaxation, there are plenty of activities you can do around town all in one fun-filled weekend. And what's a Summer escape without dressing the part, right? Read through for our four favorite looks that will easily help you channel those vacation vibes.
Locations courtesy of Bluxome Street Winery and Joey the Cat