Susie Crippen Designer Interview
3 Must-Know Shopping Truths From a J Brand Vet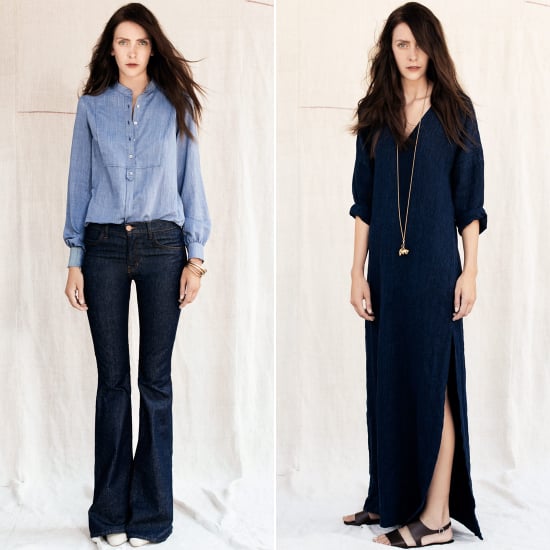 After a successful stint launching J Brand in 2004, Susie Crippen left the company for some "me" time, traveling to haunts like Turkey, Argentina, Brazil, and India. After all that globe-trotting, she realized how much she missed creating clothes for women to wear and came back to her Los Angeles garage (truly!) to get to work.
She's now back at the helm of another ready-to-wear label, this time the eponymous Crippen, and cranking out clean pieces that will strengthen anyone's wardrobe. You're guaranteed to live in it all — when designing, she was inspired after looking at old photos of herself and realizing she was wearing the same thing again and again (and again) and wanting to give them fresh updates. With Fall wardrobe updates on the brain, we were eager to chat and find out the pro's stance on a few key fashion positions.
POPSUGAR: If you're planning to splash out on one investment piece, what should it be?
Susie Crippen: A blazer. You'll wear it five times a week.
PS: What styling mantra do you live by?
SC: Keep it simple.
PS: Are you a believer in taking pieces to the tailor to achieve the perfect fit?
SC: I never get things tailored, only hemmed. If it doesn't fit in the dressing room, I don't buy it.
PS: What was the most important thing you learned, business-wise, from your experience at J Brand?
SC: Empowering and being a champion for the people you work with.
PS: What's the standout hero piece from your Fall collection?
SC: The leather "Lo" trouser.
PS: And tell the truth . . . do you own any pairs of jeans other than J Brand and Crippen?
SC: Yes! Vintage Levi's and Imogene + Willie.
Photo courtesy of Crippen