Swarovski Creatures of the Wind Collection | NY Fashion Week
Get Close With Creatures of the Wind's Detailed Collection!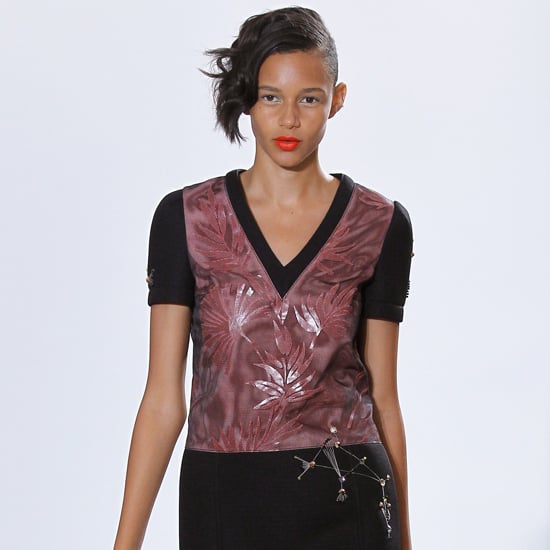 Creatures of the Wind dubbed their Fall 2013 collection "Candy," so as we anticipated the Spring 2014 show, we couldn't wait to see what sort of treats they had in store for us this season! Turns out their exploration of paradise — Hail Hyperborea — would deliver a treasure trove of delights. Benefiting from the support of the Swarovski Collective, designers Chris Peters and Shane Gabier enhanced their pieces with crystals "to create modernist assemblages on garments." The highly detailed application found the designers combining crystals "with hand embroidery and machine-embroidered, destroyed flower patches [to make] these little compositions that sort of feel like maps, or constellations."
Sound like hard work? Not really. Creatures of the Wind's frequent use of sheen made incorporating crystals a natural process. "We've found that working with Swarovski crystals brings an opportunity to explore surface and texture in a way that can't be done with fabric alone . . . it also works as a perfect complement to fabrics that we are normally drawn to," they told us. "This season we used a lot of gold and silver couture lamé, which was our starting point when we were making our selection at the Swarovski offices."
Find out how Swarovski aided the design duo (and we're not just talking about the gift of crystal!) and see the looks that skillfully incorporated sparkle.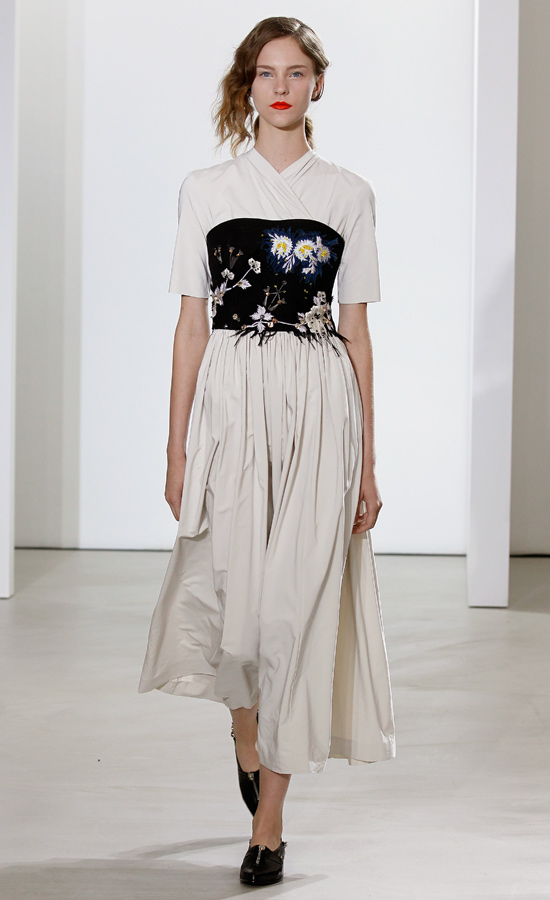 When asked about the Swarovski Collective's support, the designers explained: "It gives us a place to explore more ideas, more techniques, more ways to express our intention for the collection. It's all about atmosphere — a sum of all the parts, and Swarovski crystal is one crucial component that helps us define the feeling of the collection."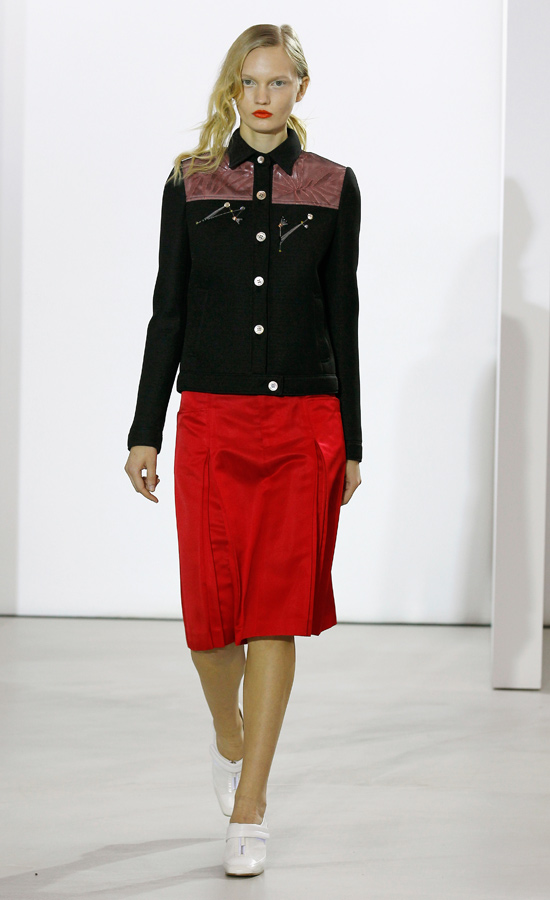 Peters and Gabier's clever usage of crystals is no coincidence! "We try to use Swarovski in a way that isn't too straightforward. It should help tell the story not just be a simple applied decoration," they explained.