Swarovski Romeo and Juliet Jewelry Collection
Swarovski Gives Women a New Reason to Sparkle!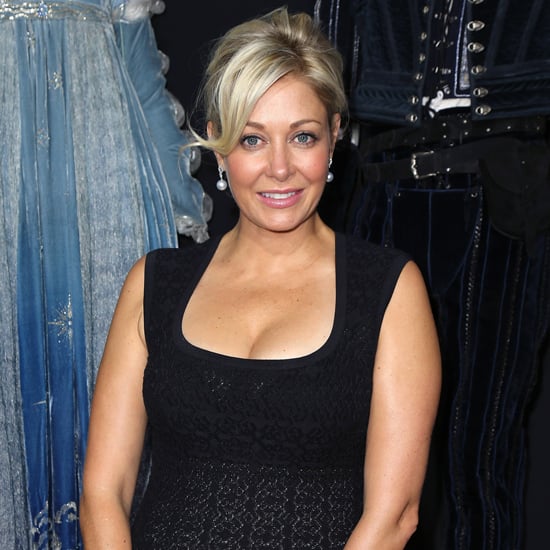 When we sat down with Nadja Swarovski at last weekend's WIE Symposium, the event's cohost had a lot on her mind — and the topic wasn't limited to Romeo and Juliet, her first production for Swarovski Entertainment. On the topic of "What Women Want," which was the title of her talk, Swarovski enlightened us: "Self-identity. Women wanted it all . . . Now we have it all, but have to deal with it."
Time management is certainly something that will come in handy in Swarovski's latest role: producer. "It was fascinating — a very steep learning curve. We're new to this business, but the product felt right because the players were the right players. It was just amazing to watch the pros do their job," she told us. Adding extra incentive to Swarovski's venture, she added, "The first reason I got involved was because we have all the support of the creative industry, so the next logical step was to support the film industry back. Our involvement was a matter of investing in the creativity within the film versus just a financial investment."
Another thing women want: jewelry — and lots of it! On that matter, Swarovski is happy to oblige with a new collection inspired by the latest adaptation of William Shakespeare's timeless love story. Capturing the film's Renaissance theme, we can look forward to "lots of pearls, lots of roses." The collection won't be available until Sept. 30, but fortunately we got a sneak peek!
The 15-piece assortment includes this ultraromantic pearl drop pendant.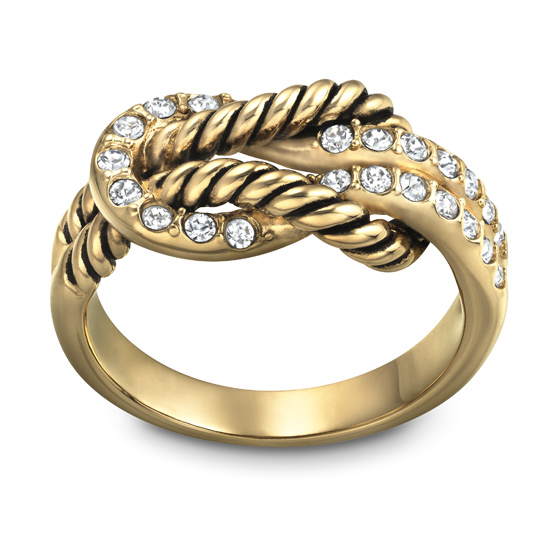 Inspired by the ring Romeo gifts Juliet in the film, this design is fittingly a love knot.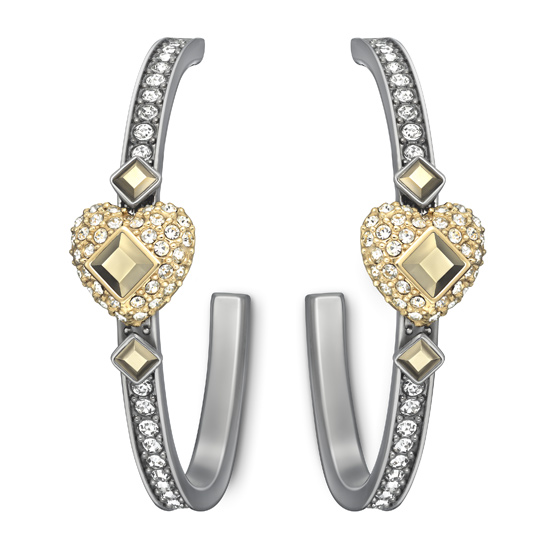 Like the film, this collection is not entirely about the crystal, but rather "using them in a very delicate and subtle but therefore impactful way." Hoop earrings certainly sparkle but are more about the romantic detaills.