Sweaters With Stars | Winter 2013
Would You Buy Saint Laurent's $1,290 Cardigan?
Lucky magazine is one of our favorite sources for great shopping tips. We're thrilled to share this fabulous story from our friends at Lucky!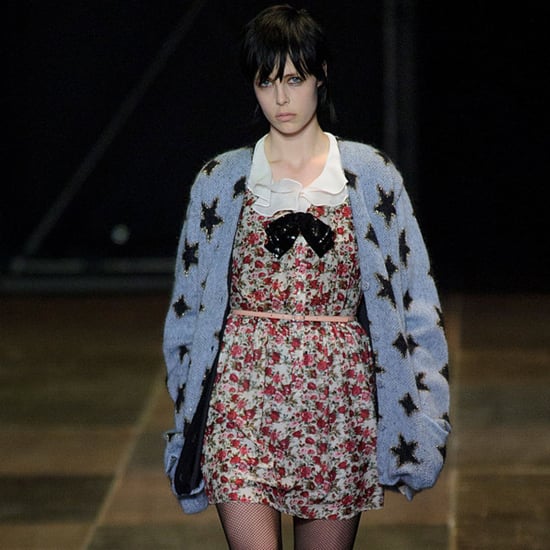 Katie Holmes owns one. So does Sky Ferreira. Amanda Seyfried, Zooey Deschanel and Chloe Moretz have all sported it in glossy magazine spreads over the past couple of months. We're talking, of course, about Saint Laurent's star-printed mohair cardigan—arguably the most recognizable piece from Hedi Slimane's sophomore collection for the fashion house. Saint Laurent's "California grunge" themed Fall 2013 collection was packed with a number of buzz-worthy pieces — floral babydoll dresses, plaid button-ups and multi-buckled combat boots among them — but for those not quite ready to dive back into the '90s headfirst, the cardigan afforded an easier, less daring way to get the look. (Plus, who can resist a cozy knit come early winter?!)
With a price tag of $1,290, however, the costly cardi immediately proved unattainable for most — though it still managed to swiftly sell out at Barneys, Net-a-Porter and a number of other retailers (for the record, you can still snap up a pullover version for $1,064 at Farfetch). But if you're looking to get your starry sweater fix for less, look no further than the nine celestial knits we've selected.
Click over to Lucky to see the whole story.
For all the fashion and style from Lucky, check out even more of the magazine's best stories.