TOMS founder Blake Mycoskie built a business on the one-for-one initiative, which quickly became a global movement, with a total of over 10 million (and counting!) shoes handed out to children in need since the company began in 2006. Now, TOMS.com.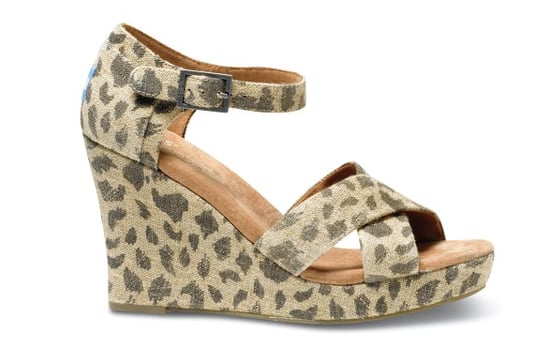 Leopard Burlap Women's Strappy Wedges ($69)
Just click to keep shopping!

Washed Camo Canvas Women's Classic ($54)

Burgundy Suede Women's Cordones ($84)

Natural Hemp Polka Dots Women's Classic ($54)