TOMS Marketplace Gifts
TOMS & Jessica Alba Give You a Head Start on Holiday Shopping
The saying goes that it's always better to give than to receive. Well, for those of us who've had some trouble in this department, TOMS has just made giving back this holiday season a whole lot easier. The charitable brand has launched TOMS Marketplace, a curated selection of more than 200 products from 30 socially conscious labels like LSTN, Apolis, and Stone + Cloth — not to mention Jessica Alba's The Honest Company and supermodel Liya Kebede's Lemlem. Need a little help sorting through the piles of product? Alba and Kebede scoured through the merchandise and shared their favorite finds with us.
Liya Kebede's picks: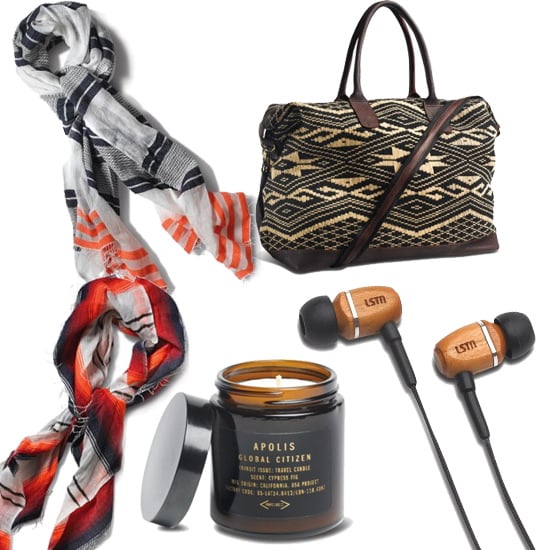 Shop clockwise from top left: Lemlem Navy Classic Dolo Scarf ($125), JADEtribe Nicole Weekender ($418), LSTN Beachwood Bowery Earbuds ($50), Apolis Cypress Fig Travel Candle ($30), Lemlem Red Classic Senna Scarf ($125)
Click through to see Jessica Alba's favorites!
Jessica Alba's picks: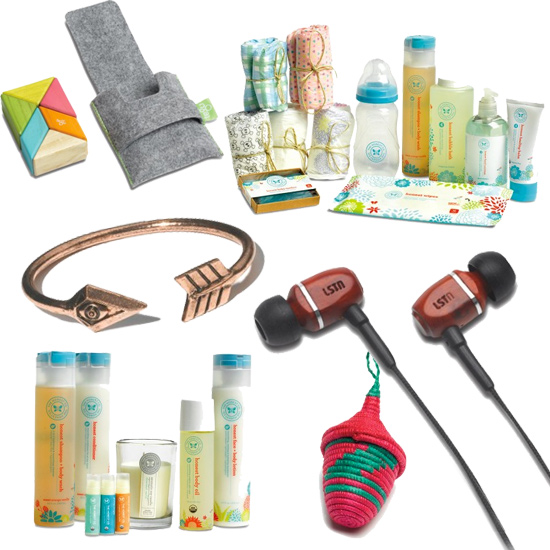 Shop clockwise from top left: Tegu Tints Prism Pocket Pouch ($25), The Honest Company Baby Kit ($50), LSTN Cherry Wood Bowery Earbuds ($50), Badala Kenza Ornament ($12), The Honest Company Personal Care Kit ($50), Fortuned Culture Bronze Arrow Bracelet ($45)