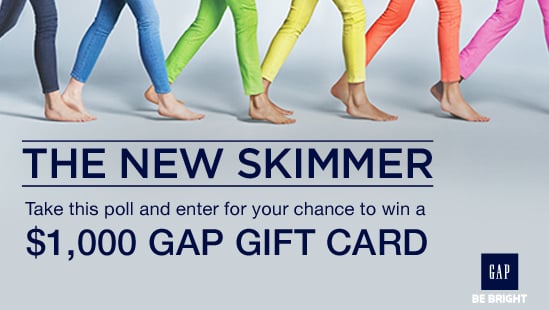 What's the skinny on the must-have pant for Spring? It's slim and skimmer — as in the New Skimmer pant from Gap. Get the length of the season and be bright in a variety of colors and patterns, starting at $69.95. Show a little ankle and showcase your mood by pairing with a different shoe style each day for ever-changing, yet always spot-on fabulous looks.
Take our poll below and share your favorite way to style the New Skimmer from Gap. You'll automatically be entered to win a $1,000 Gap gift card, perfect for your next Spring shopping spree!
P.S. . . . Slim is in with guys, too, so steer your man towards Gap's 1969 Slim jeans and canvas styles to ensure he's on-trend at your side.
Official Rules