Tallulah Harlech Stars in Pop Magazine's Chanel Pink Beach
Exclusive: The Trippiest Fashion Video of 2013 Might Have Already Arrived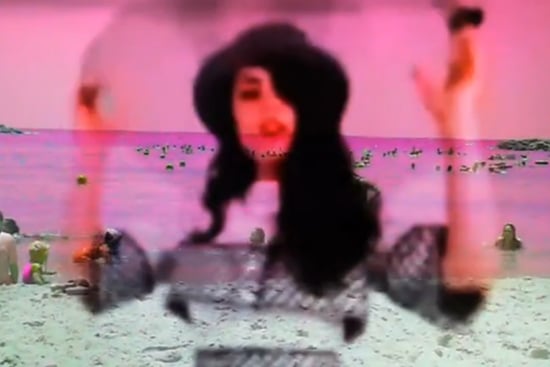 br>
It's too bad Pop Magazine's newest video wasn't released in 2012. The new short, entitled "Chanel Pink Beach," surely would have topped our list of the trippiest fashion videos of the year.
The video, which was created by artist and rapper Helen Benigson, features still shots of model Tallulah Harlech wearing Chanel's Spring 2013 collection. But instead of simply presenting the video as a lookbook, Benigson mixed together a barrage of visual elements that might send viewers into an altered state of mind. Benigson superimposed the pictures of Harlech over video of unnamed people frolicking on the beach with their children, and washed all of the visuals in a neon pink light. If those elements weren't disparate enough, the entire video is set to a scintillating set of lyrics spoken over Galt MacDermot's "And He Will Not Come Again."
The mind wonders if anyone in fashion will be able to top this before the year ends. A look at the video below.