Tamara Mellon Legging Boots For Sale
It's a Legging! It's a Boot! It's Both!
Lucky magazine is one of our favorite sources for great shopping tips. We're thrilled to share this fabulous story from our friends at Lucky!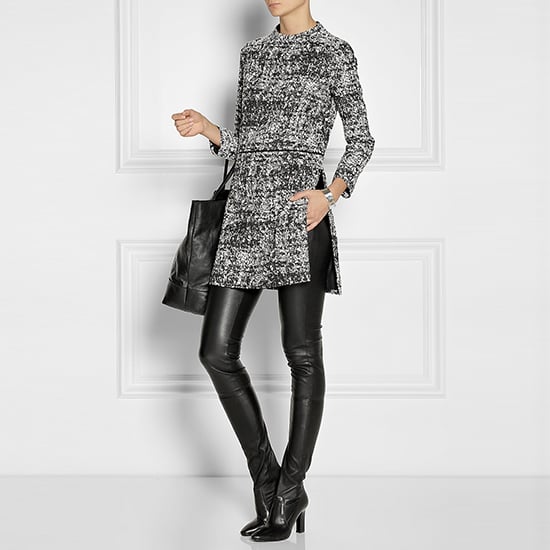 Every woman has a short list (or in our case, a rather long list) of dream items she would purchase should she suddenly stumble upon a boatload of cash. Often, this list includes a few truly ridiculous pieces, the kind we honestly couldn't justify dropping an extreme amount of money on despite the number of times we would hypothetically wear them.
Enter Tamara Mellon's Sweet Revenge leather legging boots, priced at $1,995 and now available at Net-a-Porter.com. And yes, they're exactly what they sound like—leggings and boots, all wrapped up into one extravagant package. The former Jimmy Choo designer and author of In My Shoes: A Memoir describes the hybrid item as "a thigh boot that pulls right up into a legging. You can wear a sweater over it or a big man's shirt and there's no gap." So clearly, there's a sensible element here, right?
The weird thing is that we can actually conjure up quite a few outfits in which this shoe/pant hybrid could be included. Leather leggings are a wardrobe staple that can be worn with, well, just about anything slightly oversized—and heeled boots should definitely be incorporated into every closet, too.
Click over to Lucky to see the whole story.
For all the fashion and style from Lucky, check out even more of the magazine's best stories.