Tamara Mellon Returning to Shoe Business
Tamara Mellon Says She's "Back in the Factories!"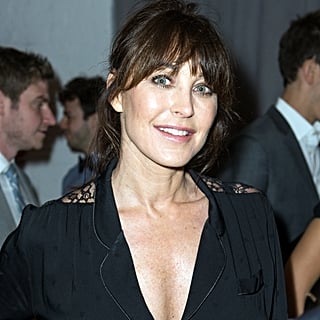 Looks like Tamara Mellon is finally getting back into the business of fashion. On Wednesday, the former Jimmy Choo executive tweeted a picture of herself with a shoemaker named Francesco and said she was "back in the factories!" She also shared another picture of her foot being measured, saying, "The last time I did this was 15 years ago!"
More on Mellon's plans, here.
Mellon, who left Jimmy Choo in late 2011 amid rumors that she planned to start a lifestyle label, may very well be overseeing the production of her own eponymous brand. This February, Sky News reported that Mellon had raised some $25 million from investors — including her friend Tory Burch — and that she was going to use the money to open stores from New York to Qatar.
But other than these tweets, and a vague promise that she would return to the industry in a New York Times interview last October, Mellon still hasn't made any official announcement about her intentions. The only project she's promoted is her book, entitled In My Shoes, which is slated for release on Oct. 1.