Target Spring Essentials Recap
On Target: Everything You Need For Spring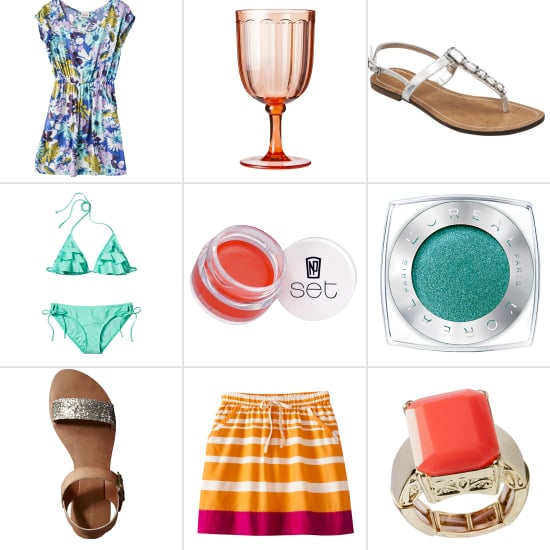 Celebrate Spring with all the essentials from Target. From seriously chic sandals to pastel shadows, it's time to welcome Spring in style. We can't get enough of these sweet separates, fresh shades of makeup, and bright pops of color for the home. Are you ready for Spring? Here's a recap of our favorite essentials that welcome the season.
Fresh florals: It's time to blossom in Spring florals that look great with just about anything. From flowing frocks to cute tees, florals are right on trend this season.
Pretty pastels: From pretty-as-a-petal makeup essentials to pops of pastel colors around the home, sweet and feminine hues freshen your wardrobe and home.
Flirty swimwear: Be ready to hit the beach during Spring break with a flirty new swimsuit. Wear with chunky rings and beaded bracelets for fun beach style.
Sweet sandals: Perfect for wearing while wandering the beach or hitting the tiki bar, Spring sandals are ready for fun in the sun.
Stylish stripes: Always classy, stylish stripes add instant chic to your wardrobe. And in fresh, vivid colors, striped separates blend easily with any look. If you're not ready to rock allover pattern, then toss on a pair of striped shades or reach for a lined clutch.