Teen Choice Red Carpet Prints
Teen Choice Awards: Pretty in Prints!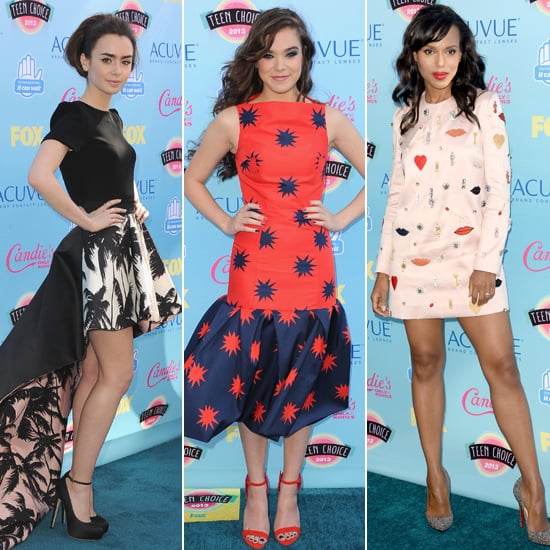 Lily Collins, Hailee Steinfeld, and Kerry Washington always look fit to print, but for tonight's Teen Choice red carpet, they especially stood out in daring graphic motifs. There's no doubting they all looked great, but the real question is: which pattern caught your eye?