Theory Belted Shirt Dress
The Look For Less: Theory Light Indigo Belted Shirt Dress
When this Theory Light Indigo Belted Shirt Dress ($275) first caught my eye, I was fantasizing about how to mix up the classic piece with sandals, boots, and statement belt. Clearly, I was too busy with my fantasy to realize that the pricey tag was about to deter my purchase. I know it's a classic, but I also know I can do better.
Get the look for less after the jump.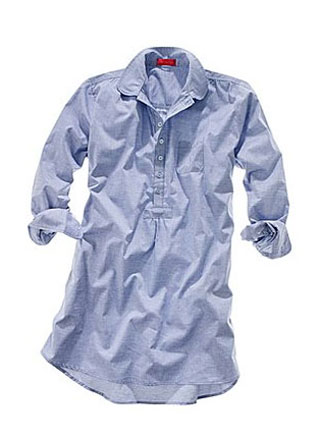 This Madewell Wanderlust Sumatra Shirt ($88) happens to prove my point perfectly. It's the same classic blue, menswear-inspired shape, and I'm still psyched to funk it up the same way. Besides, now I'll have more to spend on accessories.