Tim Gunn's Summer Style Advice
Make It Work! Tim Gunn Shares His Summer Style Advice
Lucky magazine is one of our favorite sources for great shopping tips. We're thrilled to share this fabulous story from our friends at Lucky!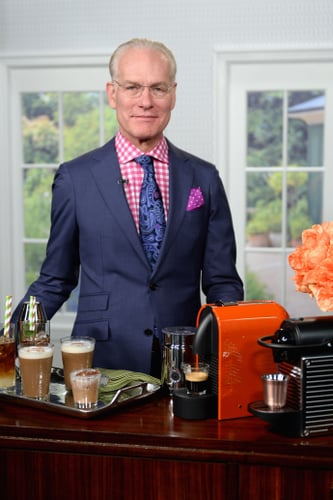 Tim Gunn knows a thing or two about style. For almost 10 years running, the Project Runway star has kept us entertained with his loveable personality, impeccable taste and most noteworthy catchphrase — you know the one I'm talking about.
So when I had the opportunity to sit down with the TV personality to discuss all things summer style (as well as his other obsession — coffee) at a Nespresso event last week, I jumped at the chance.
In between sipping cappuccinos, I decided to put Gunn's famous phrase to the test by asking the style savant how to keep some of Lucky's favorite summertime trends looking classy and sophisticated. In other words — how to make them work.
Click over to Lucky for Tim Gunn's advice on wearing cutoffs, crop-tops, and more.
For all the fashion and style from Lucky, check out even more of the magazine's best stories.
15 Cute Beach Towels Totally Worth Buying
A Five-Point Argument In Favor of Shorts