Tracy Feith Heads to TOMS
Cindy Crawford's Family Portrait, Vena Cava's Plans, and the Problem With Neon Nail Polish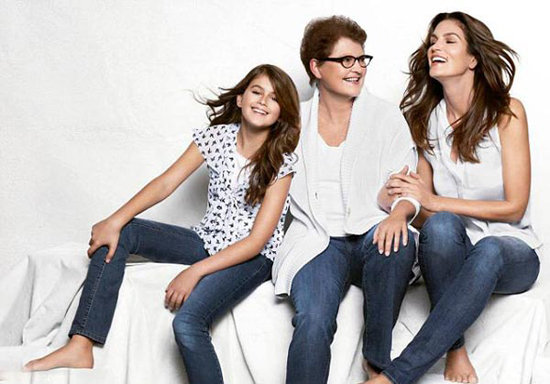 </ br>
Those stories and more in our daily news roundup.
</ br>

<ul> <li>Tracy Feith has signed a deal to be a full-time designer for TOMS shoes, his first high-profile job since unexpectedly shuttering his business in 2011. Feith has been a consultant for the brand's founder Blake Mycoskie for a few months now and in his new role will be focused on the higher-priced TOMS+ line of shoes. [Fashionista]
</ br></p> <li>Cindy Crawford, her mother, </strong>Jennifer Crawford-Moluf</strong>, and her daughter, Kaia Gerber, all star in a new JC Penney commercial designed to remind viewers about Mother's Day on Sunday, May 13. In it, Kaia — who recently starred in a campaign for Versace's children's wear line — says Cindy is "just the best mom in the world. I mean, she's so nice and I can actually hang out with her and have fun." [The Daily Telegraph]
</ br></p> <li>Vena Cava's Lisa Mayock says that her brand's expansion deal with Li & Fung means that the brand is going to change and grow sooner than expected. "We're working on more collections and a few surprises in the next couple of months; maybe some lower price points." [Daily Front Row]
</ br></p> <li>Neon nail polish technically isn't approved for use by the Food and Drug Administration, which has to authorize new beauty products before they hit the market. "Colorants used to create, neon, day-glo or glow-in-the-dark nail polishes have not gone through the FDA approval process, so technically they are not allowed for use for nail polish applications," said Doug School, chief scientific officer for Creative Nail Design. [Fashion Etc.]
</ br></p> <li>Salvatore Ferragamo is renewing its It brand status thanks to its clothing and shoes being seen on the backs of stars like Lady Gaga. "You can not just decide one day you want to target a younger customer, but it's just something that we see happening," said the brand's CEO Michele Norsa. [Forbes]

Photo: Neon nails on Christian Dior's Spring 2011 runway.