TrevorLive Trevor Project Gala Red Carpet Dresses 2013
Variety's the Spice of Red Carpet Life — Who's Your Fave?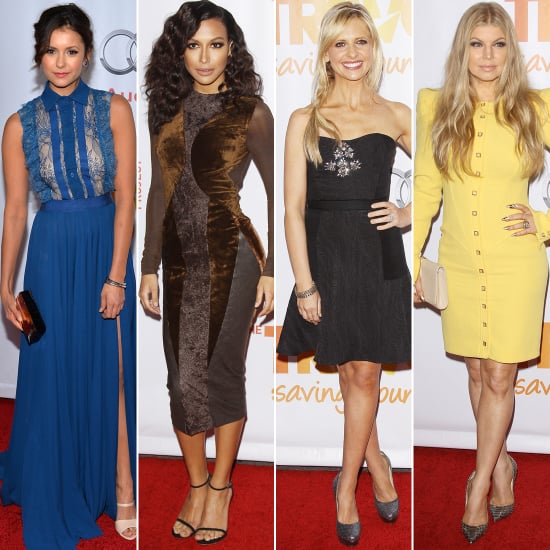 Coincidentally or not, the dresses on a red carpet often seem to display a common theme — not so for this weekend's TrevorLive event in Los Angeles. The looks we loved ran the gamut from long and slinky to short and sassy, with colors ranging all the way from chocolatey brown to buttercup yellow. Nina Dobrev perfected the princess vibe in a cornflower blue Elie Saab gown and Rupert Sanderson heels, while Naya Rivera did a slinky, sultry brown velvet Donna Karan number that hit at midcalf and wore Stuart Weitzman sandals. Sarah Michelle Gellar might've played it safest of all in a flippy black minidress, and Fergie, as always, jumped furthest outside the box in a high-collared, strong shouldered yellow number that looked pulled from the closet of an '80s power-dresser.
All four women showed up in really different looks, which should make voting for a favorite fairly easy. Tell us, which is your favorite?