Unexpected Designer Gowns at the 2013 Emmy Awards
The Unexpected Designers Who Made Big Splashes at the Emmys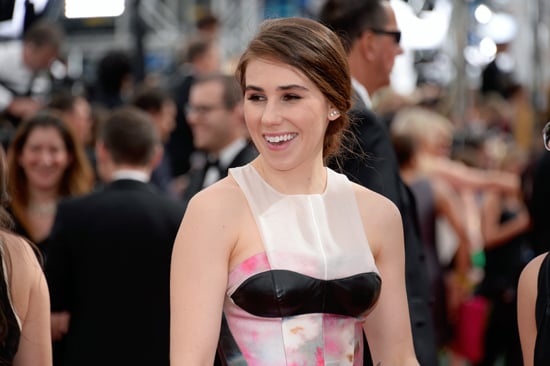 Honor creative director Giovanna Randall made headlines at Sunday night's Emmy Awards with the custom dress she created for Girls star Zosia Mamet. "The designer is a genius, and I let her go crazy," Mamet told The Hollywood Reporter when they asked how the dress, which features a sheer halter, a leather bustier, and lots of floral silk, came together.
But this young actress wasn't the only woman who selected a dress from an unexpected label — even though many of her colleagues stuck with big-name designers like Calvin Klein, Prada, Marchesa, and Donna Karan. Herein, a look at some of the surprising designers whose work we spotted on the red carpet at the Emmys.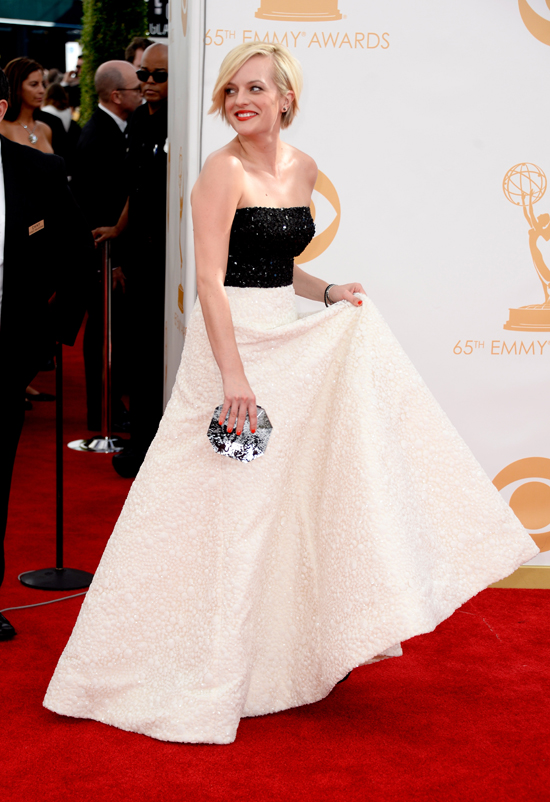 Paris-based Gn has been designing event-specific dresses, like the one Moss wore on Sunday, since the '90s, but because he keeps a close-knit clientele, Gn's gowns don't alway show up at high-profile events.
Kiernan Shipka in Delpozo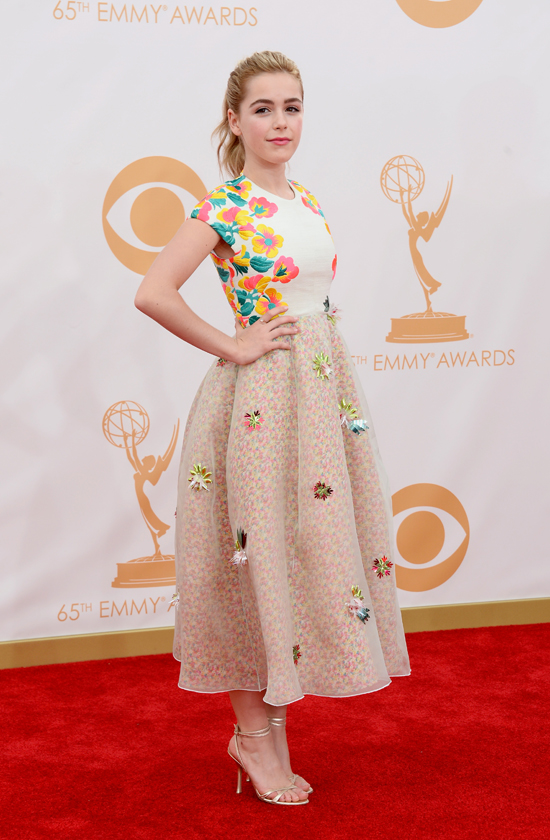 Josep Font has only been at the helm of the established Spanish brand Delpozo for about two years, but in that time he's completely revamped it with fresh looks like the one Shipka wore last night.
Taylor Schilling in Thakoon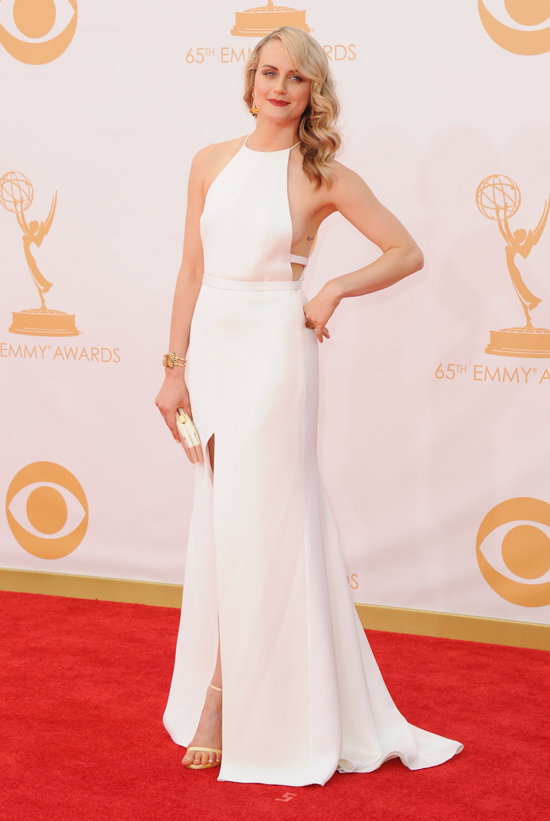 Thakoon Panichgul's knack for creating clothes for cool girls is well known, but that doesn't always mean we see his work on the red carpet. That made seeing Schilling in one of his dresses a refreshing treat.
Julianna Margulies in Reed Krakoff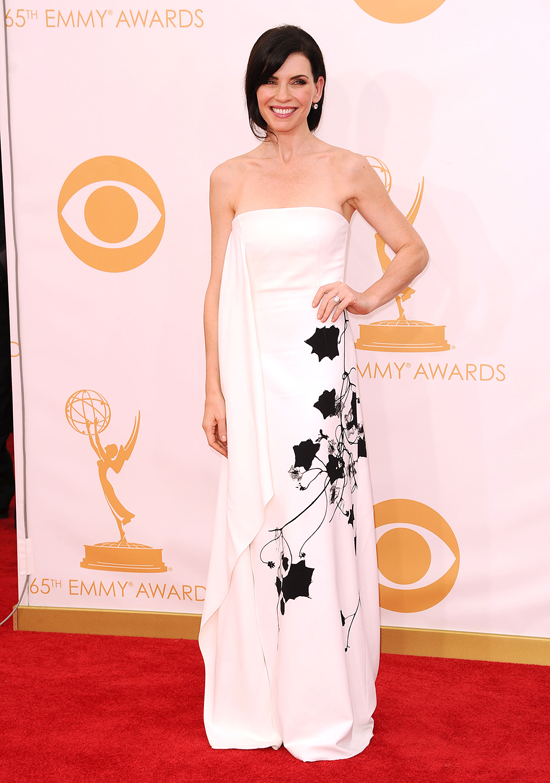 Reed Krakoff has plenty of famous fans, and now that he owns his own company, getting those fans to wear his gowns at events like the Emmys will undoubtedly become more and more important.
Emily Deschanel in Houghton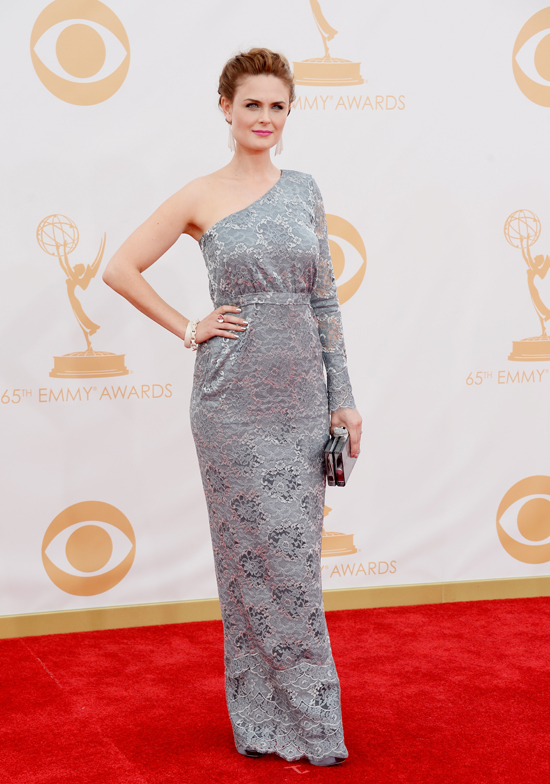 It's been less than two years since Katherine Polk made her Fashion Week debut at Lincoln Center, but in that time her edgy brand has turned out some spectacular dresses — like this vegan one that Deschanel chose for the Emmys.
Zosia Mamet in Honor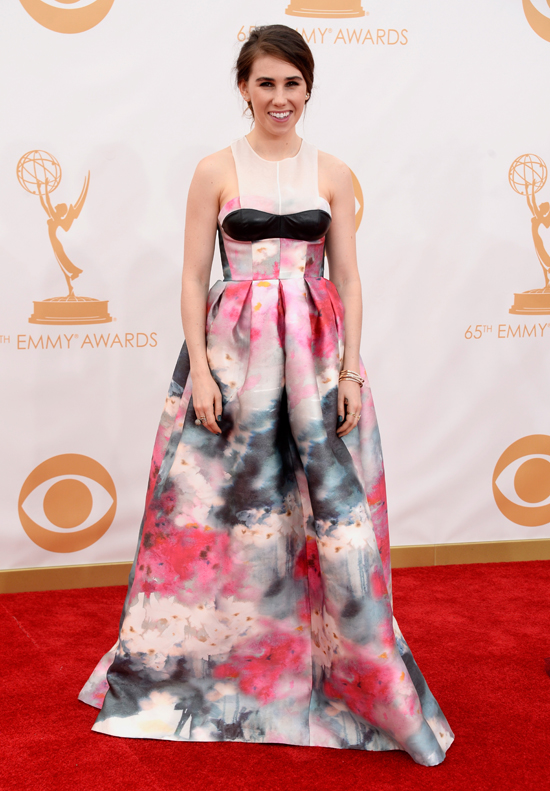 For Spring 2014, Honor's designer Randall said she was developing her "dark edge," so it's no surprise that she tempered the sweetness of this floral print with a little leather.