Uniqlo Ines de la Fressange Collaboration
Uniqlo Sets Up a Très Chic French Collaboration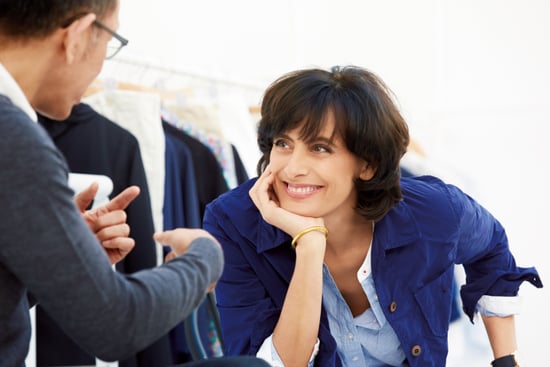 Uniqlo will get a heavy dose of Parisian chic in March 2014 when it launches a collaboration with ultimate French style icon Inès de la Fressange. Her career in fashion has been wildly varied, but de la Fressange served as muse and creative collaborator on the collection, which is meant to serve as an "ideal wardrobe."
She was involved with every detail, down to the fittings, and her French flair shows in the easy but exacting chicness of the clothes. In a release, she says: "An interesting aspect about fashion is that by changing a few centimeters, or millimeters, one transforms the garment. And the more one talks about the 'basics,' and pieces that are easy to wear, the greater the importance of the subtleties that professionals in the business can bring."
After all, de la Fressange quite literally wrote the book on how to dress like a Frenchwoman. Her 2011 tome Parisian Chic: A Style Guide includes advice on everything from how to wear sequined sweaters to the cautionary statement, "Beware of good taste."
De la Fressange confesses to being a fan of the brand ("I often go to Uniqlo during my lunch break"), but what qualifies her to take on such a collaboration? She was once a model and muse to Karl Lagerfeld during his early years at Chanel. (They had a falling out in the early '90s but have since patched things up.) At 56, she can still be seen walking the runway every now and again — most notably for Jean Paul Gaultier in 2009 and Chanel in 2010. For the past 10 years, de la Fressange has worked as a consultant to Roger Vivier, perhaps the most French of all French shoe brands, and since 2011, she's been a spokeswoman for L'Oréal.