Of course, the stars who attend award shows would probably consider the best possible accessory to be a bright and shining trophy. But we beg to differ. Especially when last night's celebs stormed the MTV VMAs red carpet in the edgiest of looks [1], which they of course completed with the most eye-catching shoes, handbags, and baubles. From one insane #hashtag clutch to leather thigh-high boots and even a crazy phone case, we've rounded up the most striking outfit accoutrements that are well worth a look. On that note, scroll down for some serious eye candy.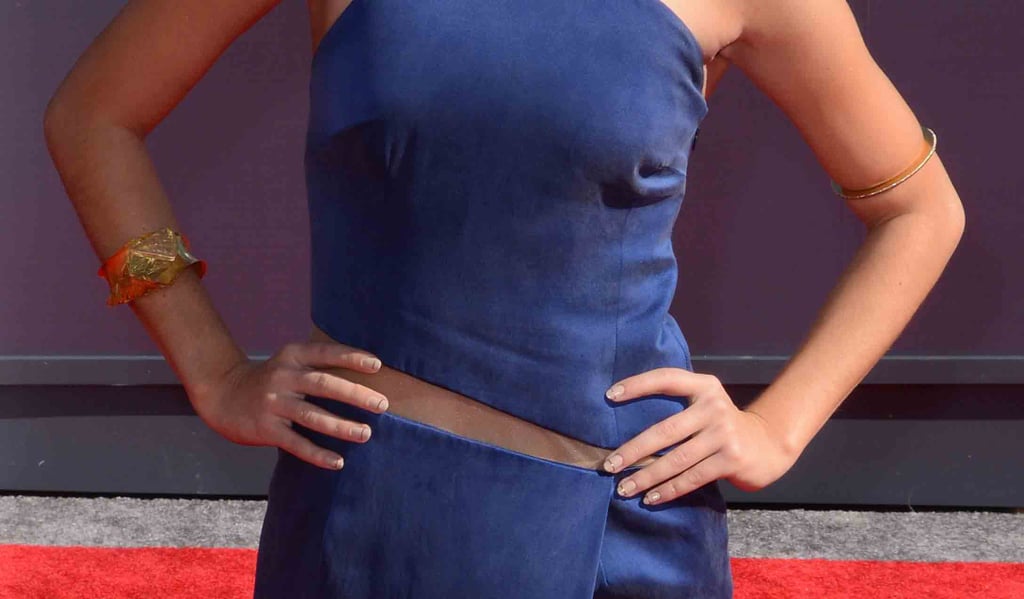 We were obsessed with the asymmetrical appeal of Sarah Hyland's look. While her dress featured unexpected cutouts, we love how she adorned her arms with a gold bangle and cuff by Lorraine Schwartz.
Jessie J's pearl-embellished Lorraine Schwartz ring was a subtle yet elegant addition to her gorgeous vintage Halston dress.
We went crazy over Victoria Justice's totally fun, neon Edie Parker #hashtag clutch.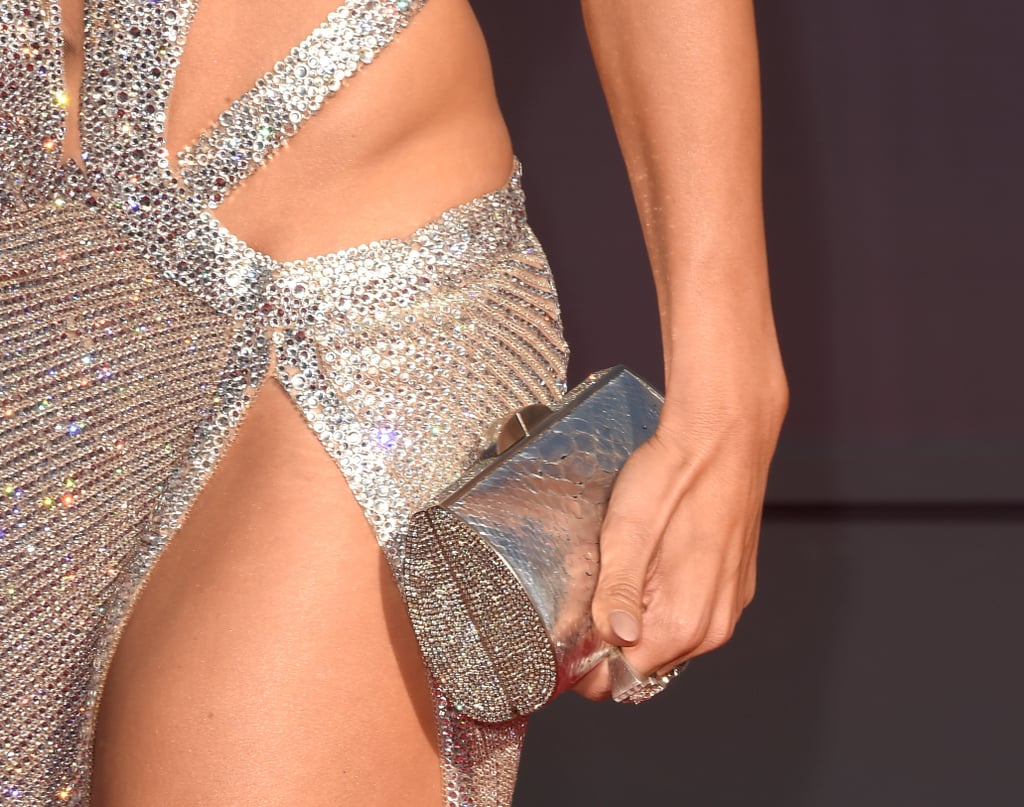 Jennifer Lopez [2] certainly didn't shy away from the sparkle when she completed her barely there Charbel Zoe dress with this Thalé Blanc clutch.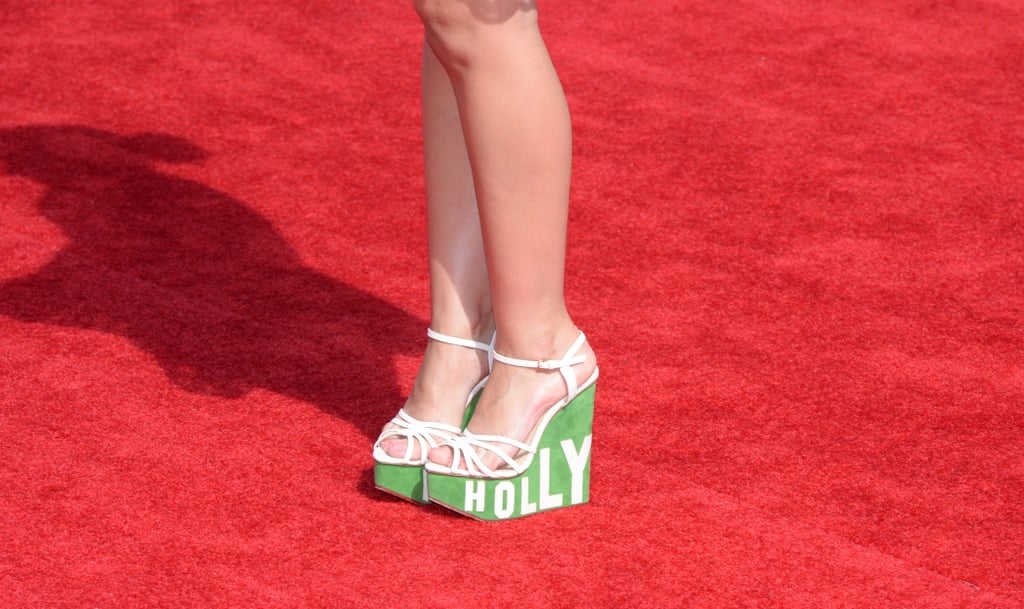 Rachel Antonoff strutted onto the red carpet in these strikingly tall Charlotte Olympia Hollywood wedges.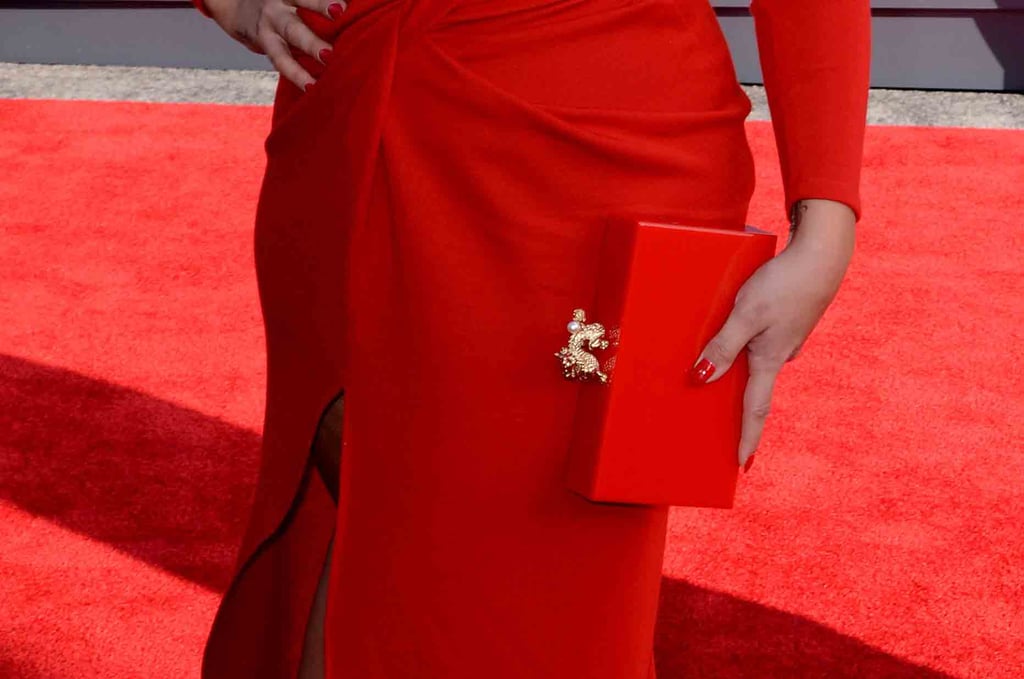 Demi Lovato's monochromatic look was complete with her ruby-red Charlotte Olympia clutch.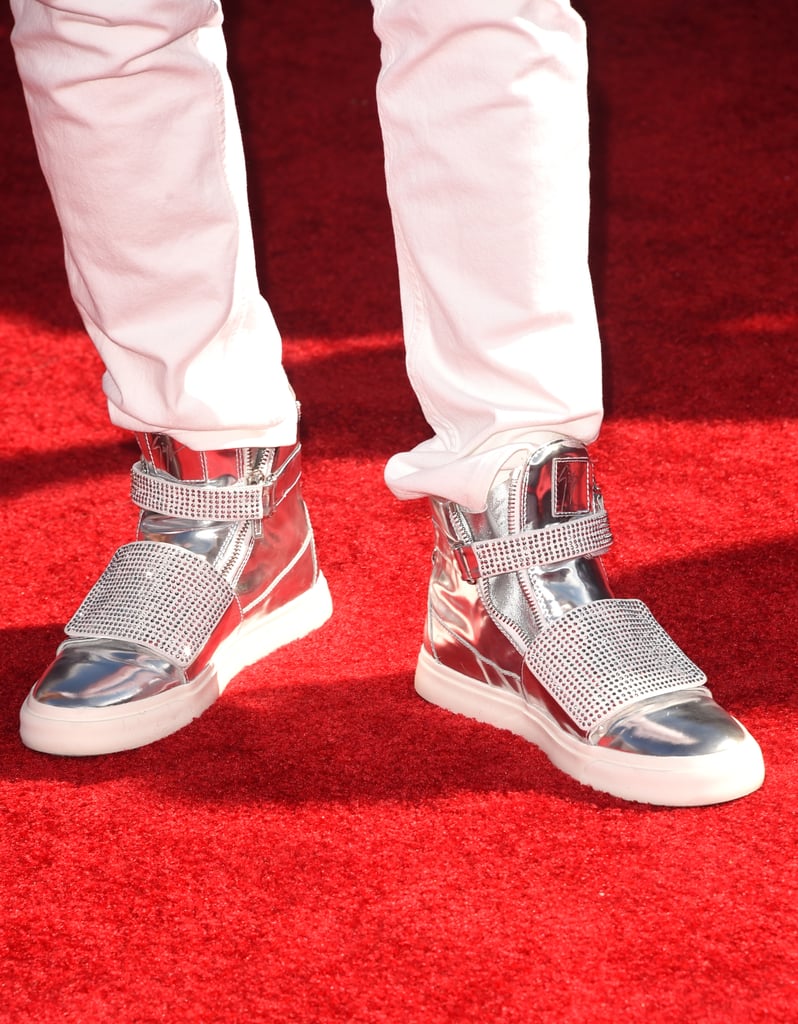 Jason Derulo's silver Giuseppe Zanotti sneakers made quite the statement.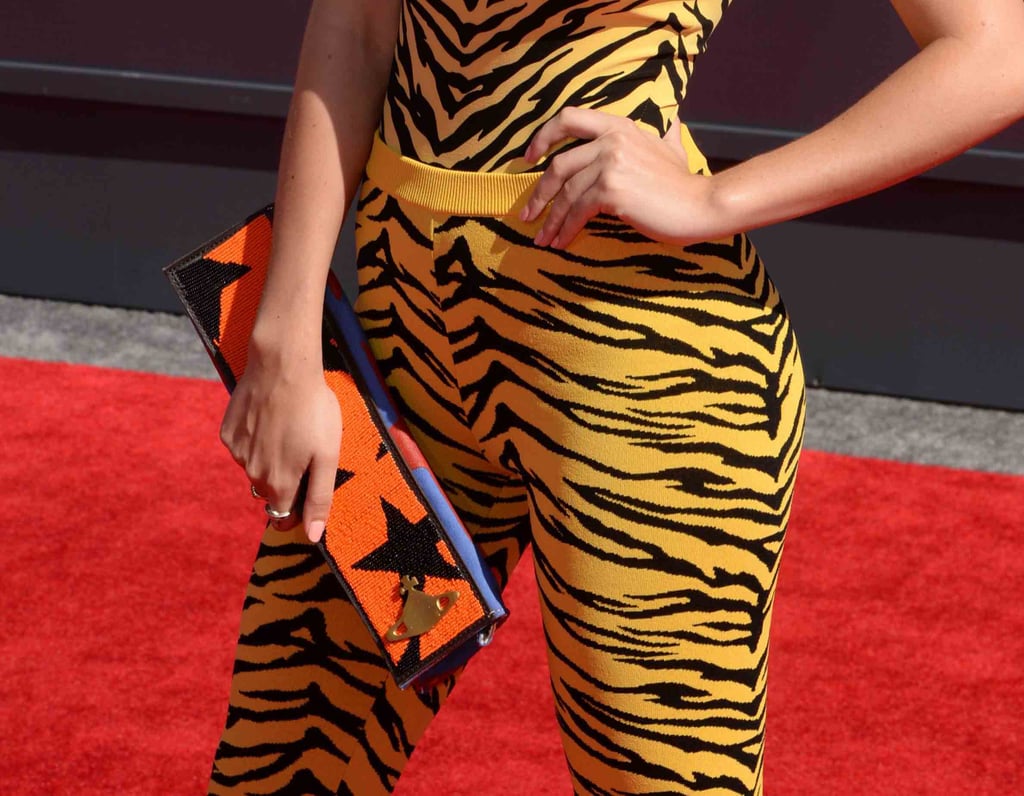 Charli XCX's rectangle star clutch was a wild contrast to her electric zebra-print outfit.
Nicki Minaj's black-and-white, geometric peep-toe booties were like a work of art.
Nina Dobrev [3]'s colorblock Michael Nelson clutch totally sugarcoated her outfit.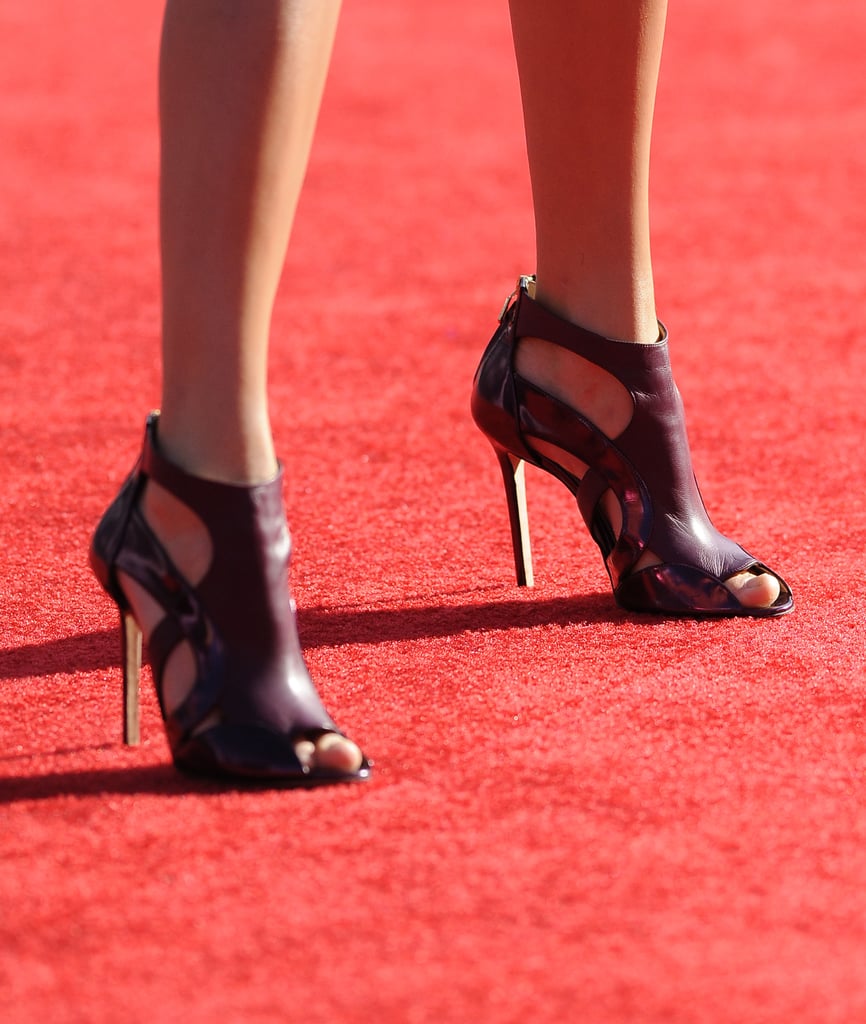 Taylor Swift [4] completed her fun romper with these leather Elie Saab pumps.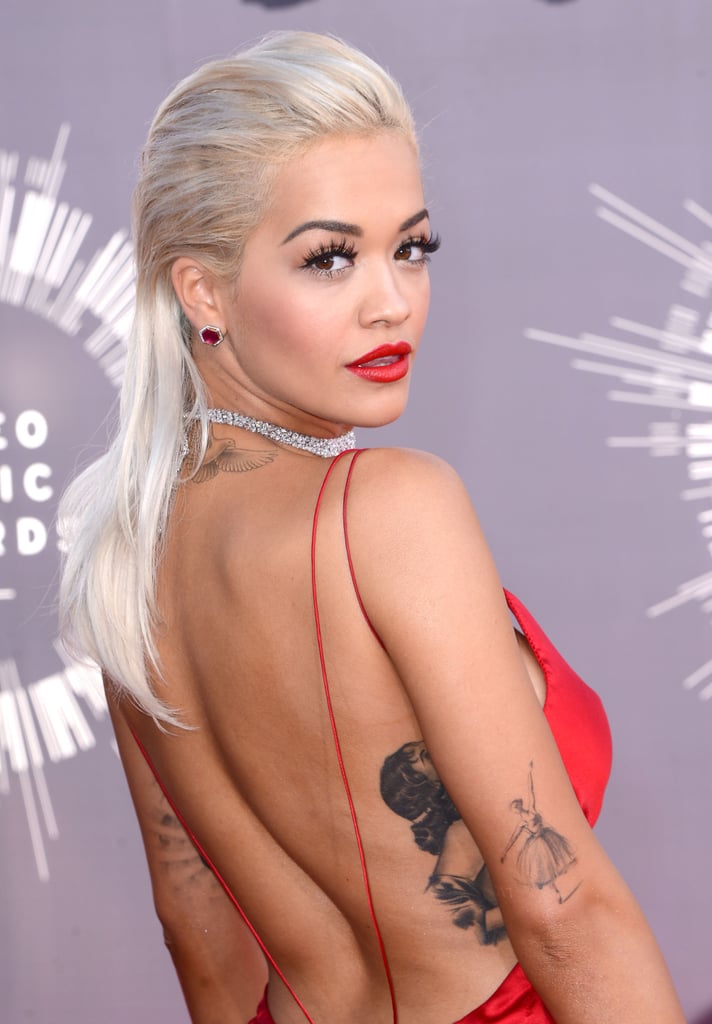 We've been pretty into chokers [5] lately, which is why we were excited to see Rita Ora complete her Donna Karan Atelier gown with this diamond-encrusted Lorraine Schwartz necklace.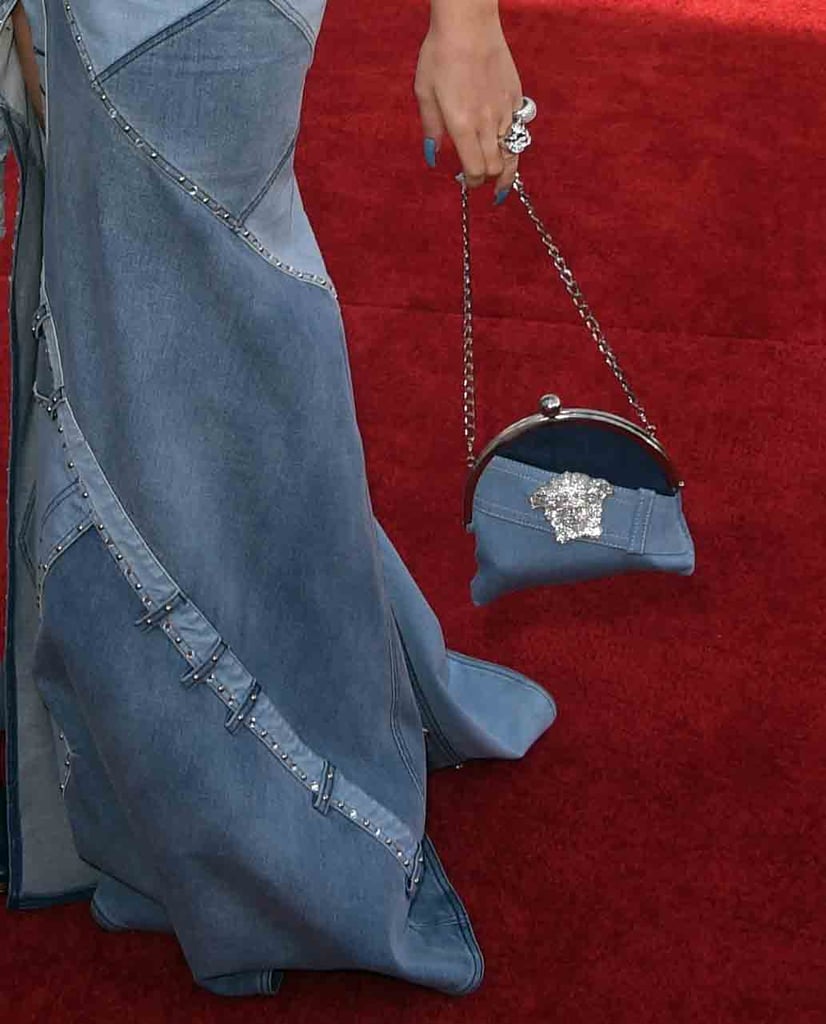 Katy Perry [6] did a pretty great job [7] at pulling off Britney Spears [8]'s all-denim ensemble, circa 2001, but one of our favorite touches has to be her chain-strap patchwork bag.
We were totally into the strappy effect of Chanel Iman's Casadei cage sandals.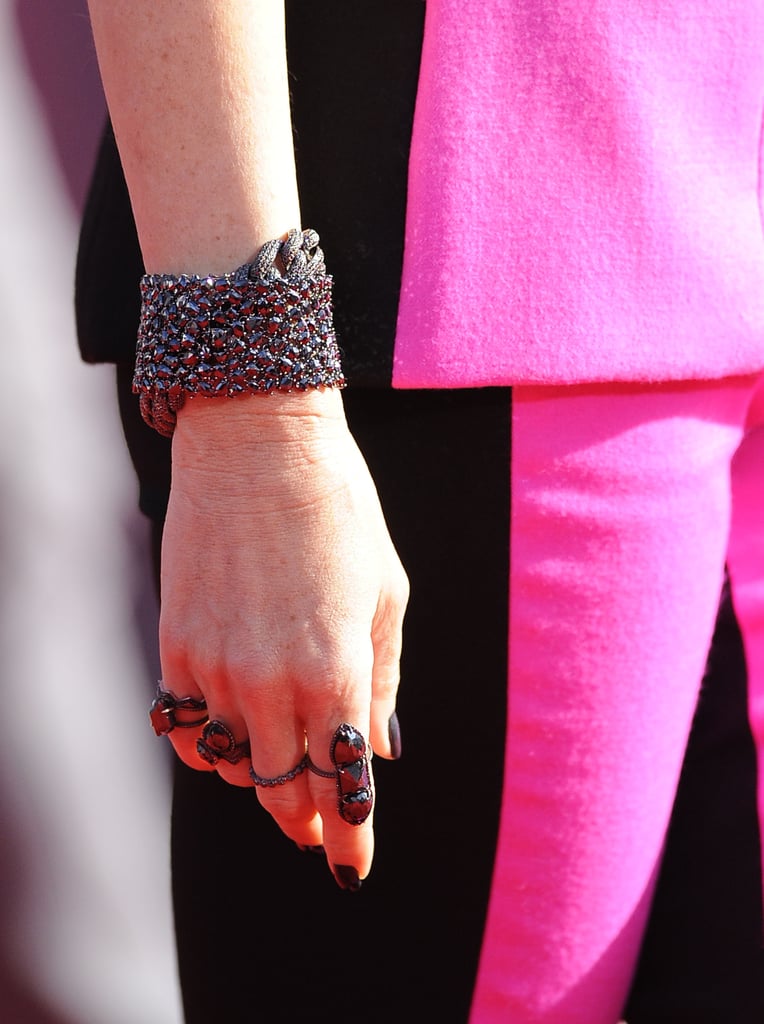 Gwen Stefani [9]'s black, glittering jewelry had a punk-like quality that felt distinctively Gwen.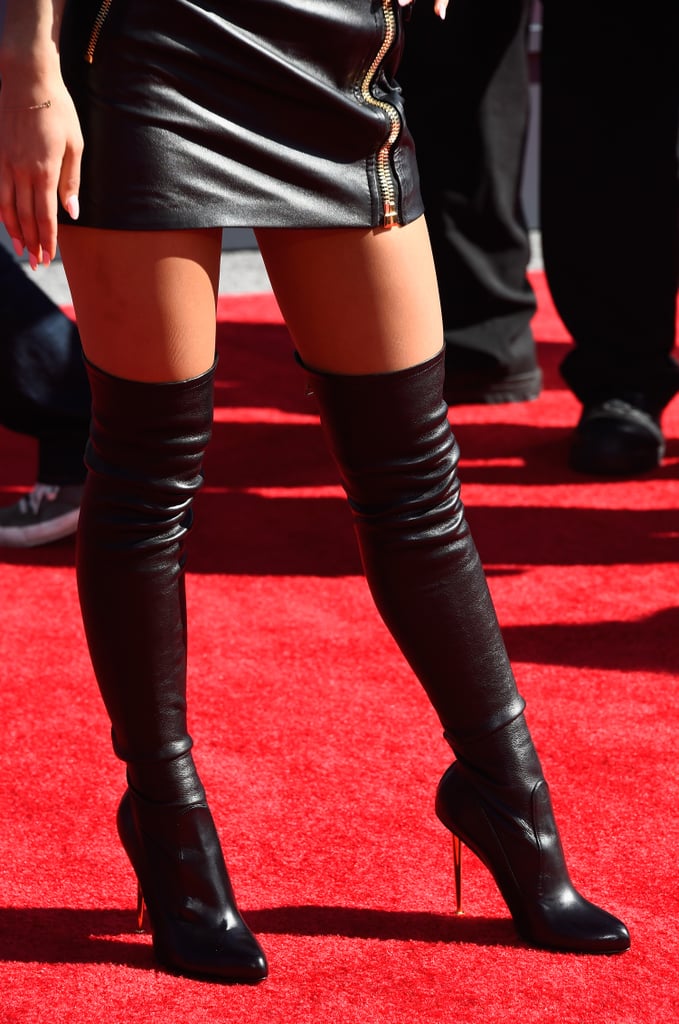 We certainly weren't expecting such a sexy look from Ariana Grande, who sported these thigh-high Tom Ford boots with her Moschino minidress.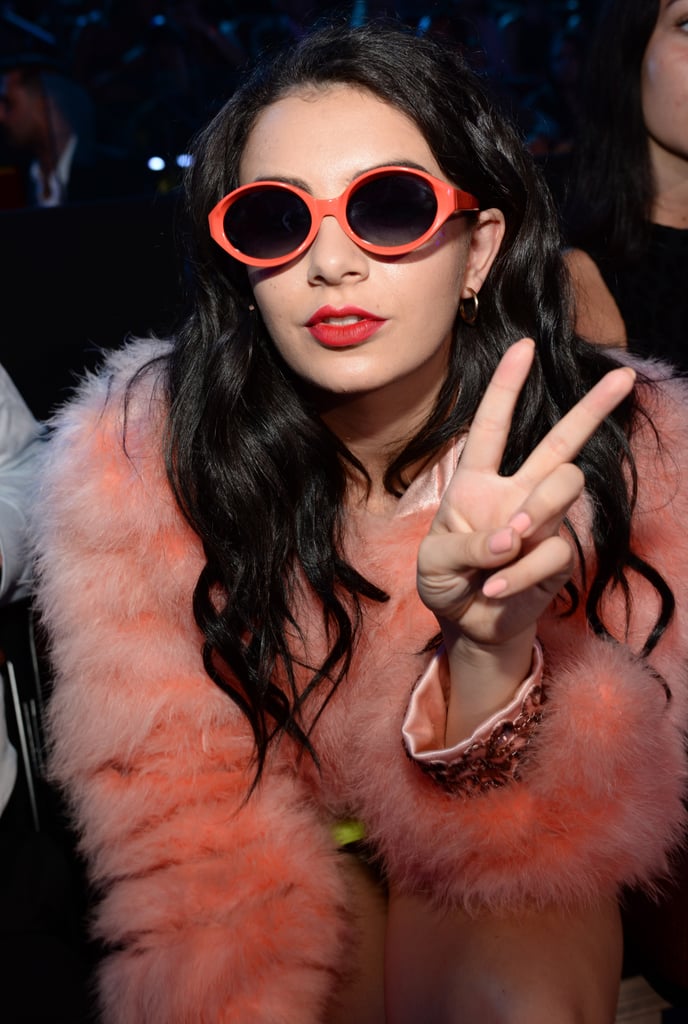 Later on in the evening, Charli XCX slipped on these funky peach sunglasses to complement her fur coat.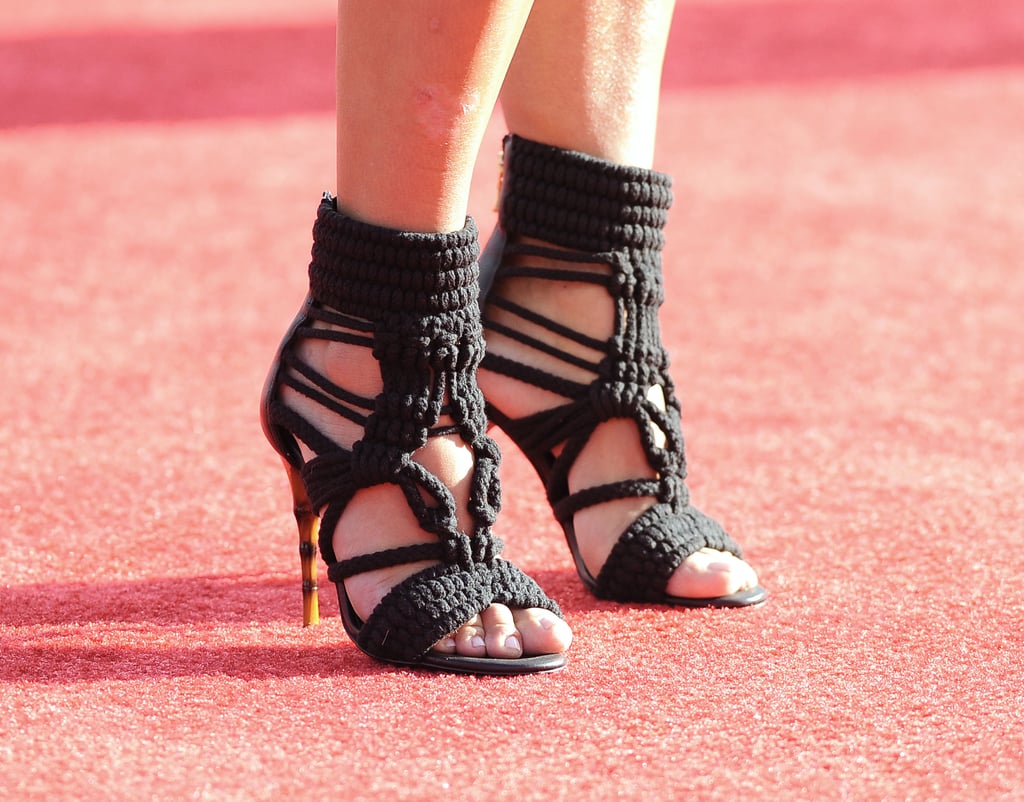 Kim Kardashian [10] wore these amazing crocheted Balmain heels with her printed frock.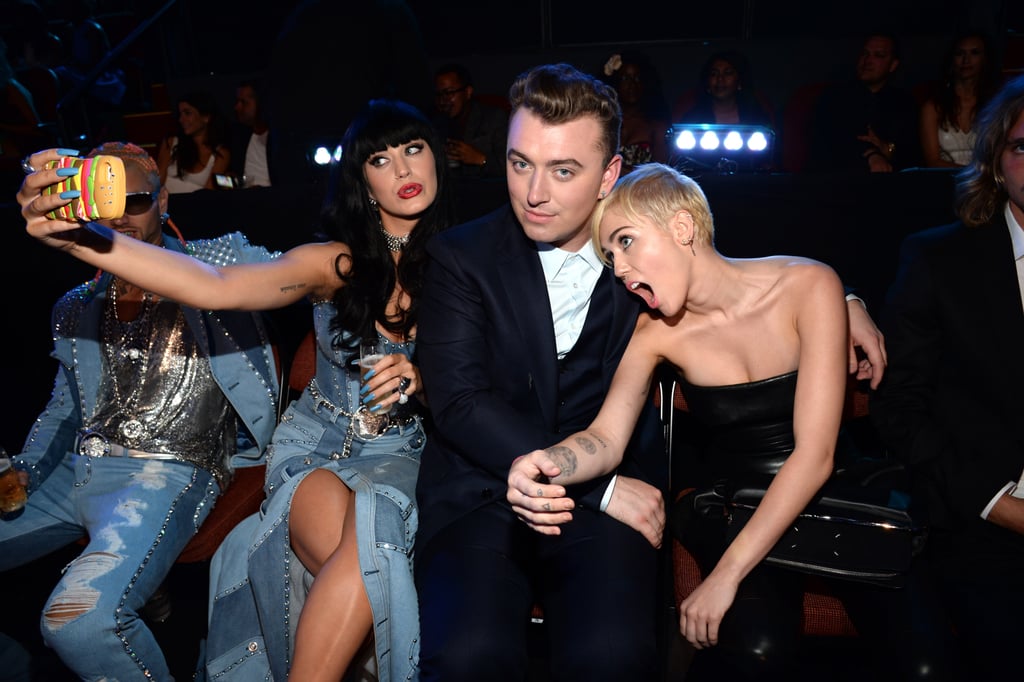 We couldn't help but notice Katy Perry [11]'s quirky hamburger iPhone case as she shot a selfie during the show.