Vanessa Hudgens Outfit at Unbound Access Party
Vanessa and Miranda Debut Two Sexy Styles — Which Was Your Favorite?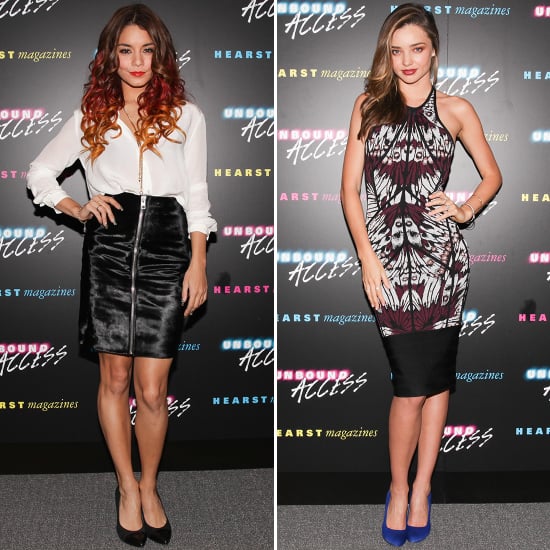 Vanessa Hudgens and Miranda Kerr showed that sexiness can come in many different sartorial forms at last night's Unbound Access presentation. Vanessa Hudgens opted for classic separates, pairing a silky white blouse with a shiny black pencil skirt detailed with a metal zipper, both by AllSaints. Her outfit received finishing touches from a delicate gold necklace, which accented the low neckline of her top, and pair of classic black pumps. Meanwhile, Miranda Kerr went sleek and body-conscious in a printed Hervé Léger dress, whose black seamwork followed every curve of her body. She then polished off her outfit by adding a complementary pop of color with her blue pumps.