Vanity Fair Best Dressed List 2013 Additions
Was Diane Kruger Having an Off Year?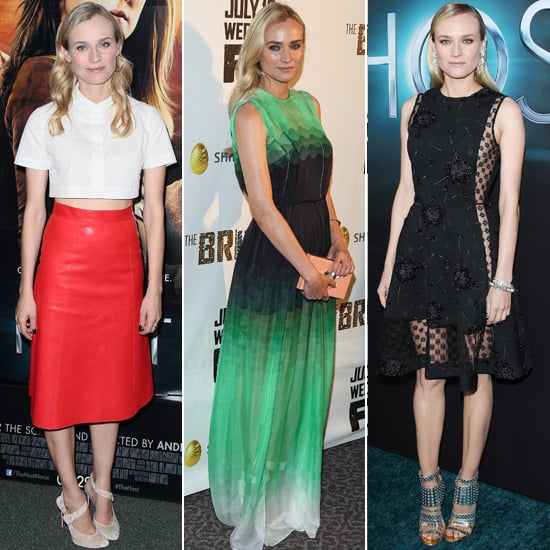 Was 2013 not Diane Kruger's year? Vanity Fair may think so. Among the shocking omissions and additions to the annual International Best-Dressed List, the ultrastylish dresser was excluded after having ranked in 2012.
Which isn't to say there weren't some stellar dressers on the list, which happily includes Kerry Washington, Jenna Lyons, Dree Hemingway, Caroline Issa, Lara Stone, Charlize Theron, Stella Tennant, and Tabitha Simmons. Snubs (or decisions construed as such) aren't uncommon when compiling a list — everyone's got an opinion, after all — but a few names that appeared (or didn't) made us sit up and take notice.
Surprising Additions

Brooke Shields: We've had a longstanding love affair with Brooke and her Calvins, but we fail to remember any major moments that made this a landmark year for the alway-stylish star.
Keith Richards: There's something to be said for having a signature look, and the rocker certainly has one . . . since the '60s!
Kate Middleton: Third time must be a charm. This repeat honoree certainly gave us enviable maternity style throughout the year, but how can you top VF's list when you weren't even the star of your last photo op (did or did not Prince George steal the show)?
Surprising Omissions

David Beckham: If Tom Brady can score twice in a row — last year without Gisele Bündchen, this year as a couple — then we strongly believe that David should have joined his wife, Victoria, who happily made the list! And the same goes for Jay Z (with inductees Beyoncé or Justin Timberlake — take your pick!)
Michelle Obama: Another year, another snub for the first lady with so much style that Oscar de la Renta's practically begging to dress her.
Bill Cunningham: If the blue French work jacket and khaki uniform was enough to land him on 2012's list, then we're crying foul over his 2013 omission.