Variety Power of Women Best Dressed 2013
Variety Is the Spice of Life (and Fashion!) — Whose Look Do You Love?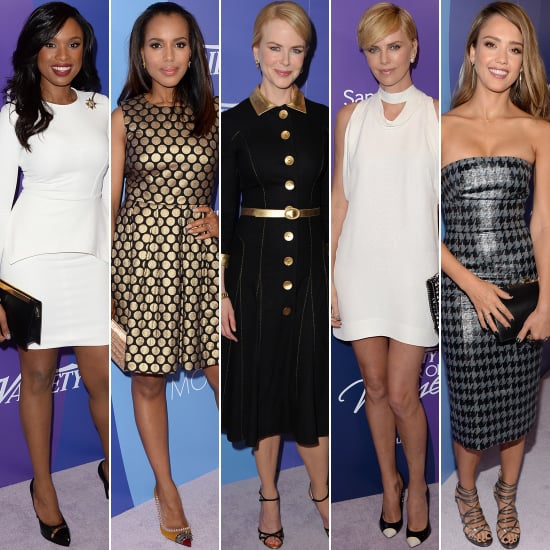 It comes as no surprise that Hollywood's most impressive power players also seem to rank on its best-dressed list. The proof was in the pudding at today's annual Power of Women Event, hosted by Variety. Jennifer Hudson looked every bit the bombshell in a long-sleeved white dress, accented with an old-school brooch, while Kerry Washington was a bit spottier in black and gold polka dots and Christian Louboutin heels. Nicole Kidman was feeling the same color scheme in L'Wren Scott, showing up in a modified shirtdress, and Charlize Theron pulled a Jennifer in a high-necked white mini by Stella McCartney. Jessica Alba strayed from the shade trends, but barely, rocking a strapless coated houndstooth dress from Dior.
Each woman's look was unique yet complementary, almost making it harder to have a favorite. Still, it has to be done. Let us know which dress is your favorite by voting below.