Vena Cava Relaunches Website With Ecommerce and "Garage Sales"
Shop Vena Cava's New Ecommerce Site Today Featuring Cool "Garage Sales" and Styling Tips!
Lisa Mayock and Sophie Buhai's Vena Cava line and cheap(er) collection, Viva Vena!, used to only be available in stores, but now the duo are taking their quirky cool-girl appeal to the masses thanks to a brand-new ecommerce site. Starting today, you can shop both collections from the comforts of your own abode. But that's not all; the site comes with a ton more cool features. Want to hear about our favorites?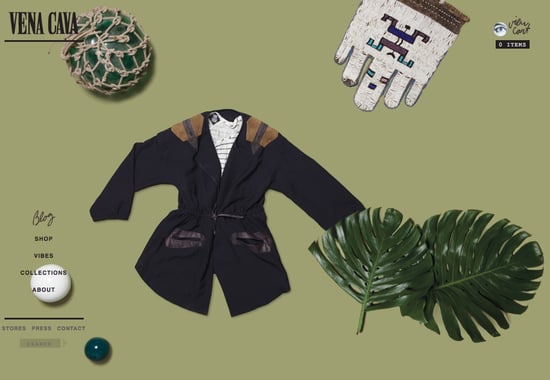 We love their "garage sale," featuring one-of-a-kind items like an early '80s portable TV, vintage accessories, and cool magazines. And while you're there, check out the "vibes" page, showcasing the duo's friends wearing their designs by categories such as "black tie Che Guevara" and "soccer mom chic" — fun!