Victoria Beckham on Marie Claire November 2010 2010-10-11 11:00:04
Jean Paul Gaultier For La Perla Drops Next Month . . . but Victoria Beckham Is Already Wearing It!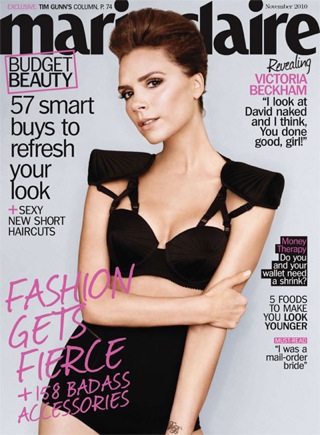 We got a quick glimpse at Jean Paul Gaultier's collection for La Perla back in June, and although the line doesn't debut until November, here is another peek — Victoria Beckham is wearing one of the bras on the November issue of Marie Claire! It's very Madonna, shoulder pads and all, but Victoria works it with a totally modern twist. Presumably the shoulder pads are removable for when you want to wear it as a, well, bra, rather than a top. See more Victoria below, then hear her gush about her fabulous life.