Victoria Beckham Wearing Flats and a Navy Dress at London Heathrow Airport 2010-01-25 13:00:22
Kind of a Big Deal? Victoria Beckham in Flats!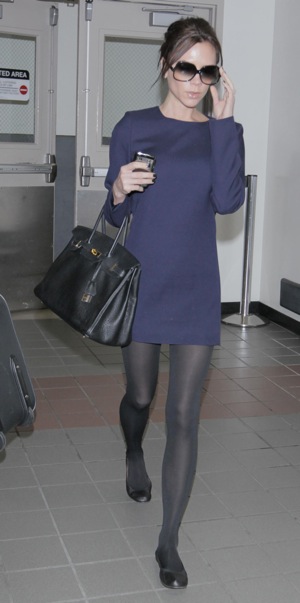 Stop the presses — Victoria Beckham is wearing flats. True, she is en route at Heathrow Airport, but that doesn't usually stop our high heel devotee from teetering through customs. You may recall she once said she never wears flats. Never say never (one of my favorite quotes). She may not feel as powerful, but she still looks darn cute in her navy shift, black tights, signature sunnies, and black Birkin. Is this kind of a big deal? Might VB be loosening up her fashion ways?